Join the global surge team
Join our team of high-performing humanitarian experts and make a difference to thousands around the world. 
Make a real difference
A role in the British Red Cross' Global Surge Team is not your standard 9-5.
As news of a global emergency breaks, you may already be packing your bags and heading off to help - often with just 48 hours notice.
We don't only respond in the immediate aftermath of a disaster. You would be asked to deploy into field missions to work on everything from preparedness, over response to the recovery, as well a strengthening the capacity of the different parts of the Movement.
Each deployment is limited to a maximum of three months, and you would be part of a supportive team of highly trained professionals.
Our vision is of a world where everyone gets the help they need in a crisis. Our mission is to mobilise the power of humanity
so that individuals and communities can prepare for, deal with and recover from crises.
If you share our vision, then we want to hear from you.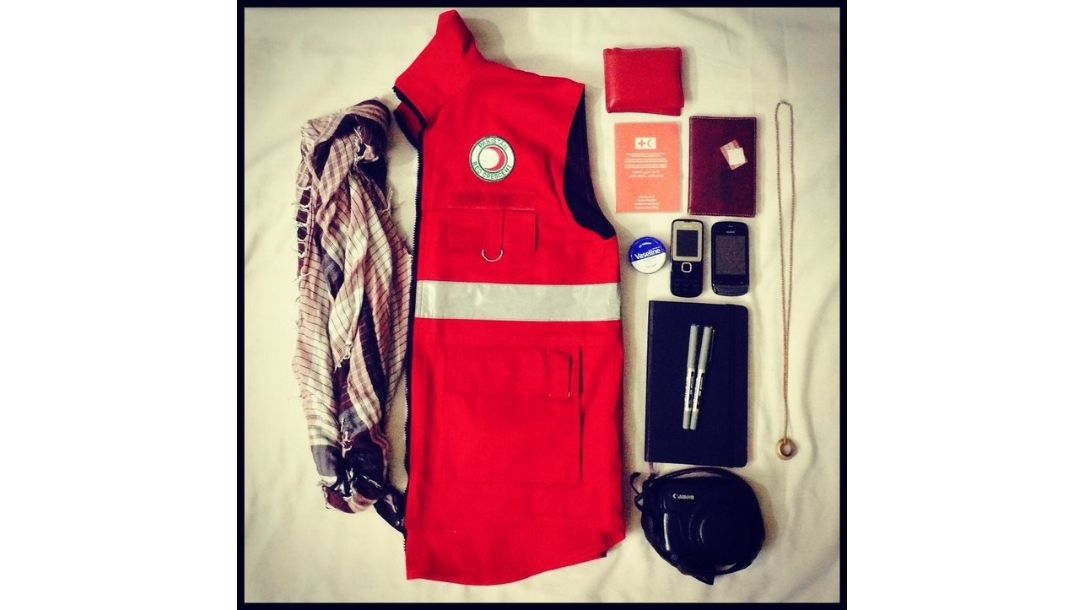 In the very big operations, the scale of which the Global Surge Team can deliver assistance to people is quite phenomenal. Until you witness it, I don't think you realise how powerful the Red Cross is.
Julia Brothwell, programme management expert, Global Surge Team.
How does the Global Surge Team work?
How does the Global Surge Team work?
The British Red Cross Global Surge Team provides surge capacity to the whole of the International Red Cross and Red Crescent Movement (RCRC).
This surge capacity is used throughout the whole Disaster Management Cycle (Disaster Risk Reduction, Disaster Preparedness, Emergency Response and Emergency Recovery). We support when and where there is a need to provide immediate capacity both to the Movement field operations and to BRC's programmes at short notice and on deployments of up to three months.
In addition to the operational deployments, we work with partner Red Cross societies to build their capacity and technical capabilities. We do this by developing, facilitating, and delivering a range of technical learning and development programmes.
What are the different roles in the team?
Programme Management
Global Surge Programme Management roles provide strategic direction and management to Red Cross and Red Crescent (RCRC) field operations. This will involve being deployed in a variety of roles, including: Team Leader of the Rapid Response Teams (RRT), Country, Programme and Operations Managers.
In addition to operational work, you will be facilitating and delivering RCRC training as well as developing new training curricula.
Food security and livelihoods
In this role, you will be delivering assessments, feasibility studies, response options analysis and programme designs. You will also help to increase awareness, and advocate for and strengthen the capacity of people in need.
Logistics
You will be asked to coordinate and manage the supply chain, logistics and procurement support for the field operations, plan, coordinate and manage transportation. You will also get to run a variety of logistics training courses.
Cash assistance
This role involves delivering cash assistance assessments, feasibility studies, response options analysis and programme design. You will also build the capacity of key Red Cross societies in cash, delivering training and capturing learning through field development or remote support.
Information management
In this role, you will be asked to provide information management support to response, recovery and capacity building operations. You will do this through all stages of the disaster information cycle: collecting, collating, analysing and giving out information.
Watch Richard Davill, global surge cash assistance, assess urgent needs in hard-to-reach communities following Cyclone Idai in Mozambique.
What are the benefits of joining?
We invest in the development of our team: on average there is a one-month annual training allowance, and there are clear development plans for each role.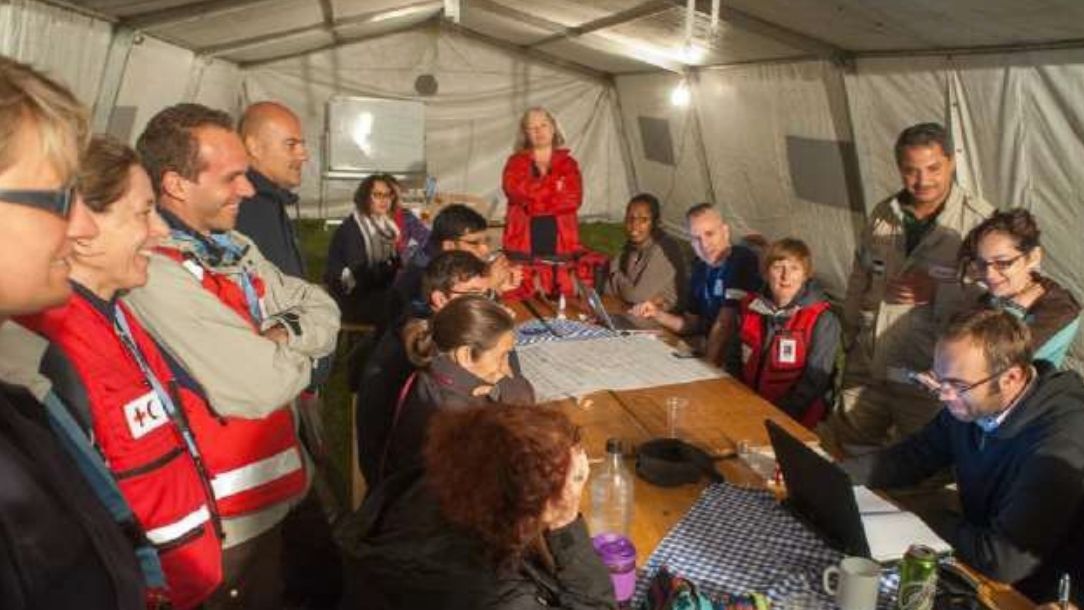 Who can apply to be part of the Global Surge Team?
If you have relevant experience and are interested in being a part of a high performing team of humanitarian experts, we'd love to hear from you. Please note that we can only consider applications from those with the right to live and work in the UK.
Get in touch
If you'd like to know more about joining the British Red Cross' Global Surge Team, you can contact us by:
Email: BRC_Surge@redcross.org.uk
Phone: (00 44) 344 871 1111
36 days annual leave, including public holidays
In-country daily allowance when travelling overseas
Accommodation and travel when deployed overseas
Pension (up to 6 per cent contribution)
Private travel and health insurance with global coverage throughout your employment
Excellent learning and development opportunities
Regular medical checks (pre- and post deployment), as well as psychosocial support
Kit and equipment provided, both for working from home and while on deployment.