Volunteer in your community
Meet new people and be part of a dynamic and inclusive team. 
The Red Cross is powered by a network of dedicated volunteers, raising funds and supporting people in crisis across the UK.
Join the movement as a fundraising or shop volunteer and be the difference in your community.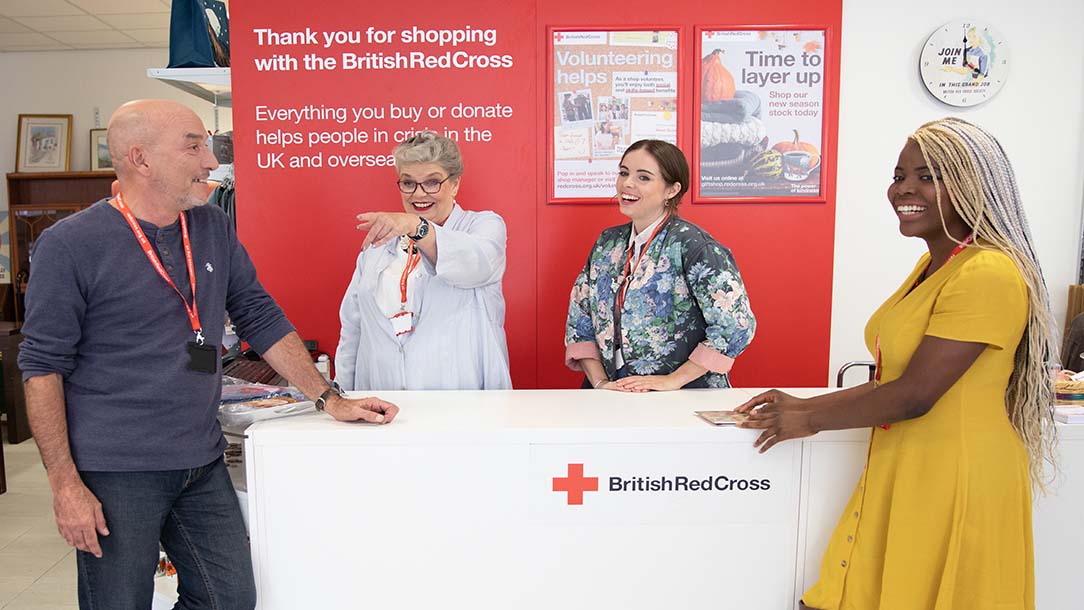 Fundraising volunteer
Get involved in local fundraising activities, events and collections. We know everyone is different and will try to tailor the volunteering opportunity to suit you, your time and your skills
Typical tasks include:
organising collections and fundraising

activities

actively supporting at events, walks, marathons and collections

generating interest in your community in what we do and how they can help.
What we offer:
a role to suit your skills and interests

the knowledge that you are making a difference to people's lives.
What we are looking for:
minimum age 15 – some roles require people to be 18 or over

having your own means of transport would be beneficial.
Shop volunteer
You will provide invaluable help with running the shop and keeping it stocked. You can also get involved with creating attractive displays, helping customers and promoting the shop in your community.
Typical tasks include:
helping customers – providing great customer service

unpacking and pricing stock

merchandising and creating fantastic attractive displays.
What we offer:
gain new skills and experience
20 per cent discount on donated goods.
What we are looking for:
minimum age 15, subject to safeguarding considerations and parental consent

the wish to get involved in receiving donations, sorting and preparing items for sale.