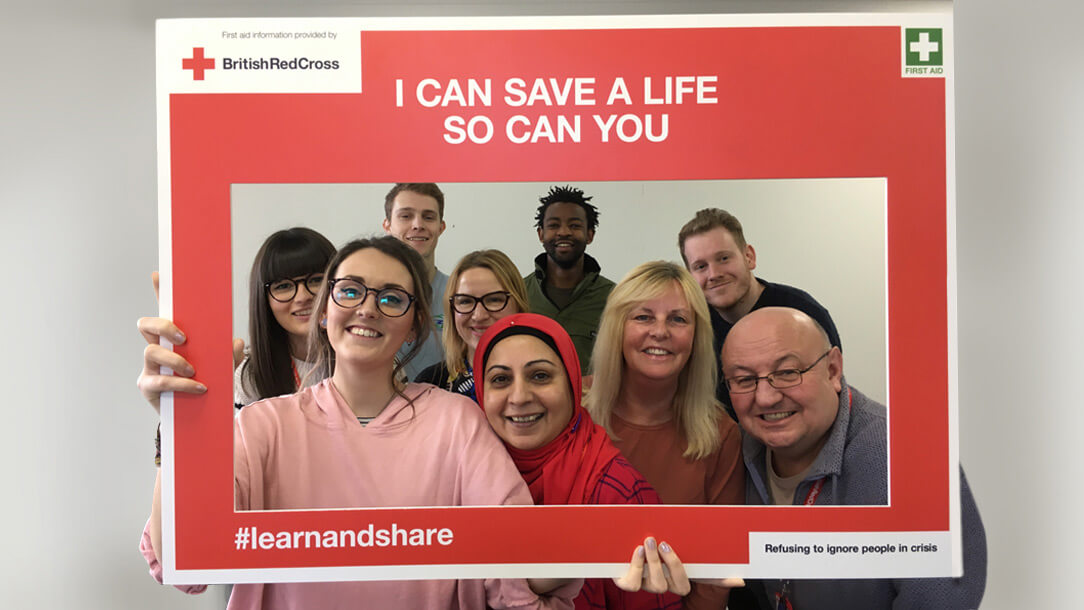 Our #learnandshare campaign has one simple aim – we want you to learn first aid and share your skills with others, so more people can help to save lives.
Learn first aid
First, choose your way to learn first aid:
Then pledge to #learnandshare your life-saving skills.
Share your skills
Simply snap a photo with our "I can save a life, so can you" pledge board (available to pose with at the end of our courses or to download/print at home) and share it on social media using the hashtag #learnandshare – don't forget to mention @BritishRedCross!
Then all you have to do is honour your pledge by passing on at least two first aid skills to someone else – for example by teaching someone to:
turn an unresponsive person who is breathing on their side and tilt their head back to open their airway
apply pressure to a heavy bleed to help stem the flow of blood.
It's that simple!
You could also help us to get first aid on the school curriculum by pledging "I support first aid learning in schools".