Choose how your donation to Tiffany Circle is used
The causes that the Tiffany Circle supports.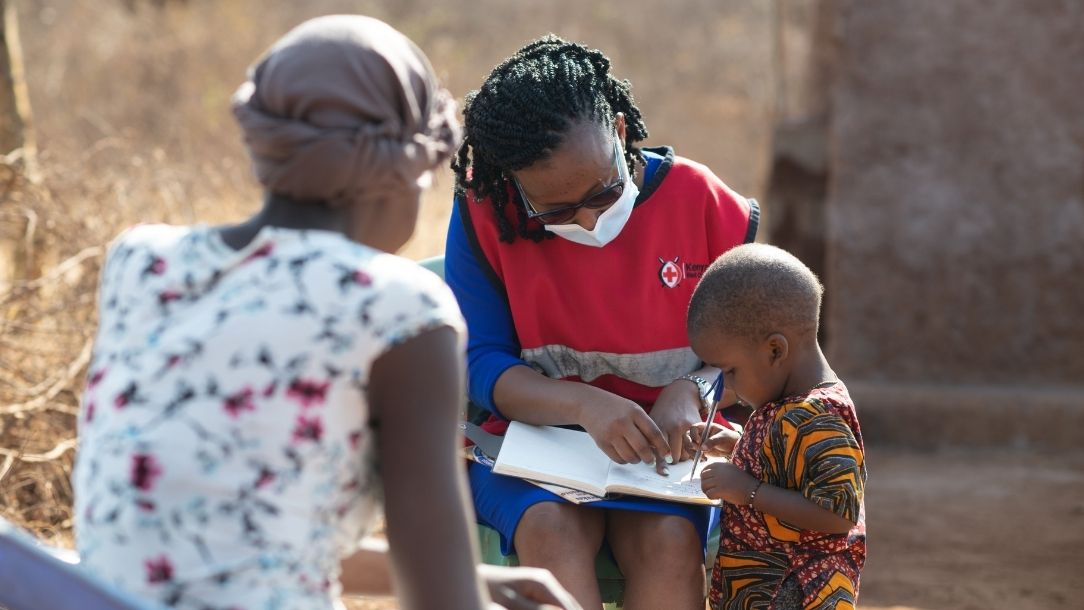 Since 2012, the UK Tiffany Circle has raised £3.9 million for the British Red Cross.
All our members have a say in how donations are used. We come together to decide which projects to fund.
We support the most vulnerable people in the most vulnerable places.
Women and girls
The Tiffany Circle supports women and girls in the UK and abroad.
We want to improve the lives of those who are most vulnerable. We also empower women to have a positive impact on their communities.
People living in countries at risk of natural disaster or conflict
Simple measures save lives.
We support the British Red Cross to work with vulnerable communities to help them prepare for emergencies. We make sure they're ready to respond when disaster strikes.
Refugees and victims of trafficking in the UK
The British Red Cross supports refugees and victims of modern slavery in the UK.
We help those affected to rebuild their lives with dignity. We ensure their voices are heard.
Projects funded by the Tiffany Circle
Giving help to trafficked people: UK
Modern slavery is a growing problem in the UK.

According to official government figures, the number of people being trafficked into Britain has increased by 245 per cent since 2011.

Over half of these victims are women and girls.

The Tiffany Circle funds an initiative called Your Space. This project identifies potential victims of trafficking. It also provides psychosocial and practical support to help victims of trafficking rebuild their lives.

Find out more by downloading our report on trafficked people (PDF).
Empowering women to build disaster-resilient communities in Bangladesh
With annual natural disasters forcing more and more people from their rural communities to rapidly growing cities, thousands now live in Bangladesh's urban slums. As in many vulnerable communities, women in Bangladesh's slums find themselves most in need of support, experiencing higher levels of isolation and lacking the independent resources to provide for themselves when a disaster strikes.
Thanks to the Tiffany Circle, the British Red Cross has successfully worked in one of Bangladesh's fastest growing cities, Barishal, to build the resilience of slum communities to disasters.

Delivering healthy babies in Yemen
In Yemen, over 16.4 million people lack access to the most basic healthcare.

With support from the Tiffany Circle, the Yemeni Red Crescent health centre is a lifeline to thousands of people. The centre offers a range of services, including an Emergency Obstetrics unit (EmOC), offering critical care to pregnant mothers.

The lack of easy access to healthcare means that many mothers are going the entire length of their pregnancies without consulting a medical expert. Malnourished mothers or the lack of required medicines have meant that complications during pregnant are relatively frequent. Access to this healthcare has been lifesaving.
Follow us on Instagram for regular updates about Tiffany Circle
To find out more about the projects that the Tiffany Circle supports, please get in touch.