Join us for a fun creative event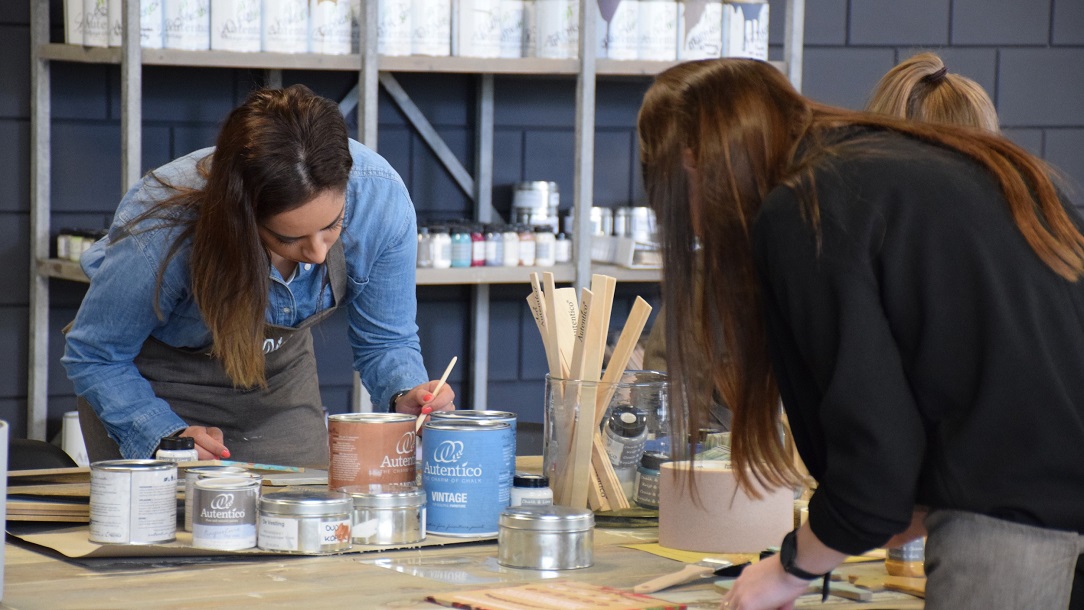 Time:

10.00 am - 2.00 pm

Venue:

Hemyock Parish Hall Culmbridge Road, Hemyock, Devon, EX15 3QW
Online booking for this event is now closed. Please get in touch with Diane Bentley directly (details above).
Do you have 'tired' varnished (pine) furniture in your home, possibly inherited or bought second hand, and want to update it in a more refreshing colour?
Why not join our Autentico Chalk Paint workshop where you will learn first basic techniques using Autentico Chalk Paints and waxes.
Cato will demonstrate how you can transform a piece of furniture into something fresh and new with useful tips. The workshop will also cover 'distressed' techniques as well as two-tone texture painting and dry brushing.