St Paul's Cathedral festive concert, gala dinner and auction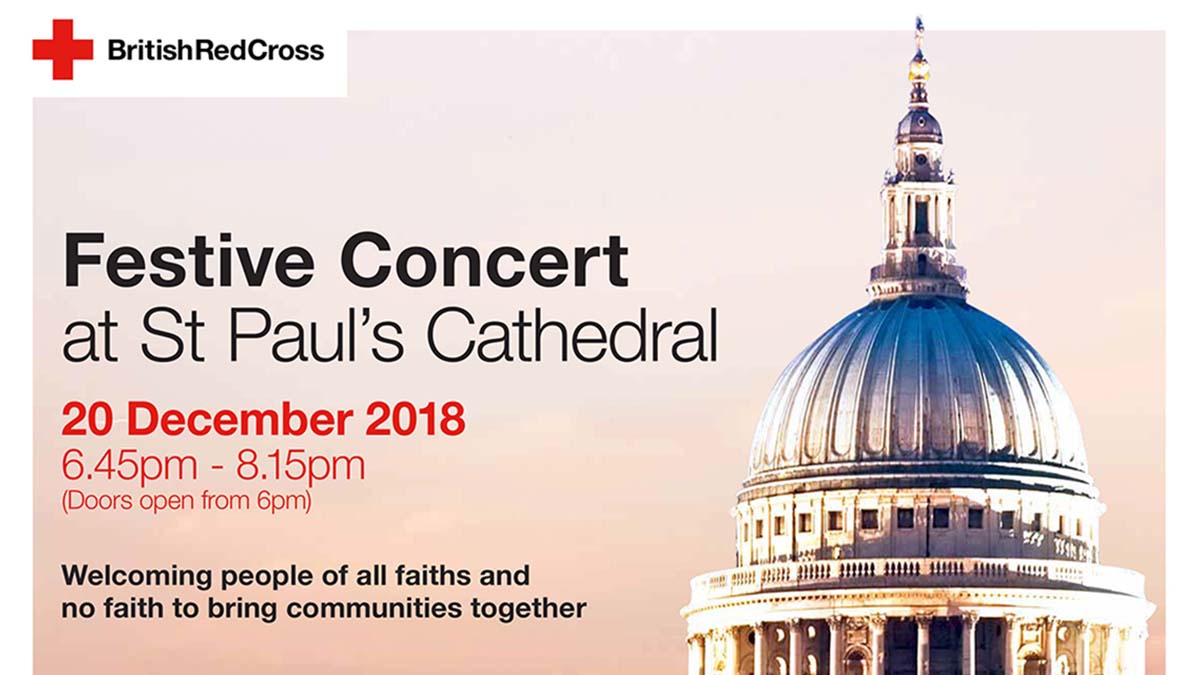 20 December 2018
St. Paul's Churchyard, London EC4M 8AD
Please email  stpaulsconcert@redcross.org.uk for more information, or if you would like to be connected to a group or talk about our loneliness services during the event. 
The British Red Cross is proud to host this festive concert in London's iconic St Paul's Cathedral. This wonderful celebration will bring people together, regardless of religion, to make connections over the holidays and enjoy an evening of choral classics.

There will also be a variety of heart-warming readings to help get people into the festive spirit. After the concert, there will be a gala dinner and live auction in the cathedral's historic crypt.

Loneliness: a UK epidemic
More than nine million adults of all ages are often or always lonely. And far too many people don't know where to turn for help.
Money raised through this event will help the Red Cross' vital services for people facing loneliness and other crises across the UK and around the world.
Please join us and make new connections

Loneliness often feels even worse during the festive season. If you are lonely, we encourage you to come to the concert. When you arrive at the cathedral, we will be there to greet you and help you make connections with new people.
To help ensure that somebody can make new connections this festive season, please get in touch with us via stpaulsconcert@redcross.org.uk
Immediately after the concert there will be a dinner in the historic Crypt of St Paul's (limited to 250 guests) with a live and silent/online auction of a unique array of 'money-can't-buy' items.
Tables of 10 are available at £3,000 and include 10 premium concert tickets.