Traditional gardens designed around a 16th-century hall house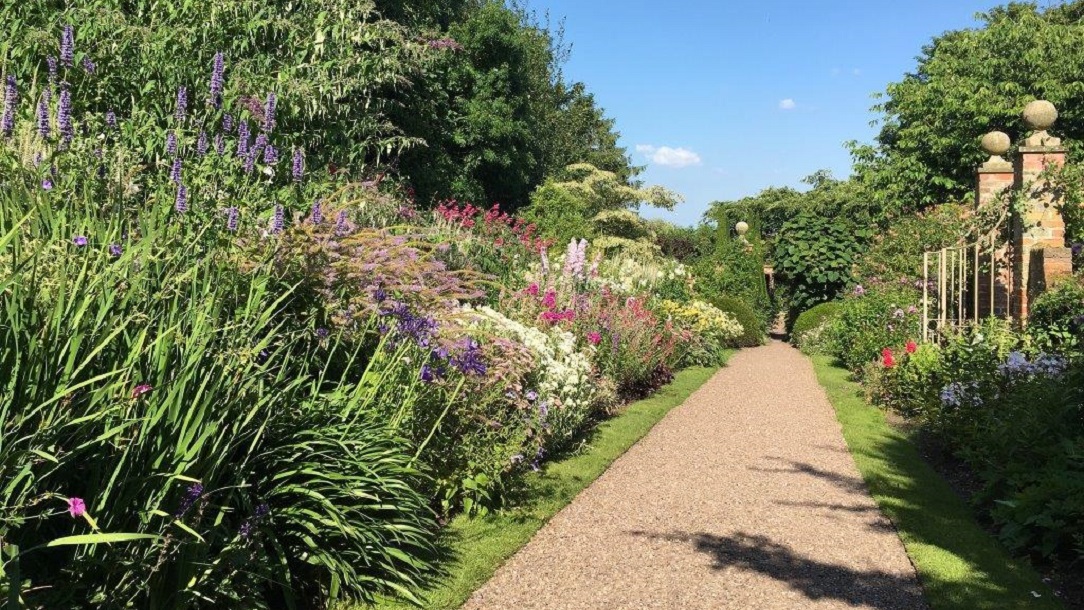 Entrance fee:

£15.00

Time:

6.30 pm - 10.00 pm
For all enquiries, please get in touch with Caroline Savage by email at CSavage@redcross.org.uk or by phone 07738 340 581
The garden at Wollerton Old Hall has been designed and developed by Lesley and John Jenkins since 1984.
Set around a 16th-century hall house, it has developed into an important modern garden in the English garden tradition with echoes of arts and crafts, covering four acres.

The garden includes three north-south vistas and three east-west vistas with winding pathways and hedges, giving a sense of being in separate gardens.

Come and enjoy wandering through these beautiful gardens with a glass of fizz and canapes.