Join us in providing life-saving programmes and resources to people in crisis in the UK and around the world. Learn how, together, we can make a difference.
Supporting people in crisis
A partnership with the British Red Cross will help to provide life-saving programmes and resources to people in crisis in the UK and around the world. Our humanitarian approach allows us to work in some of the most difficult, hard to reach areas, globally.
Through our ongoing work in Afghanistan, Syria, Yemen, Ukraine, Nepal, Sudan, Myanmar, East Africa and more, including our dedicated crisis response teams in the UK, we have been at every emergency we can, with a local team on hand to support the people who are most in need, as and when they need it.
What is a charity partnership?
A charity partnership is when a business and charity come together on a project to help bring about sustainable social change. How a business and charity collaborates is dependent on their shared vision, resources, values and desired outcome. At the British Red Cross, our fundamental principles are at the heart of what we do, and we partner with organisations who are committed to supporting people most in need.
Thanks to our donors, supporters and charity partnerships over the years, we were able to:

support increased demand in ambulance and crews in adverse weather
set up rest centres for families in the UK affected by floods
provide cash assistance, emergency food, and accommodation to people in crisis
help vulnerable people return home from hospital in need of care
set up disaster response centres in Kuala Lumpur, Malaysia and around the world
support 23 million people affected by Ebola in West Africa
provide 20,000 tarpaulins, hygiene and shelter kits after the Nepal Earthquake
develop a Psychosocial Reserve Volunteers network to assist in emotional support
teach hundreds of people essential life saving first aid skills
help young refugees and asylum seekers with no guardians in the UK to thrive
and, our 4x4 defibrillator-equipped all-terrain vehicles, provided by Land Rover, helped us reach more than 1,000,000 vulnerable communities in 4 continents and 25 countries.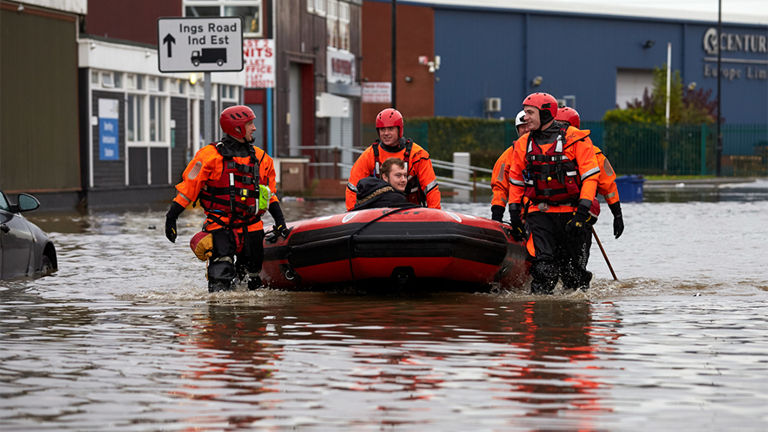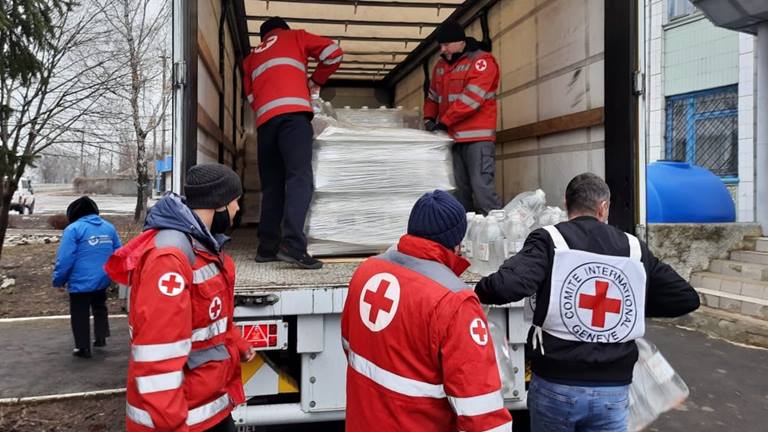 This is just a fraction of the work that we do, and with your support we can reach even more people in need.
Why partner with the British Red Cross?
Partners of the British Red Cross don't just help raise money for charity. They can change the lives of people in crisis forever.
As part of the largest International humanitarian movement in the world, we are uniquely positioned to provide immediate crisis support in some of the most remote areas in the world, including conflict zones such as Yemen, Syria, Afghanistan, Ukraine and South Sudan.
How the Red Cross works
Our fundamental principles ensure that we remain neutral, impartial and united in our efforts to:
protect the safety and dignity of refugees and people experiencing displacement
support local communities to prepare, respond to and recover from disasters
teach life-saving First Aid skills to adults, children and communities in need
support victims of war, terrorism, climate and natural disasters globally
help people to live independently with support at home, to and from hospital
provide practical, emotional and psychosocial support to people in need.
What are the benefits of a charity partnership?
We work closely with companies to develop ideas that make the best use of their time, expertise, resources and donations.
Through our shared values and genuine commitment to social change, we:
work on campaigns to support and raise awareness of humanitarian issues globally

connect our partners with our huge supporter base on issues that matter

boost brand awareness

and, improve employee engagement.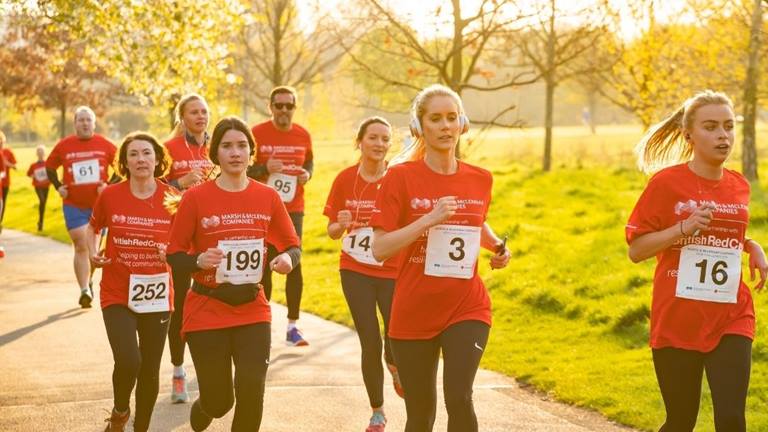 What our partners say:
Marsh McLennan



We are immensely proud of our award-winning partnership that has supported over 40,000 vulnerable people prepare, respond and recover from crisis. Our partnership has been instrumental in helping us meet our social impact objectives, unifying our colleagues through volunteering and delivering pro bono/ business collaboration opportunities that will have a lasting impact for many years to come.
Zara Jeffery, Global Director - Partnerships and Programmes, Marsh McLennan
Tesco
We are proud to be a founding member of the British Red Cross Disaster Relief Alliance. Since 2015, we have been part of this vital initiative helping communities prepare, respond and recover from disasters whenever and wherever they happen - at a time when it's needed most."
Ken Murphy, Tesco Group Chief Executive
How to become a British Red Cross charity partner?
There are so many ways to become a British Red Cross charity partner. Whether it be through commercial opportunities, sponsorships, one-off events or employee fundraising and engagement, we can work closely to develop a tailored partnership that is mutually beneficial, to better support vulnerable people in need.
Learn about:
Disaster Relief Alliance
Join us in helping communities be better prepared for, respond to, and recover from disasters by becoming a Disaster Relief Alliance (DRA) partner. Your help will allow us to support those most in need, and respond quickly when a disaster happens.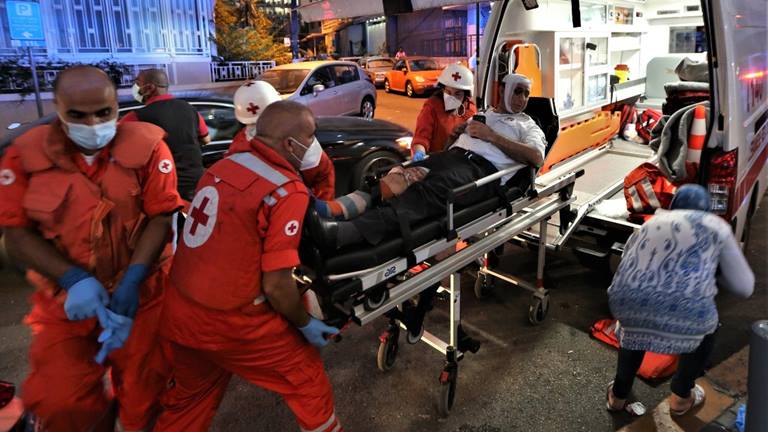 Corporate partnerships
British Red Cross corporate partnerships exists in 19 countries around the world.
Our corporate partnerships harness the power of the private sector to support our vital work in vulnerable communities, and help us reach more people with faster and more efficient funding, technology, skills and resource.