Help people get out and about
Can you donate a few hours of your time to help people in your area who need a wheelchair?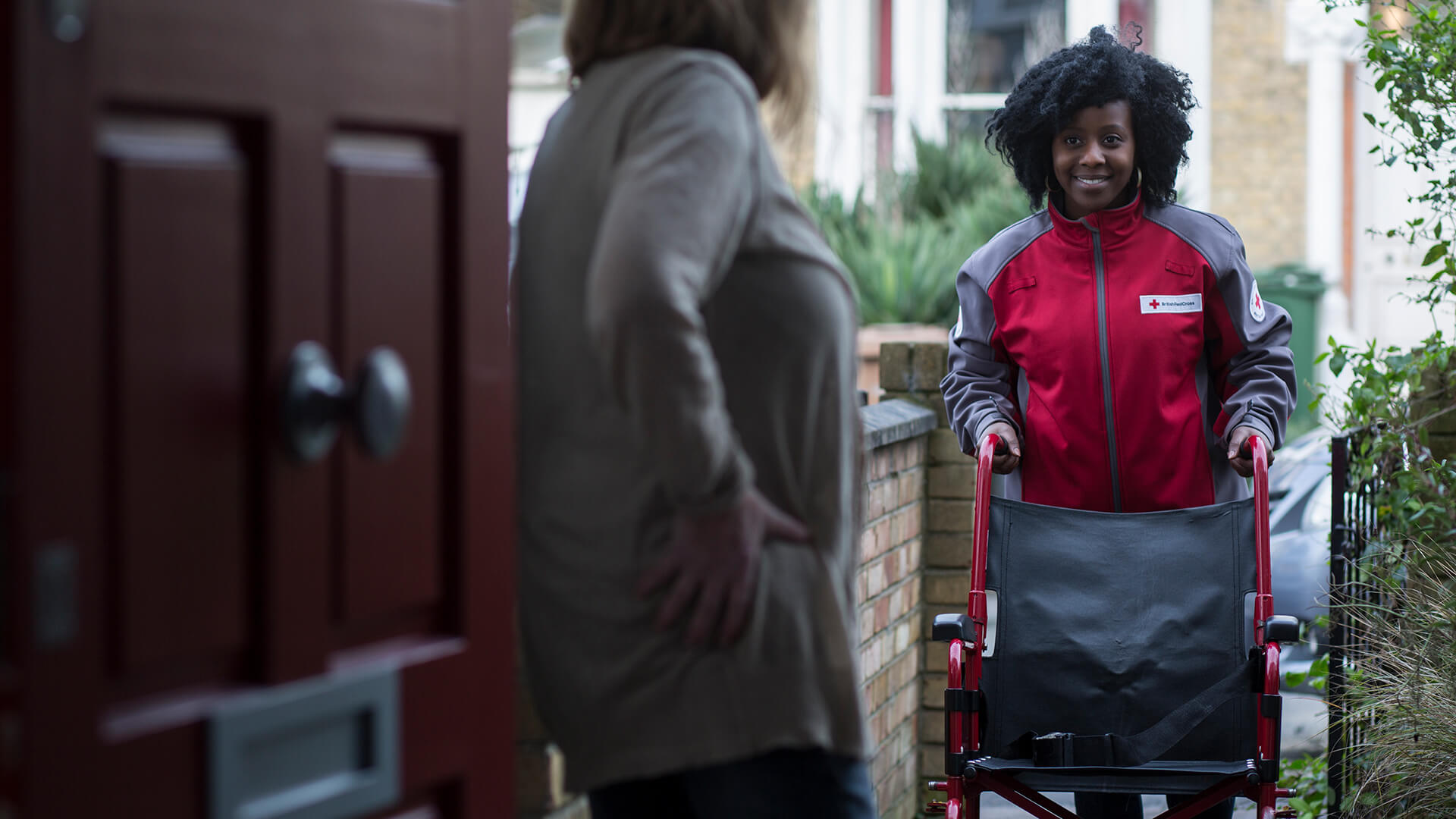 What our volunteers do
After an accident or illness, many people are left stranded at home.
We need your help to run our wheelchair service so we can provide wheelchairs to people near you.
What we can offer you
Volunteering in your area will give you the chance to:
offer practical help to members of your own community.
What you can expect
You could help with:
delivering wheelchairs and other

equipment
taking requests for wheelchairs from members of the public
cleaning and maintaining the stock to make sure it's in top shape for our customers.
We will pay your expenses and provide you with full training and support.
How to get involved
Search for the key words 'mobility aids' on our volunteer recruitment website to see if there are vacancies in your area.