Find out about our partnership with the Refugee Council and UpRising, which helps young refugees and asylum seekers to thrive in the UK.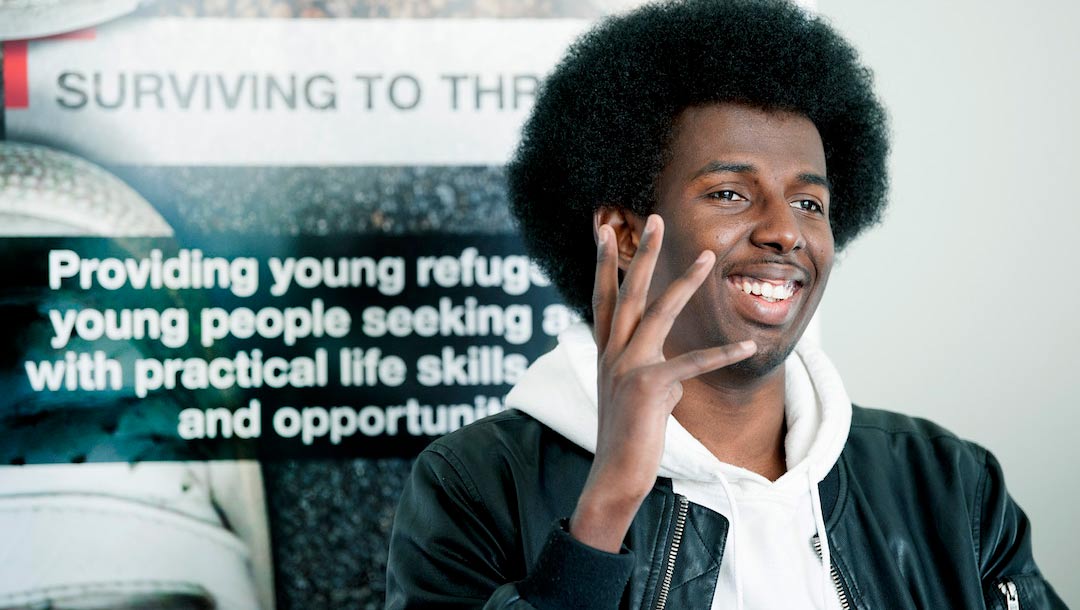 Surviving to Thriving is a partnership project with the Refugee Council and UpRising. It is supported by players of People's Postcode Lottery.
The project runs in Birmingham, Leeds and the east of England. It provides 11 to 25 year old refugees and asylum seekers with the life skills, advice, mental health support and leadership opportunities to rebuild their lives and thrive in the UK.
We also offer dedicated training for professionals to provide them with the specialist skills and knowledge needed to work with young refugees and asylum seekers.
These one-day training sessions are free of charge and tailored to your specific needs. They can be delivered in-house within your organisation, anywhere in England.
Refugee Council:
group and one-to-one therapeutic counselling
a range of therapeutic approaches, including drama therapy and art therapy
support addressing trauma and restoring wellbeing
More on Refugee Council's work on this project
UpRising:
introduction to leadership and social action as a means of self-empowerment
opportunities to engage in advocacy and influencing activities through the creation of a social action campaign film
enhanced self-esteem and other key soft skills to build confidence and aspirations
Since November 2018, UpRising's involvement with the project has finished and its referrals are closed.