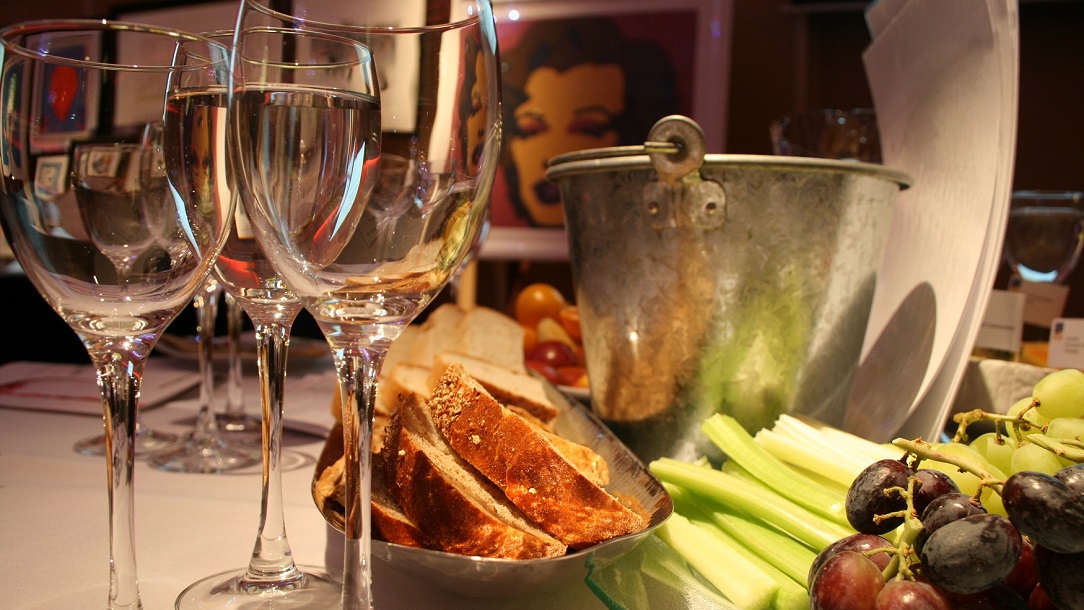 Tickets:

£30

Times:

6.30 pm - 10.30 pm

Venue:

Saddlers' Hall, 40 Gutter Lane, London EC2V 6BR
For all enquiries, please get in touch with Clare Conroy by email at CConroy@redcross.org.uk or by phone 020 7877 7603
Flash Sale! Tickets are now just £30 per person (previously it was £45.00). Booking will close on 3 October 2018.
Each table seats a team of ten guests. You can book as a group or join a mixed team and meet some new people.
Please use the contact details above to inform Clare Conroy of any food allergies in advance of the event.
Think you know your sauvignon from a soave? Can you tell the difference between a Malbec and Merlot?
Then come and join us at the stunning Saddlers' Hall for this annual event, offering the perfect opportunity to test your wine knowledge.
You don't need to be a wine expert to enjoy the evening, just come along and be entertained.
Over the course of the evening you will blind taste eight fine wines. Our wine panel will then try to convince you that the wine in your glass is theirs! Working in teams, you will decide who is telling the truth.
This year the panel includes Rob Malin, the founder of When in Rome Wines, and the TV presenter trio Aidy Smith, Helena Nicklin and Colin Hampden-White from The Three Drinkers.
There will also be incredible auction prizes, including rare wines and travel escapes from the wine tourism provider Winerist!
The delightful wines will be accompanied by a sumptuous meal of artisan British cheeses, bread and gourmet fruit.