Far from a home:
Why asylum support accommodation needs reform
The British Red Cross is calling for better, cleaner and safer accommodation for people seeking asylum in the UK.
Our report, Far from a home: why asylum accommodation needs reform, outlines issues in accommodation provided by the Home Office. Crucially, it describes the impact these issues are having on the people living there, and why addressing this issue should be a priority in the upcoming reform of the asylum system.
Unsafe, unsanitary and isolated accommodation
The report also finds that too many asylum-seeking women, men and children in the UK are living in unsafe, unsanitary and isolated accommodation.
This falls far short of expected standards, for months and even years at a time.
These issues have been compounded by mounting backlogs in asylum application decisions in recent years, the failure to secure enough community dispersal accommodation and more recently, the impact of the Covid-19 pandemic.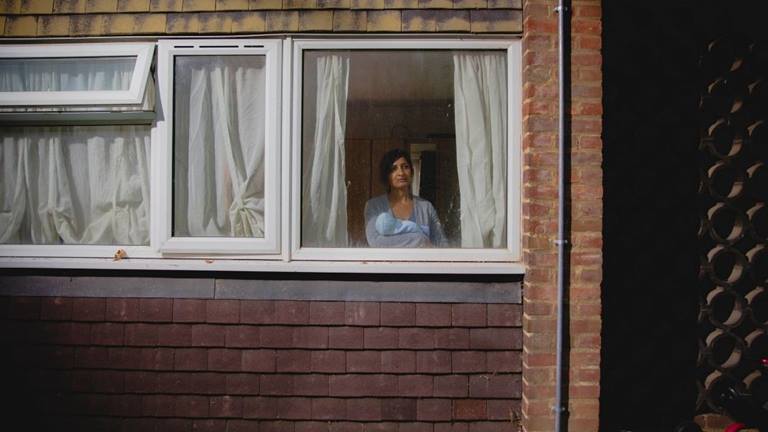 THE MAIN THING WE NEED AS HUMANS: WE NEED TO FEEL LIKE WE BELONG, WE HAVE A ROUTE, WE HAVE PEOPLE AROUND US WHO CARE AND WANT TO BE AROUND US.
REFUGEE, AND BRITISH RED CROSS STAFF MEMBER


A more compassionate system
Far from addressing these issues, the UK Government's New Plan for Immigration, published in March 2021, includes plans to house people seeking asylum in reception centres. We believe this would be a mistake.
A more compassionate and effective asylum system would give people accommodation within communities.
It would mean better social integration, access to education and healthcare, and would create an environment for people to engage fully with the asylum process and their own application.
Our recommendations
1. Addressing the shortage of adequate asylum accommodation:
The Home Office should, as a matter of urgency, address the supply of suitable asylum accommodation, and work with local authorities, devolved governments, voluntary sector organisations and others to expand community dispersal accommodation.
The Home Office should put improving asylum decision making at the heart of its plans for the reform of the asylum system.
2. Improving the quality of asylum accommodation:
The Home Office should immediately end the use of military barracks as asylum accommodation and move people into safe and suitable housing in the community.
The government should introduce a formal, independent inspection regime for asylum support accommodation with publicly available reports, monitor the quality and effectiveness of support provided and improve transparency and accountability.
3. Meeting people's needs in accommodation:
The Home Office and accommodation providers should ensure people's needs are met at all stages of the asylum process - and this includes properly addressing complaints and prioritising effective safeguarding.
In addition to meeting the existing standards in asylum accommodation, they should:
Carry out health and vulnerability screenings when a person first enters the asylum support system

, using a screening tool such as the one developed by UNHCR-IDC

5

, to ensure that accommodation meets people's needs.

Ensure that everyone accommodated in the asylum support system is

registered with a GP and has access to appropriate mental health support and secondary healthcare.

Provide everyone in asylum support accommodation with

financial support and the facilities to cater for themselves.

Provide

internet access throughout asylum accommodation

and provide access to mobile phones to residents.

Ensure people's

privacy is respected and that no-one is forced to share a bedroom

with an unrelated adult.

Ensure that people are

well-informed and supported and that issues and concerns are handled effectively and transparently.