"The world's most vulnerable people are facing a crisis that is different - and in many ways worse - than first feared"
By Luke Tredget, head of emergencies, British Red Cross
Last updated 4 August 2023
For British Red Cross global response teams, 2020 has been a year like no other. For the first time ever, our entire team of specialist delegates were deployed to support work in the UK. Rather than Africa and Asia, our experts were supporting the Red Cross to relieve pressure on our own NHS, and helping get essential cash to refugees and asylum seekers.
As the coronavirus crisis ripped through the UK, we were also bracing ourselves for a surge of cases overseas. Given the impact the pandemic is having on countries like the UK and Italy, we were extremely worried about the havoc it had the potential to wreak on societies with minimal healthcare and endemic poverty.
A gradual but deadly trajectory
We are now learning that the crisis we are facing in the most vulnerable areas of the world is different – and in many ways worse – than we first feared. Rather than a sudden spike in cases and overwhelmed hospitals, in the poorest countries the pandemic is likely to follow a quieter, more gradual, but just as deadly trajectory. And hunger may well prove to be an even bigger killer than the disease itself.
Outside the scope of tests and statistics, the disease will spread silently through the world's poorest communities. People in Bangladesh living in the world's biggest refugee camp. People in Syria, Afghanistan and Yemen, who have been living with years of conflict. People in Somalia, who are struggling after years of erratic climate and drought.
For these people, protecting themselves and their family was already a daily struggle – now with the added risk of coronavirus it will become impossible. Millions do not have running water and soap to wash their hands, and live in cramped conditions where social distancing is unimaginable.
HUNGER MAY PROVE TO BE A AN EVEN BIGGER KILLER THAN THE DISEASE ITSELF.
If they stay in their homes – either because of forced lockdown, or to avoid the virus – they will sacrifice the small income they use to feed their family. If they make it to the market, food prices may well have doubled. And, if they are unlucky enough to catch the virus, they will have to face the illness without the support of a hospital or even basic health care.
A long struggle ahead
We can, and already are, helping in many ways – giving people cash to buy food and other essentials, building handwashing facilities, supplying nurses and health workers with PPE and other equipment.
But the challenge is vast. The UN predicts that the number of people in acute hunger is set to double to 265 million people this year. That means that one in 30 people around the world will not have enough to eat – a shocking statistic, given that by 2030 the world was aiming to have eradicated chronic hunger altogether.
THE UN PREDICTS THAT THE NUMBER OF PEOPLE IN ACUTE HUNGER IS SET TO DOUBLE TO 265 MILLION THIS YEAR.
This is why we have to act now. We are bracing ourselves for a global crisis that might dwarf anything we have ever had to contend with before. We are sure this is going to be a long struggle. But we're equally certain that if we pull together, and can mobilise the kind of generosity and spirit we've seen in the UK, then we'll be able to make a difference and save lives.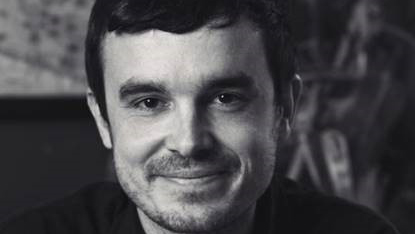 Luke Tredget
Head of emergencies
Luke Tredget is head of emergencies at the British Red Cross.
Donate to our Global Coronavirus Appeal
Coronavirus is spreading in the world's most vulnerable communities, with the safety of millions at stake. Please help the Red Cross continue our vital work and help the most vulnerable people in society.
DONATE