Find everything from the latest bestseller to classic children's books, DVDs and CDs. Visit a British Red Cross charity bookshop.
Buy or donate books, DVDs, CDs and vinyl
Our charity bookshops offer a wide range of books for readers of all ages and interests. You can also find a good selection of books at our local charity shops.
Looking for the latest bestseller or poetry, or maybe classic children's books and fairy tales? Or do you need non-fiction books or a dictionary? We sell all kinds of good-quality books at low prices.
We also sell a wide range of DVDs, CDs and vinyl, covering everything from rock and pop to jazz and classical music.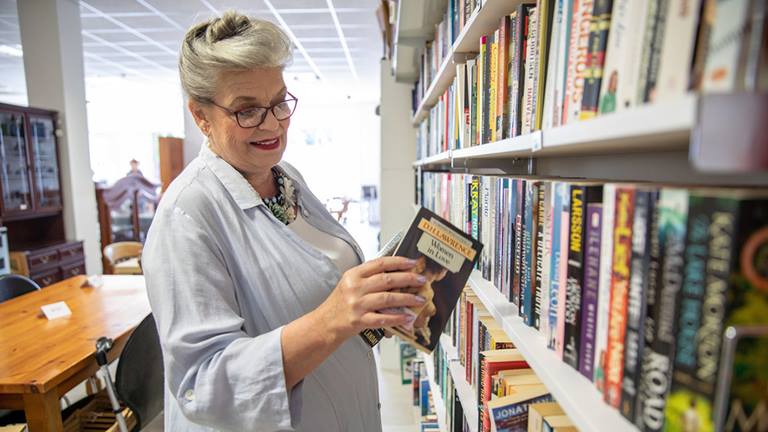 Donate books or music to our charity bookshops
Donating your books is simple. All our charity shops will accept donations of books, DVDs, CDs and vinyl. Please bag them and drop them off during opening hours.
Our specialist bookshops also welcome donations of clothes, toys and household items.
Find out more about donating to British Red Cross charity shops and don't forget to let us claim Gift Aid on your donated items.
If it's too much for you to bring your donation to us, our charity shops may be able to collect your books. Please call your nearest shop to ask.
Corporate donations of books
Some companies, other bookshops and publishers also generously donate unsold, second and remaindered books.
If your company has books you don't need and would like donate, please contact your local British Red Cross charity shop.