Under the chief executive's direction, our executive leadership team leads the day-to-day management of our employees and volunteers. The team also reports to the board of trustees.  
CEO and executive leadership team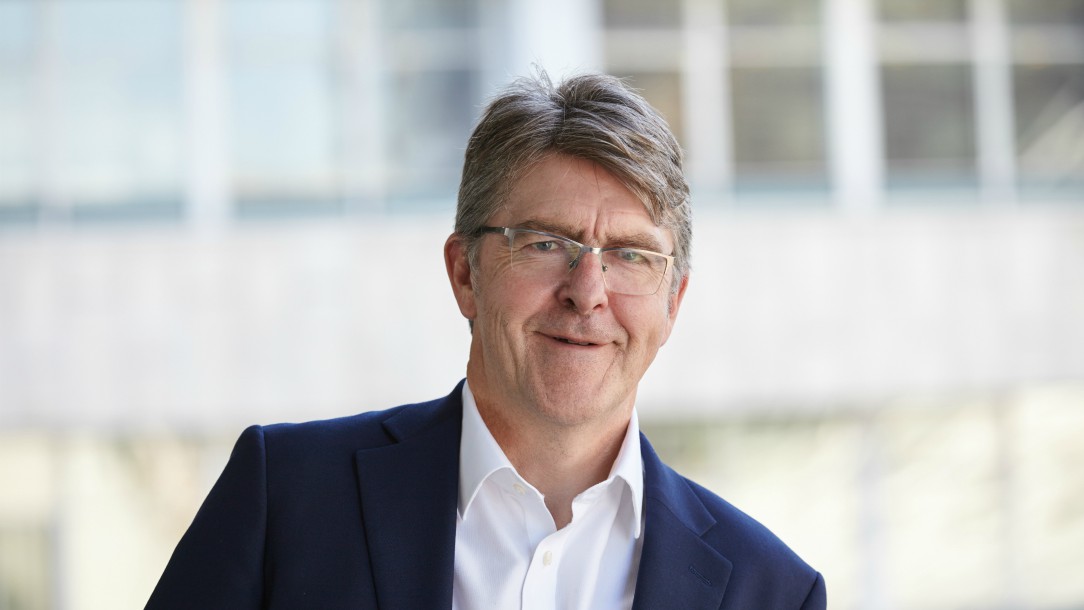 I have always been inspired to make a difference for people in crisis.

As CEO, my key priority is to open up opportunities for people to unlock their human kindness by sharing their time, their connections and their cash.

Together, we can help people prepare for, respond to and recover from large and small emergencies. Kindness comes in many forms. I believe we can put yours to use.
Mike Adamson, chief executive
Chief executive
Mike Adamson
I became chief executive of the British Red Cross in October 2014. I head the executive leadership team, working closely with our board of trustees in fulfilling our charitable mission. I'm responsible for an annual income of over £300 million.
I lead and collaborate with our nearly 4,000 staff and over 17,000 volunteers, ensuring that as an organisation we are delivering maximum impact for people in crisis. I make sure that the services and programmes we provide in the UK and internationally are high quality, that we respond to the greatest need and that we are accountable to those we serve.
I serve on the Foreign Secretary's human rights advisory panel and the 5 Year Forward view Prevention Board for the NHS. I am also a trustee at the social enterprise Catch 22, and serve on the boards of the Disasters Emergency Committee and the National Emergencies Trust. In addition, I co-chair, along with Maddy Desforges from NAVCA, the Voluntary and Community Sector Emergencies Partnership. Bringing together over 230 organisations, our goal is to build greater national resilience to improve the experience of people affected by emergencies.
I began my career as an economist in commercial management consultancy. Before becoming chief executive, I performed a number of roles during my time at the British Red Cross. These included managing director of operations, head of international programme development, director for the London and south east region and director of strategy and planning and information systems.
I also held a number of executive appointments at other organisations. These included three years as director of commissioning and primary care at an NHS Primary Care Trust in Gloucestershire. I spent five years as managing director for services at the Royal National Institute for Deaf People.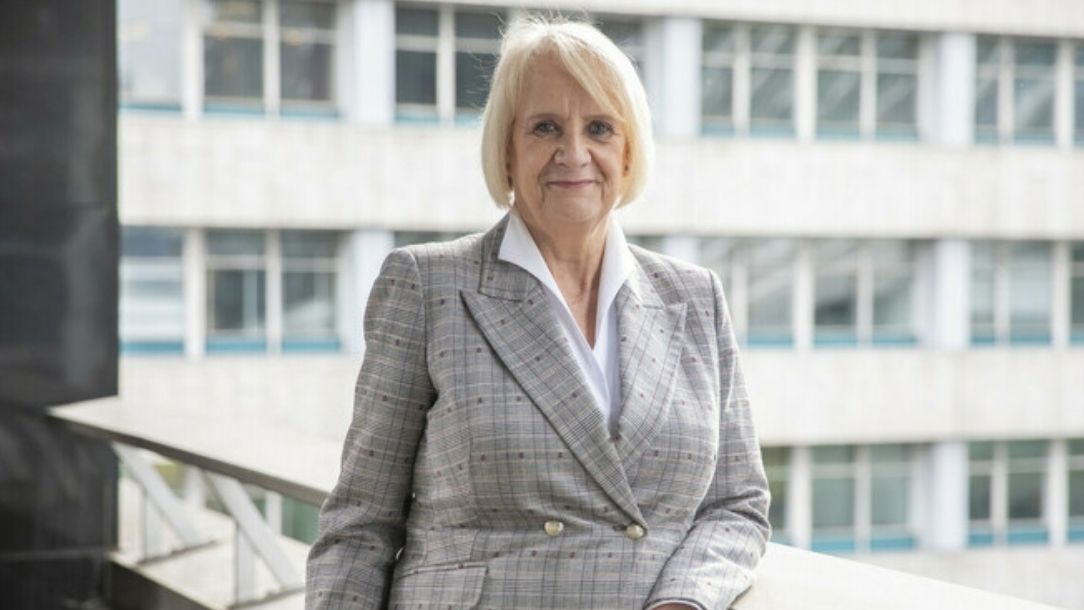 Chief operating officer
Dorothy Brown
I became chief operating officer in March 2021, having been chief people officer since June 2019. In this role I lead on the delivery of high-quality internal services that enable volunteers and staff to do their jobs well. With the CEO, I also lead the organisation's overall transformation agenda. My aim is to foster a culture and ways of working that empower our people to do their best work, while also enabling robust controls in key areas.
My responsibilities include internal services such as HR, information technology, governance and data protection. Property and facilities, as well as business partnering, also fall within my remit. I am accountable for ensuring that our people's experience is a positive one in that they have the right tools to do their jobs and the right investment in their development and wellbeing, whether they are a member of staff or a volunteer.
Prior to joining the British Red Cross, I held several senior HR and senior operational positions in Her Majesty's Revenue and Customs. I have also worked in the Ministry of Justice where I was the HR director for Her Majesty's Courts Service. I am a trustee at Phoenix Futures, a charity specialising in supporting people through rehabilitation following drug and alcohol addiction.
It is a huge privilege to become the British Red Cross' first chief operating officer and I feel extremely proud to be able to say that I am part of the Red Cross and Red Crescent Movement. My role allows me to see first-hand every day the amazing things people do to support others in times of need.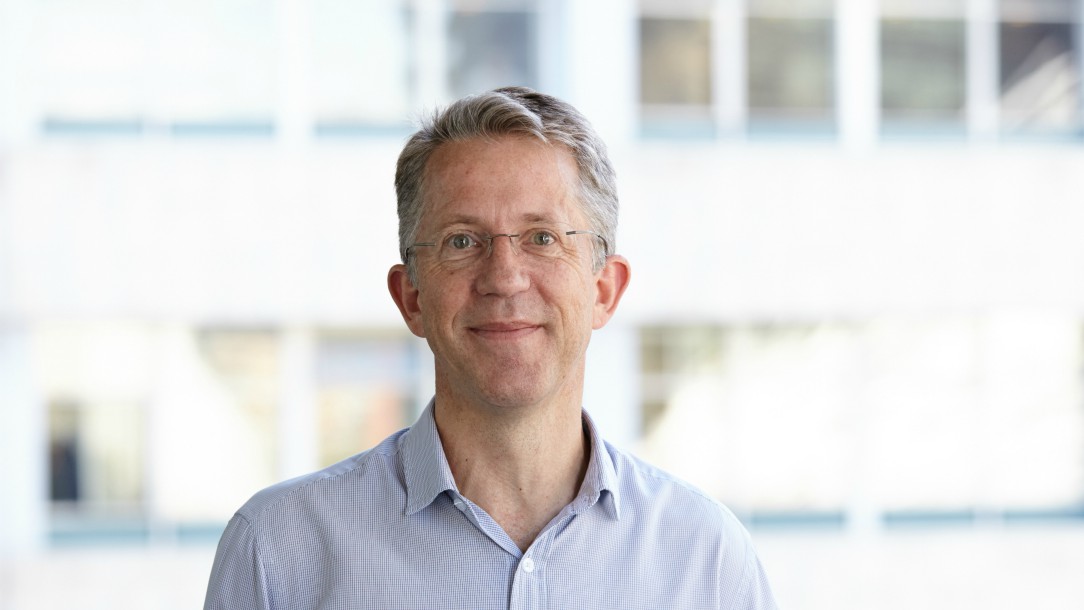 Chief financial officer
Martin Halliwell
I was appointed chief financial officer at the British Red Cross in October 2016 and provide leadership for finance, property, planning, strategic change and legal.
I joined from Unilever where I held global roles in finance, and most recently completed two years in Vietnam where I held the role of vice president of finance. Prior to this, I held senior finance roles with Alberto Culver, Kingfisher and Procter & Gamble.
I qualified as a chartered accountant with Deloitte and have an MBA from the Open University.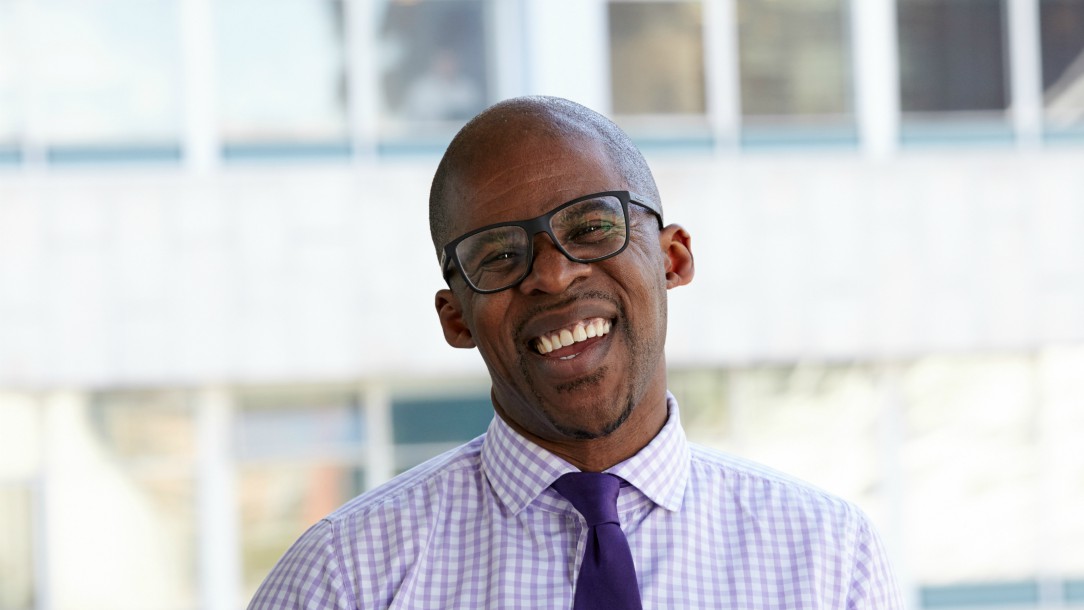 Chief supporter officer
Paul Amadi
I joined the British Red Cross in July 2018 as its new chief supporter officer. Before that I was executive director of fundraising and engagement at the MS Society. I have also held director of fundraising roles at Diabetes UK, NSPCC, and RNIB.
I was recently made a fellow of the Institute of Fundraising, which I also chaired. In addition, I served as chair of the International Fundraising Congress, Europe's largest annual gathering of fundraisers.
I am passionate about the work of the British Red Cross, as are our loyal, committed and energetic supporters. My role is to ensure anyone who wants to support us can do so in ways that suit them.
This could range from raising funds to volunteering in our shops or giving their time or skill in other ways. And I want our supporters to have the best possible experience, so that they want to inspire others to connect with our vital work.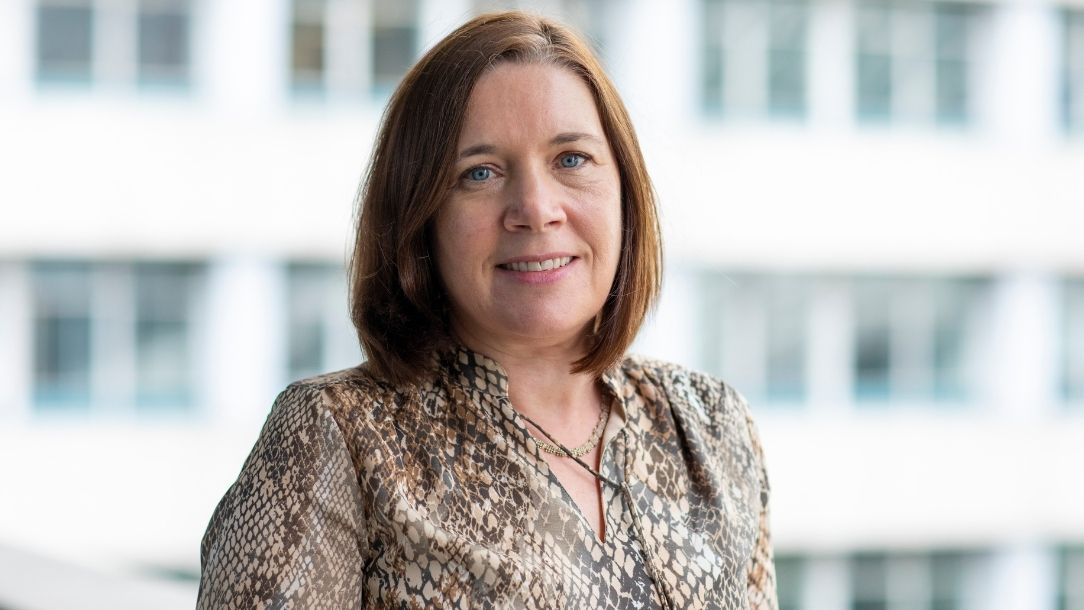 Executive director of UK operations
Lisa Hollins
I joined the British Red Cross on 1 April 2022 as executive director of UK operations, and am proud to be part of the organisation.
I have extensive leadership experience in the health and social care sector, and I'm passionate about improving services, publishing articles in the British Medical Journal and Health Service Journal.
Before this, I held various roles in the NHS (Director of Innovation Delivery at NHSX; Executive Director at Kings College Hospital; Director at Barts Healthcare) and in a range of management positions across the emergency, community and mental health sectors.
I am also a Trustee at ELBA (a social mobility charity based in east London).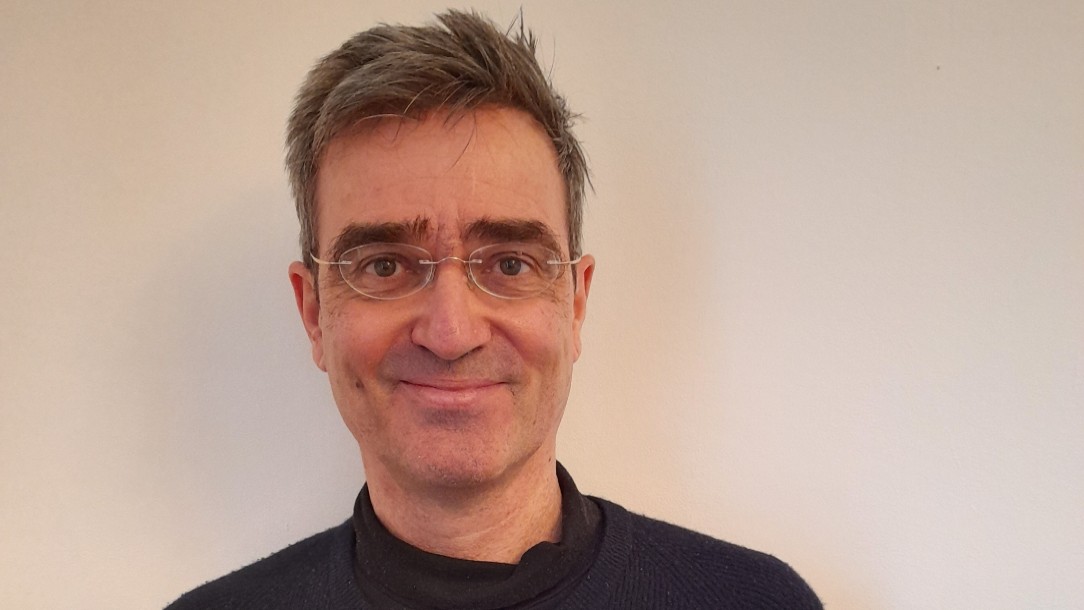 Executive director of international
Richard Blewitt
I joined the British Red Cross in February 2021 to lead an outstanding team based in the UK and abroad. Together, we support programmes and emergency response work in Europe, Asia, the Middle East and Africa. This helps people during some of the most traumatic crises of our time – Covid-19, hunger, and migration and displacement linked to conflict and climate change. Working through the International Red Cross and Red Crescent Movement, we make sure that our support is timely, efficient and dignified. We also aim to empower and be accountable to the people we serve.

I come to this role after three years as permanent representative to the UN for the International Federation of Red Cross and Red Crescent Societies (IFRC). Previously, I spent five years leading programmes for the UN in the Caribbean and before that was chief executive of HelpAge International. Earlier in my career, I held key positions at the IFRC, British Red Cross and Save the Children.

The millions of front-line volunteers and staff inspire me to put all my capacity to serve and support their vital work.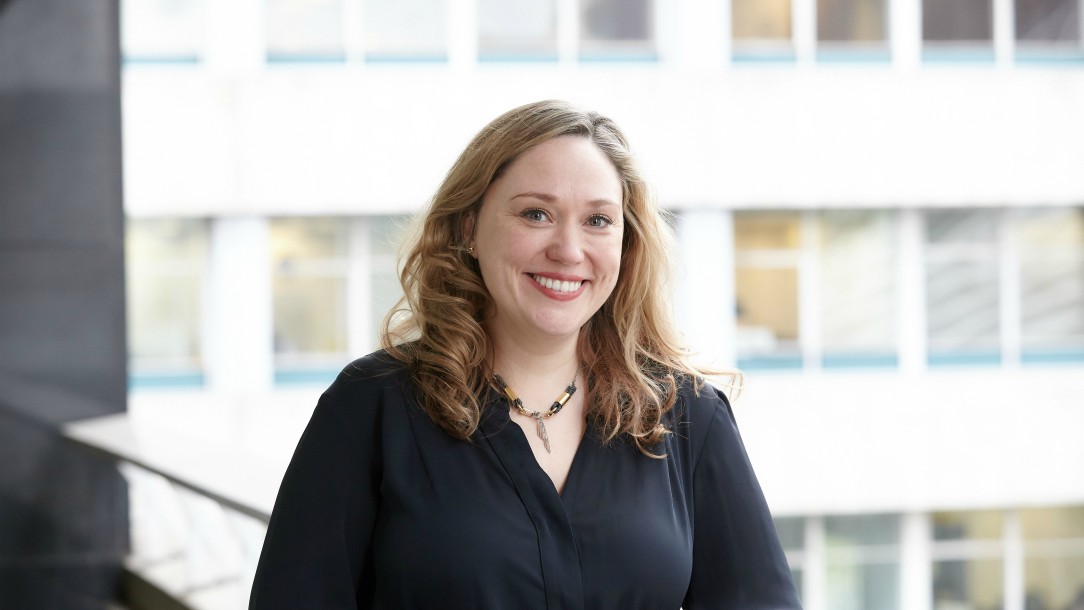 Executive director of communications and advocacy
Zoё Abrams
My role heads up communication and advocacy at the British Red Cross. In practice, that means marketing ourselves strategically as well as using evidence to advocate on behalf of those in crisis. Another way of describing that is: influencing how people think, feel and act in support of our humanitarian aims.
We have an exciting and special role in helping to sustain and grow the movement that connects human kindness with human crisis. We want everyone to know four things: how to save a life, help those in crisis in their community, help those forced to flee in search of sanctuary and help in times of international emergency. We have done our job well if the public and people in power are inspired to join us in order to help make the world a kinder place.
I have a strong belief in the power of creative communications and compelling argument to change hearts and minds for the better.
Before becoming executive director in late 2015, I worked at the children's charity Barnardo's – and before that I spent nearly a decade working in government and politics in Whitehall and Westminster.
I am so proud to be part of the Red Cross Red Crescent Movement. I am humbled every day by the compassion with which our volunteers and staff reach out to help people in times of crisis.
See our senior pay
The salaries for our executive leadership team, including our chief executive, are available on page 54 of our 2019 Trustees' report and accounts (PDF)
Our senior-level salaries are below those for similar-sized organisations in the private sector and some areas of the public sector.