Under the chief executive's direction, our executive leadership team leads the day-to-day management of our employees and volunteers. The team also reports to the board of trustees.  
CEO and executive leadership team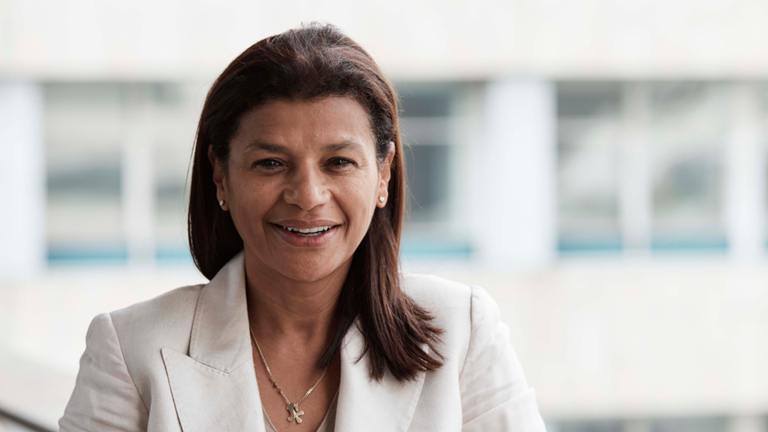 Chief executive
Béatrice Butsana-Sita
I became CEO of British Red Cross in November 2023. In this role, I'm responsible for leading the executive team and collaborating closely with our board of trustees in fulfilling our charitable mission.
Before I joined British Red Cross, I was the CEO of Greenhouse Sports charity. I started my career at KPMG immediately after graduating from university in Belgium with a master's degree in engineering economics.
After a few years in New York working for a major consultancy firm, I ran my own business before joining BT, where my roles included a board position at BT wholesale and a group managing director role for the transformation of BT's customer experience.
As Capita's managing director in 2016, I established Capita Networking Solutions by merging seven businesses. A major achievement for me was the turn-around of a large contract to place fibre across Scotland.
I've also held several non-executive positions and since July 2018, I've served as a non-executive director for the South London and Maudsley Mental Health NHS Foundation Trust. I am also an independent non-executive director of Reynolds, Porter and Chamberlain (RPC), an international law firm.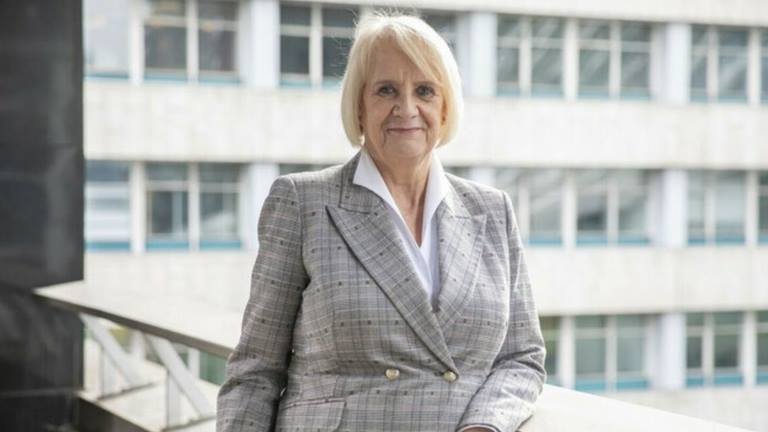 Chief operating officer
Dorothy Brown
I became chief operating officer in March 2021, having been chief people officer since June 2019. In this role I lead on the delivery of high-quality internal services that enable volunteers and staff to do their jobs well. With the CEO, I also lead the organisation's overall transformation agenda. My aim is to foster a culture and ways of working that empower our people to do their best work, while also enabling robust controls in key areas.
My responsibilities include internal services such as HR, information technology, governance and data protection. Property and facilities, as well as business partnering, also fall within my remit. I am accountable for ensuring that our people's experience is a positive one in that they have the right tools to do their jobs and the right investment in their development and wellbeing, whether they are a member of staff or a volunteer.
Prior to joining the British Red Cross, I held several senior HR and senior operational positions in Her Majesty's Revenue and Customs. I have also worked in the Ministry of Justice where I was the HR director for Her Majesty's Courts Service. I am a trustee at Phoenix Futures, a charity specialising in supporting people through rehabilitation following drug and alcohol addiction.
It is a huge privilege to become the British Red Cross' first chief operating officer and I feel extremely proud to be able to say that I am part of the Red Cross and Red Crescent Movement. My role allows me to see first-hand every day the amazing things people do to support others in times of need.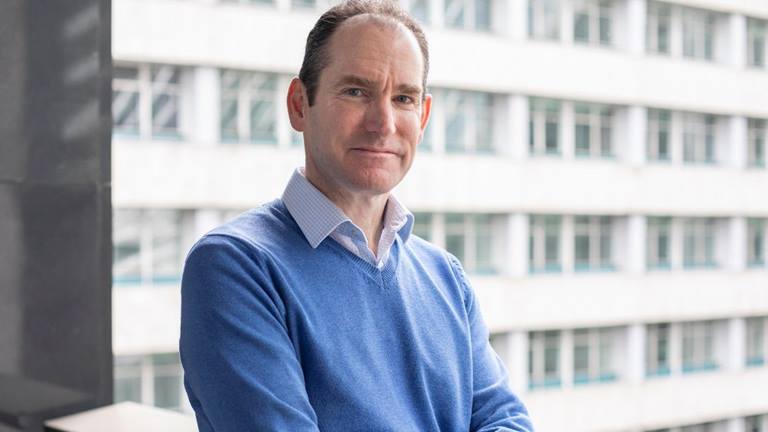 Chief financial officer
Clive MacTavish
I joined the British Red Cross in January 2023 and, as well as being CFO, I am also responsible for our portfolio of social enterprises. This includes our network of shops, training business and our businesses providing community equipment and mobility aids.
My previous role was as CFO at CDC Group plc, the UKs development finance company (now British International Investment). While there, I worked with the UK Department for International Development to secure a doubling of funds under management (an additional £3.5bn). I also managed the resulting growth in staff numbers both to invest that money and support the commitment to the development, environment, social and governance agendas.
Before working at CDC, I held several senior commercial finance roles in companies such as Expedia/Hotels.com, Dow Jones and the Financial Times. I started my career with PwC and am a qualified accountant (ACA). I also have an MBA from Duke University.
I am a trustee of Hoxton Hall, a Victorian musical hall in Hackney (London). Formerly, I was a non-executive director with MedAccess, a company supporting the provision of financial guarantees to help access to new medicines and treatments in emerging markets.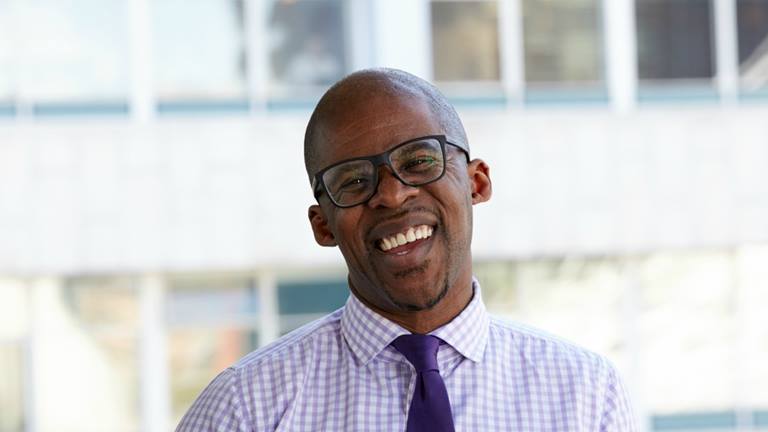 Chief supporter officer
Paul Amadi
I joined the British Red Cross in July 2018 as its new chief supporter officer. Before that I was executive director of fundraising and engagement at the MS Society. I have also held director of fundraising roles at Diabetes UK, NSPCC, and RNIB.
I was recently made a fellow of the Institute of Fundraising, which I also chaired. In addition, I served as chair of the International Fundraising Congress, Europe's largest annual gathering of fundraisers.
I am passionate about the work of the British Red Cross, as are our loyal, committed and energetic supporters. My role is to ensure anyone who wants to support us can do so in ways that suit them.
This could range from raising funds to volunteering in our shops or giving their time or skill in other ways. And I want our supporters to have the best possible experience, so that they want to inspire others to connect with our vital work.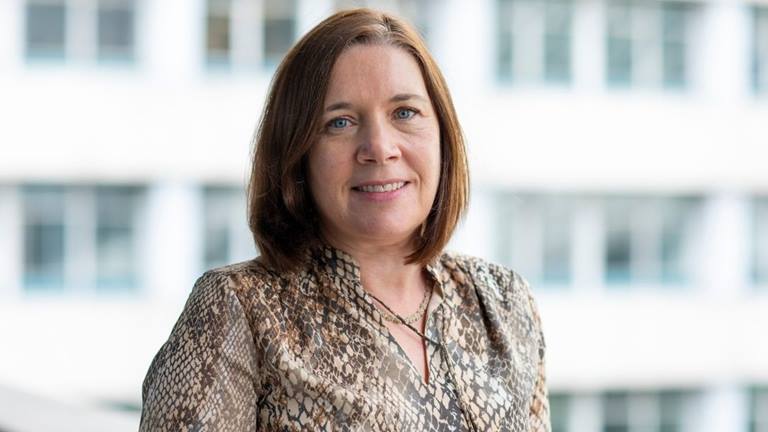 Executive director of UK operations
Lisa Hollins
I joined the British Red Cross on 1 April 2022 as executive director of UK operations, and am proud to be part of the organisation.
I have extensive leadership experience in the health and social care sector, and I'm passionate about improving services, publishing articles in the British Medical Journal and Health Service Journal.
Before this, I held various roles in the NHS (Director of Innovation Delivery at NHSX; Executive Director at Kings College Hospital; Director at Barts Healthcare) and in a range of management positions across the emergency, community and mental health sectors.
I am also a Trustee at ELBA (a social mobility charity based in east London).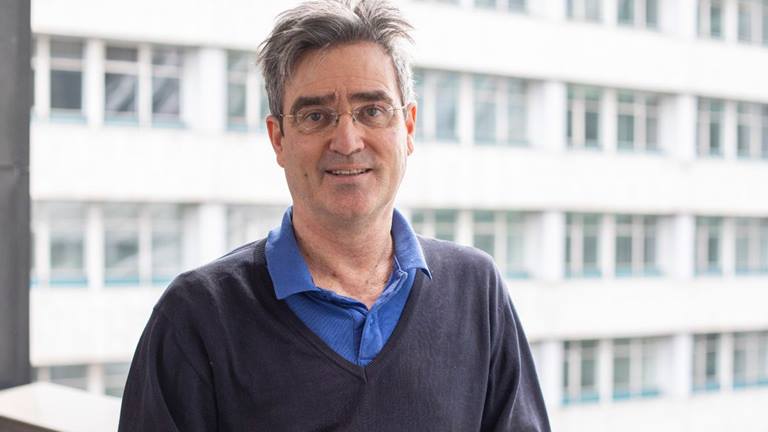 Executive director of international
Richard Blewitt
I joined the British Red Cross in February 2021 to lead an outstanding team based in the UK and abroad. Together, we support programmes and emergency response work in Europe, Asia, the Middle East and Africa. This helps people during some of the most traumatic crises of our time – Covid-19, hunger, and migration and displacement linked to conflict and climate change. Working through the International Red Cross and Red Crescent Movement, we make sure that our support is timely, efficient and dignified. We also aim to empower and be accountable to the people we serve.

I come to this role after three years as permanent representative to the UN for the International Federation of Red Cross and Red Crescent Societies (IFRC). Previously, I spent five years leading programmes for the UN in the Caribbean and before that was chief executive of HelpAge International. Earlier in my career, I held key positions at the IFRC, British Red Cross and Save the Children.

The millions of front-line volunteers and staff inspire me to put all my capacity to serve and support their vital work.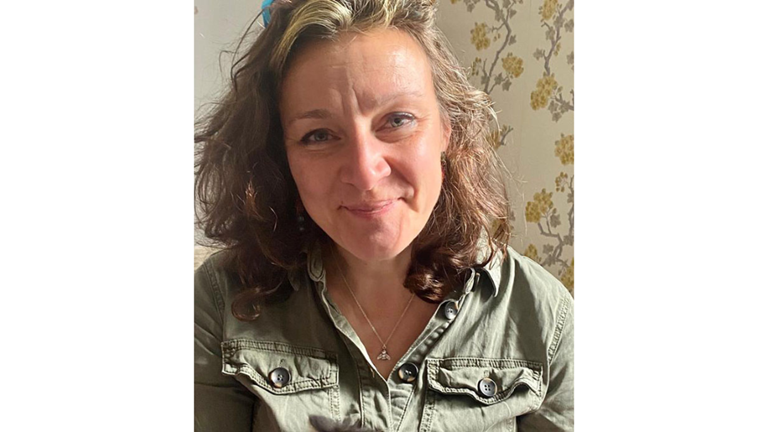 Executive director of communications and external affairs
Sal Copley
I lead the communications and external affairs work, having started in September 2023. Before that, I was Sustrans' executive director for external affairs, leading strategic communications, policy, public affairs, fundraising and supporter engagement.
Previously I was director of policy, campaigns and partnerships with Alzheimer's Society, where I focussed on growing their Dementia Friends programme. I also helped ensure that the government did all it could to fix dementia care, all with lived experience at the forefront.
During the earlier stages of the pandemic, I was the political advisor to the shadow secretary of state for women and equalities.
Other previous roles include leading global and UK influencing, programmes and campaigns with Oxfam GB, and leading Policy, Advocacy and Campaigns tackling domestic child poverty at Save the Children UK.
See our senior pay
The salaries for our executive leadership team, including our chief executive, are available on page 69 of our 2022 trustees' report and accounts.
Our senior-level salaries are below those for similar-sized organisations in the private sector and some areas of the public sector.