20 June 2023
British Red Cross staff and volunteers recognised in the King's Birthday Honours List 2023
Congratulations to three long-serving British Red Cross staff and volunteers who have been honoured in the King's Birthday Honours list 2023.
Jan Moore, 70, a senior psychosocial support practitioner from Leicester, has been awarded an MBE in the King's Birthday Honours List for her services to charity.
Commenting on her MBE, Jan, from Clarendon Park, said: "I feel overwhelmed and shocked to have been awarded an MBE. I am very proud but at the same time embarrassed and unworthy because there are many unacknowledged people doing really important and amazing work.
"For all of us, it is very humbling to bear witness to and provide emotional and practical support to those at the point of crisis."
Jan has volunteered to lead Red Cross psychosocial support teams throughout the world.
In 2021 she supported the evacuation of Afghan nationals, where she worked in Dubai meeting people off flights from Kabul providing them with emotional support before their journey to the UK.
In 2010 she led teams supporting the resettlement of people in Zimbabwe. Jan originally joined the Red Cross as a volunteer in 2006 supporting the work of the Organisation abroad in which British Nationals were caught up in natural disasters and terrorist attacks.
She became a member of staff at the Red Cross in 2014 as a founder member of the charity's psychosocial and mental health team, to provide psychosocial support to staff and volunteers themselves supporting people in crises.
In June 2019, Jan was deployed following a fire in a six-storey block of flats in East London as the lead member of the psychosocial and mental health team. She provided guidance to operations colleagues leading the response based on the needs assessments she had been carrying out on residents and Red Cross staff and volunteers in the rest centre.
Commenting on the award, chief executive Mike Adamson said: "We would like to offer Jan our warmest congratulations for being made an MBE. We are delighted that the boundless passion, tireless dedication and tremendous service she continues to give to the Red Cross have been recognised. "This honour is extremely well-deserved and we would like to thank Jan sincerely."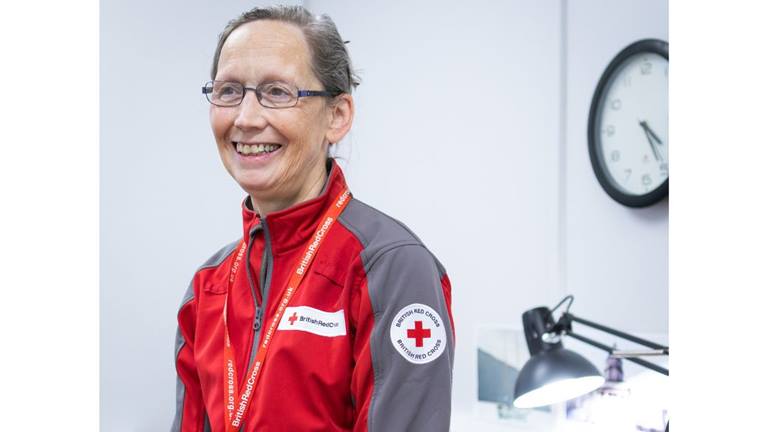 Liz Tait, 65, from Lossiemouth, Moray, has been awarded the British Empire Medal (BEM) for services to volunteering after spending half a century offering dedicated support to people in crisis and their communities.
Liz said: "I am absolutely delighted to have been recognised in the Birthday Honours List. As a team, we work extremely hard to help people who face the most difficult challenges in life and it is a huge honour to be recognised for that."
As part of the British Red Cross' Psychosocial and Mental Health Team, Liz was deployed to Cyprus with the Foreign, Commonwealth and Development Office (FCDO) when violence started in Sudan in April.
Liz has worked tirelessly over 55 years to assess and provide care to thousands of people transiting to the UK. It has included heavily pregnant women, the recently bereaved, and families who had witnessed explosions which killed and injured many people.
She was first deployed through the FCDO to support people fleeing Beirut in 2006 and has since been involved with emergencies including the Chinese earthquake in 2008, the Tunisia terror attack in 2015, Hurricane Irma in Dominica in 2017 and the Afghanistan evacuation in 2021.
She has also been part of British Red Cross teams that have responded to the Manchester arena bombing, Grenfell Tower fire and Shoreham Air Show disaster.
Liz added: "I've had a very varied volunteering career which has taken me across the world in different capacities. I'd also like to thank my colleagues in NHS Grampian who have been very supportive of my volunteering work over the years.
Chief Executive, Mike Adamson, said: "We are thrilled to see Liz recognised and we'd like to take this opportunity to thank her for his tireless work as a Red Cross volunteer."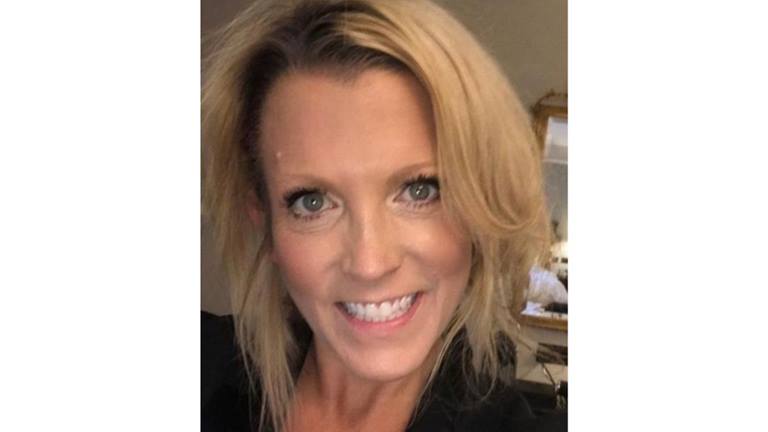 Jane Walker, 49, from Edinburgh, has been awarded the British Empire Medal (BEM) after 18 years volunteering for the British Red Cross.
In 2014, she became chairperson of the Lothian Ball, which has raised over £1 million for the organisation.
Jane said: "It's a huge honour to be recognised in the King's Birthday Honours List for my work with the British Red Cross. I work with a dedicated team to raise funds for the organisation. Receiving this honour is also a testament to my colleagues."
Under Jane's leadership, the Lothian Ball raised £83,000 in 2022, with a further £250,000 personal donation from one attendee. The Ball has now raised over £1m in total and requires a huge effort on Jane's part, without whom it most definitely wouldn't happen.
Jane also supported the Volunteer Recruitment Team during the Covid-19 response. She conducted interviews throughout 2021-22 with 196 applicants for a variety of vaccination roles. Her support allowed the team to process a high volume of applicants during busy periods and often with short notice requests.
In January 2020, Jane became Local President of Edinburgh, Lothians & Fife. She is held in high regard by the local community, volunteers and her peers in the Presidents' Network.
Jane added: "I am passionate in ensuring that volunteer's needs are championed within regional fundraising, supporting the development of volunteering roles/experience whilst being an advocate for diversity."
Chief executive Mike Adamson said: "We would like to offer Jane our warmest congratulations for being awarded a BEM. We are delighted that the boundless passion, tireless dedication and tremendous hard work given to the British Red Cross has been recognised.
"This honour is extremely well-deserved and we would like to thank Jane sincerely."