The difference we make to people in crisis.
Impact report
This is our first report dedicated to the difference we make for people in crisis.
It draws on data from across our work in the UK and our overseas work, and internal and independent evaluations of our programmes. It also uses feedback and accounts from the people we help.
This report forms part of our commitment to be fully transparent about our work and evidence-based in how we understand the difference we make.
We want our supporters and the people we help to have confidence that the British Red Cross uses the funds entrusted to us as well as possible. We also want to make sure we work in relevant and meaningful ways.
Our work in the UK
2017 was an unprecedented year for the British Red Cross in the UK.
In the space of a few months, our staff and volunteers supported people affected by the terror attacks in Manchester and London, and the Grenfell Tower fire.
We also reached over half a million people through our services and education programmes.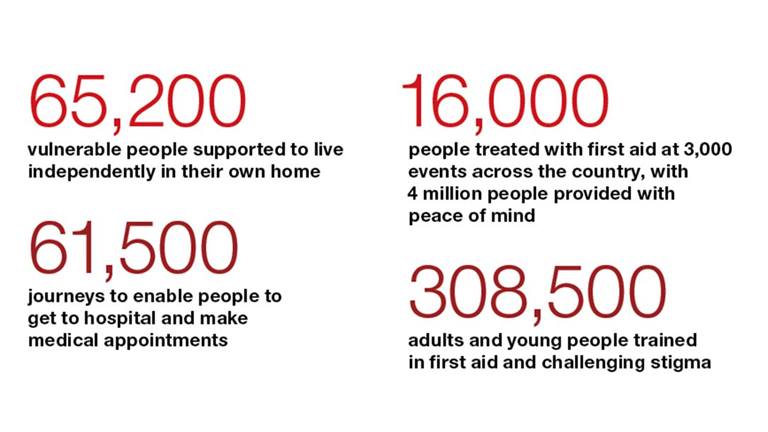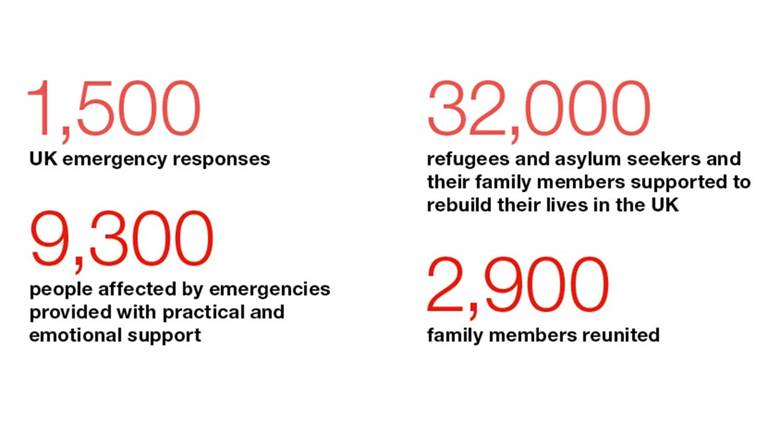 We launched new forms of support in response to emerging needs as pressure on public services has increased. This includes:
supporting people facing loneliness and social isolation
providing bespoke services for young refugees and asylum seekers
helping those affected by trafficking and modern slavery.
Our work overseas
The Red Cross and Red Crescent is a global humanitarian Movement which is uniquely placed to respond to local community needs in an emergency.
In 2017, we supported the Movement to respond to emergencies in 37 countries.
We contributed to the provision of relief in the immediate aftermath of disasters and in situations of conflict.
We also worked with National Societies over the longer term to support affected communities to recover and build their resilience to future crises.