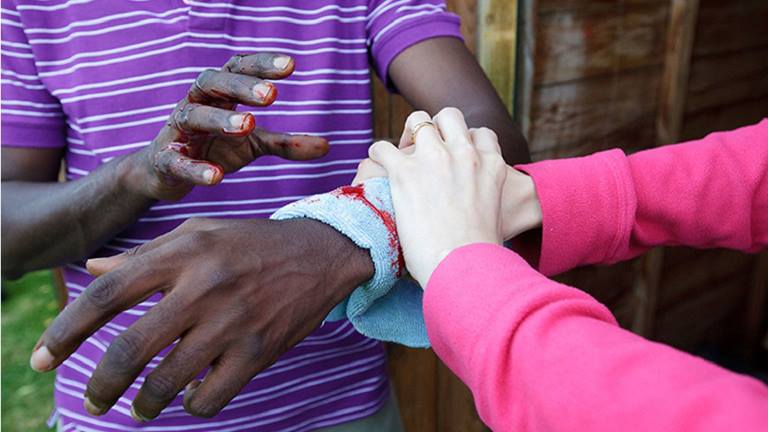 A study commissioned by the British Red Cross and conducted by the University of Manchester found that:
up to 59 per cent of deaths from injury may have been prevented if first aid was given before the emergency medical services arrived
first aid was only attempted in around half of all cases (excluding where the person was found dead) despite someone being at the scene of the accident before the arrival of the emergency medical services 96 per cent of the time.
Simple actions save lives
Our #DontStopAt999 campaign aims to raise awareness of how simple first aid could help to reduce the number of people who die from injury before reaching hospital.
There is a window of opportunity between dialling 999 and the arrival of the emergency medical services where two simple first aid actions could save someone's life:
turning an unresponsive person who is breathing on their side and tilting their head back to open their airway
applying pressure to a heavy bleed to help stem the flow of blood.
The British Red Cross is calling for more opportunities to learn first aid throughout people's lifetime, starting at school – but also through the driving test and public health initiatives.
In the meantime, you could make a difference by learning simple, life-saving first aid skills.