First Aid
A minute can make a difference. 
Discover the many ways to learn first aid with our free online resources, workshops, first aid apps, Red Cross first aid training courses and more.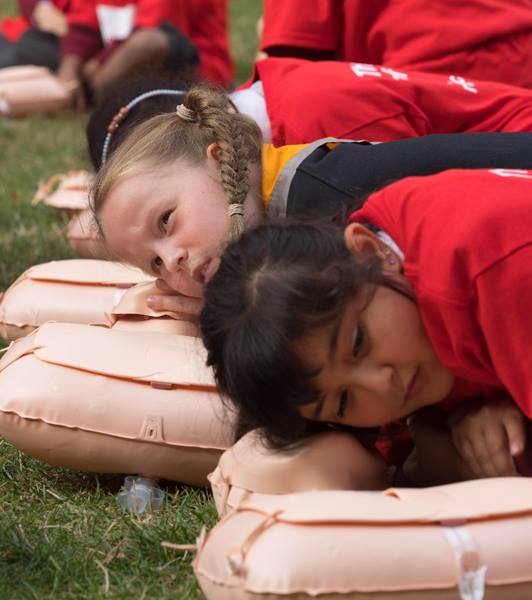 Would you know what to do in a first aid emergency? The British Red Cross offers free online workshops and resources to help build skills and confidence to save lives. Scroll down to find out more.
Staying safe while giving first aid
Please always consider your personal safety when giving first aid. Look out for any dangers and only act when you're confident it is safe to do so.
On this page you can:
learn or teach simple first aid skills
find a free first aid workshop
book a paid first aid course with Red Cross Training
download our free First aid app
read true first aid stories
First aid workshops and Red Cross Training courses
What is the difference between a workshop and a course?
Workshop: free first aid workshops for individuals and schools that empower learners with basic first aid skills using everyday objects. These workshops are free but unaccredited.
Course: accredited first aid courses (provided by Red Cross Training) that require payment and provide learners with a valuable first aid qualification.
Free first aid workshops
Free workshops, online or face-to-face, to learn basic first aid skills. These workshops are unaccredited, but equip you with basic skills to help in a first aid emergency.
Paid first aid courses
Health and safety, first aid at work, mental health training and more. These accredited courses by Red Cross Training require payment and will provide you with a valuable first aid qualification.
Buy first aid products
Get high-quality AEDs (Automated External Defibrillators) and manuals from the British Red Cross.