English football league
EFL partnership with the British Red Cross
The British Red Cross is the English Football League's (EFL's) Official Charity Partner.
Throughout our two-year partnership, we'll be working side-by-side to combat loneliness in communities next to the 72 EFL clubs across the UK. We've been helping those experiencing loneliness meet new people and find out more about EFL's Club programmes.
Our partnership achievements so far include:
139 British Red Cross beneficiaries have engaged with the partnership through ten Club Connect pilots.
£69,000 has been raised for British Red Cross services to help connect communities, build resilience and reduce isolation.
As many as 22% of all adults in England and 13% in Wales feel lonely at least some of the time*. The British Red Cross, like EFL, is rooted in the heart of communities. With your support, we can help connect communities, build resilience and reduce isolation, including through our range of health and refugee support services and our mobility aids service.**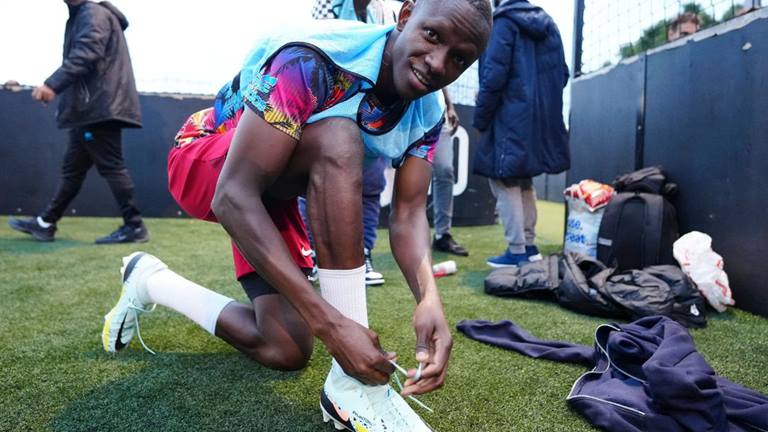 Kindness activity pack for young people
Together with the EFL and EFL Trust we are delivering a free national initiative for young people. The activity pack encourages children to positively combat loneliness by focusing on kindness and teamwork.
Activities in the pack include:
how to look after yourself to become a stronger member of your team
social interaction with others and the importance of friendship and support
promoting positive experiences through kindness.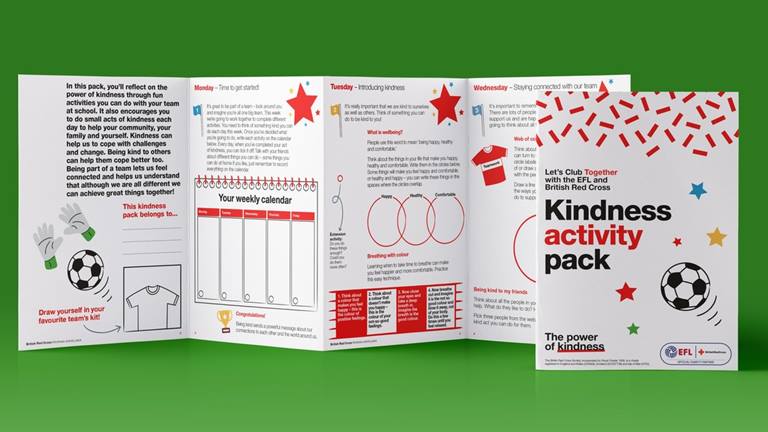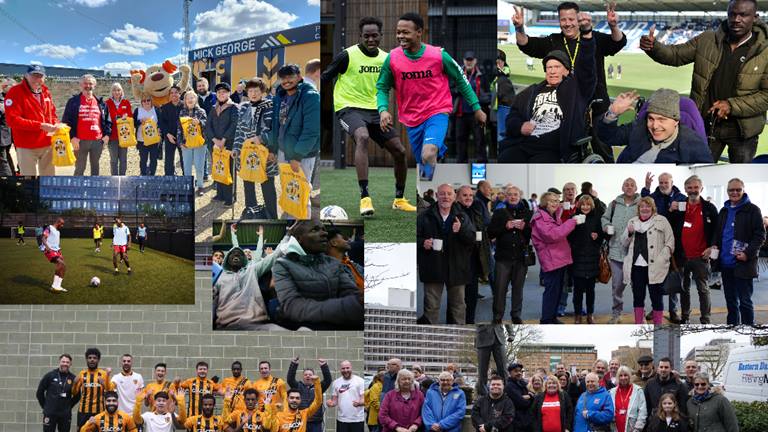 Having that dedicated time with Ruby was really special. I'm hoping to get Ruby and Hollie back along to the club to take part in some of the community football training and youth clubs.
Gary & Ruby, Club Connect participants
Bringing communities closer through football
Club Connect is a series of events bringing people supported by the British Red Cross together with other local fans to enjoy the nation's favourite game. By introducing people experiencing loneliness to community Club programmes, we're aiming to help reduce feelings of isolation and encourage new lasting friendships and connections.
Football can bring people together. Even if you don't know the language, football will teach you how to speak.
Naby, member of the Young Refugee Group
Get help with loneliness
If you are experiencing loneliness, please know that you are not alone. Loneliness does not discriminate and can hit people when they least expect it. It can feel like an isolating and never-ending experience, but we are committed to ensuring that everyone affected by loneliness has somewhere to turn to.
Loneliness podcast and blogs
We have developed a range of practical activities you can do to help you boost your wellbeing, confidence, and ability to reach out and communicate with others. Find out more about the support available.
Listen to our podcast to hear others speak about their experiences of being lonely and what they did to overcome it.
Explore our blogs about loneliness for suggestions on how to reach out for support.
Help us tackle loneliness
We need everyone to come together to support our work tackling loneliness. If you are a Club or CCO and want to find out more about how you can play your part contact EnglishFootballLeague@redcross.org.uk

For all other enquiries please visit our contact us page.

*Source: Health Survey England, 2021. Source: National Survey for Wales 2022/23
**In the unlikely event that we raise more money than can be reasonably and efficiently spent, any surplus funds will be used to help us to respond to crises across the UK.