English football league
EFL partnership with the British Red Cross
From the start of the 2022/23 season, the British Red Cross will be the English Football League's (EFL's) Official Charity Partner.
Over the next two years, we will work side by side to combat loneliness in communities around the country including in communities local to the 72 EFL clubs.

1 in 5 people in the UK are experiencing loneliness. Both EFL and the British Red Cross recognise the scale of the problem and impact it is having on people's lives, sharing a joint commitment to bring people together through the beautiful game.
By teaming up with the EFL, we will use the power of football to unite against loneliness.

Together, we have the power to tackle loneliness.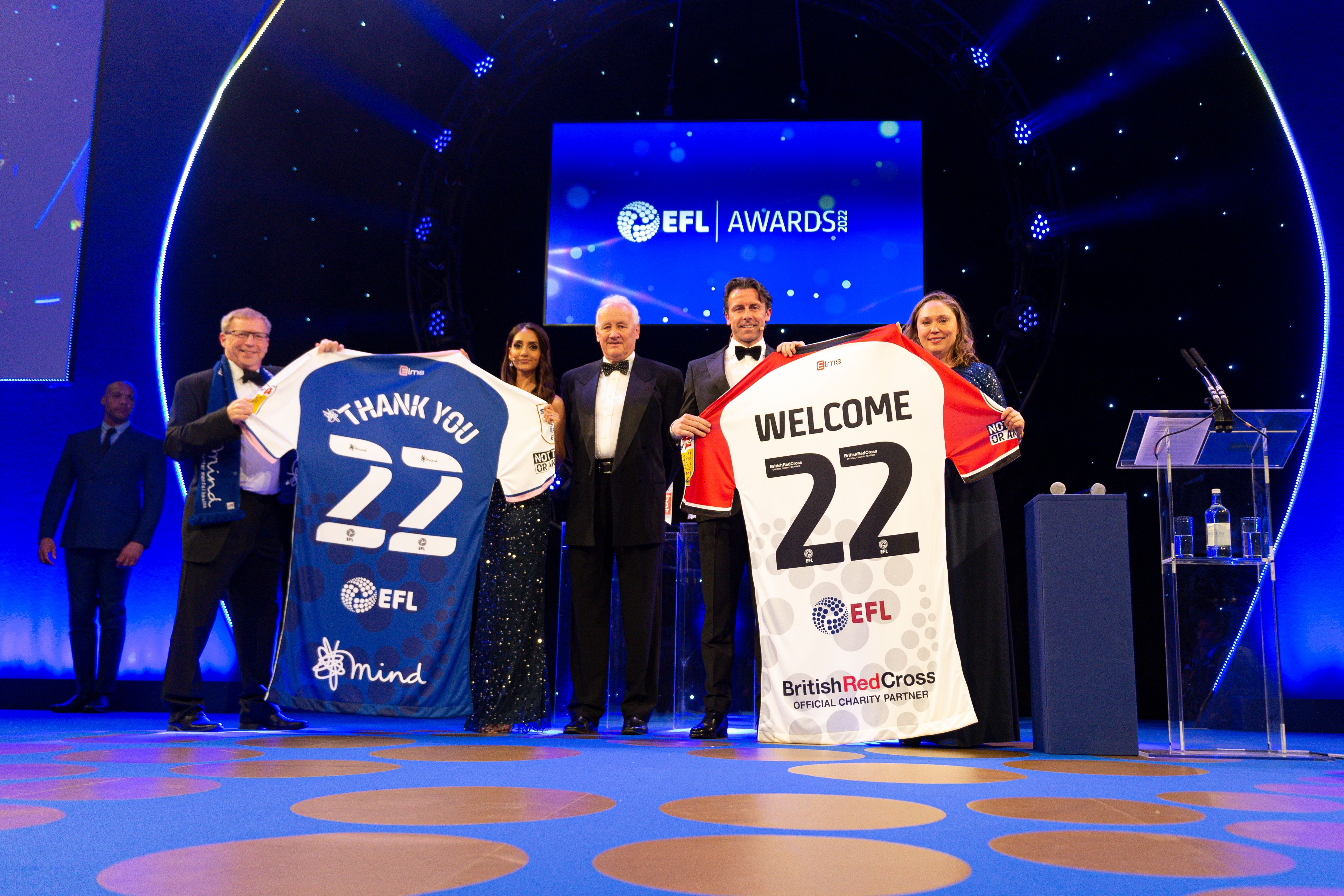 To show their support of our partnership, EFL players will also wear the British Red Cross logo on their football kits with pride.
Our British Red Cross logo will appear on the back of every EFL shirt across all 72 clubs in the Championship, League One and League Two.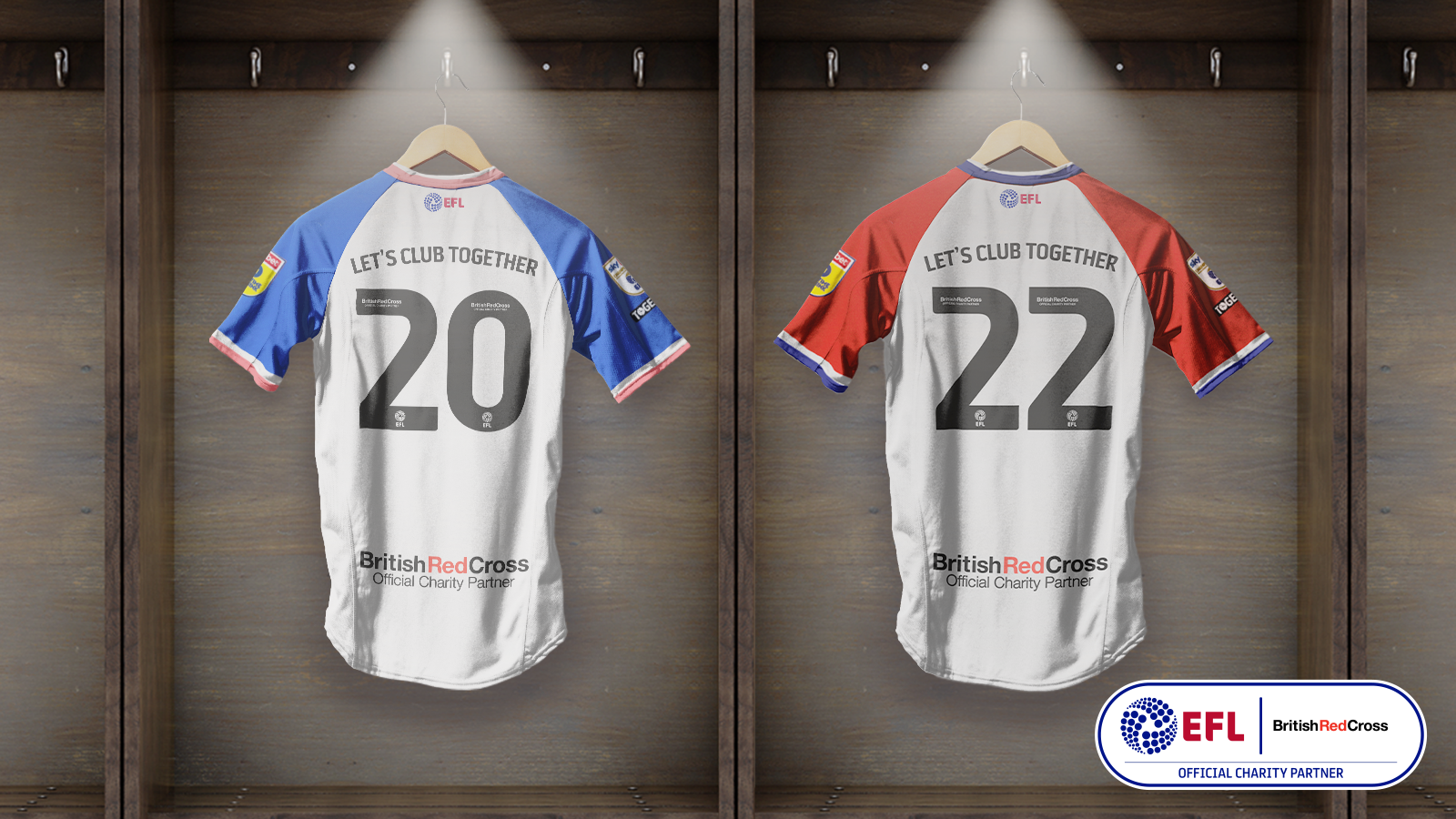 Abi's Story
Abi, a British Red Cross refugee services volunteer, has been supporting young refugees and people seeking asylum to tackle isolation and loneliness through the power of football.
Abi has set up regular games of blind football to support young refugees and asylum seekers to create new connections with people and the local community.
Games like blind football are a really great way to connect. I've seen such joy when we're

all kicking about and getting involved. You just forget about other things and play and have a laugh.
As many of the young refugees involved in our programme have experienced extremely difficult journeys

–

often unaccompanied

–

a moment of fun is so important.
Abi, British Red Cross volunteer
For the young refugees and asylum seekers supported by Abi, playing football has helped to reduce their isolation, build their confidence, and help them to thrive in their communities.
But for someone else it could be attending a match, connecting with other fans, and uniting over a shared passion.
Let's club together to connect even more people who are currently feeling alone and isolated.
Get help with loneliness
If you are experiencing loneliness, please know that you are not alone. Loneliness does not discriminate and can hit people when they least expect it.

More than 9 million people in the UK say they often, or always feel lonely at some point in their life, and since the start of the coronavirus pandemic, feelings of loneliness have only gotten worse.

Loneliness can feel like an isolating and never-ending experience, but we are committed to ensuring that everyone affected by loneliness has somewhere to turn to.
Loneliness podcast and blogs
We have developed a range of practical activities you can do to help you boost your wellbeing, confidence, and ability to reach out and communicate with others. Find out more about the support available.
Listen to our podcast to hear others speak about their experiences of being lonely and what they did to overcome it.
Explore our blogs about loneliness for suggestions on how to reach out for support.
Support us to tackle loneliness
We need everyone to come together to support our work tackling loneliness. To find out more about how you can play your part contact EnglishFootballLeague@redcross.org.uk