Families Together seeks to address barriers to successful family reunion and the integration of refugees and migrants in the UK.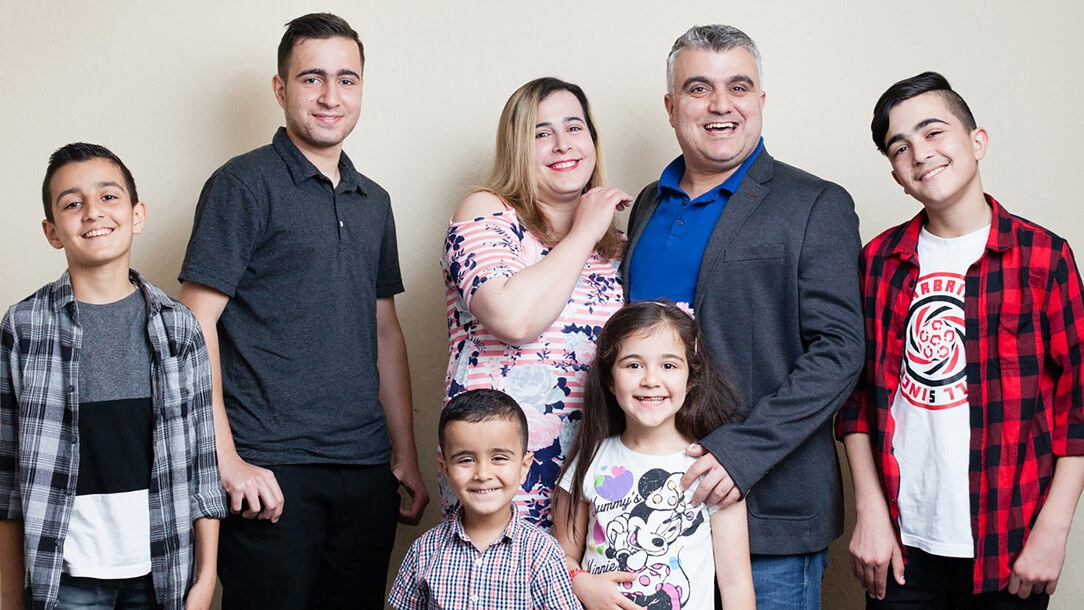 Families Together is a grants programme funded by a variety of donors. It seeks to address significant, institutional, regulatory and legal barriers to successful family reunion and the integration of refugees and migrants in the UK at the national, regional and local levels.
Families belong together
The right to be reunited with your family is protected by UK and international law.

Refugee family reunion and family migration are immigration routes available to refugees and migrants to reunite with their separated loved ones in the UK.

However, there are many challenges to successful family reunification. These range from restrictive policies, regulations and procedures, and their interpretation and implementation, to the enormously high costs to be met by vulnerable families, for what is a basic right to family life.
Helping refugees and migrants in the UK
When it comes to integration, the Families Together programme focuses on the integration needs of newly reunited refugee and migrant families. It aims to expand their statutory rights and entitlements, and ensure meaningful access to statutory resources and services, based on those rights and entitlements.

As a result, the main integration focus of the programme is on the 'pre-arrival' and 'arrival' phases of integration.
What this grants programme will support
In line with its goals of affecting strategic shifts in the policy and regulatory landscapes, in the above key focus areas, the Families Together programme will use its grant fund strategically to support a range of stakeholders to design and deliver:
research

service delivery
communications and campaigns
policy and advocacy initiatives.
Strengthening the sector
To achieve its policy objectives, the programme will primarily work with and through partners from the refugee and migrant family reunion and integration sector. It will promote improved programme design and delivery, and effective co-ordination and co-operation, through a range of activities.
Events
Families Together conference
A national conference on Refugee Family Reunion was held on 6 March 2019 in London. The event was co-organised by the British Red Cross and the Greater Manchester Immigration Aid Unit.
It brought together service delivery organisations and partners from across the UK who are helping vulnerable refugee families reunite with their separated family members.
Practitioners heard from experts, collectively reviewed the policy and operating environment, shared knowledge and learning, and discussed policy, procedure and practice. They also explored opportunities to contribute and collaborate on communications, campaigns and influencing policy.
'Cuts that cost' report
We commissioned urgent research on the impact of legal aid cuts on refugee family reunion.
The research was submitted as evidence to the Ministry of Justice in September 2018, to contribute to their Post-Implementation Review of the LASPO Act.
The full report will be published in May or June 2019.
Post:
Families Together Programme, British Red Cross, 44 Moorfields, London, EC2Y 9AL