Teaching and learning resources
Explore our free teaching and learning resources to help enrich national curriculum subjects, like PSHE and citizenship, and connect human crisis with human kindness.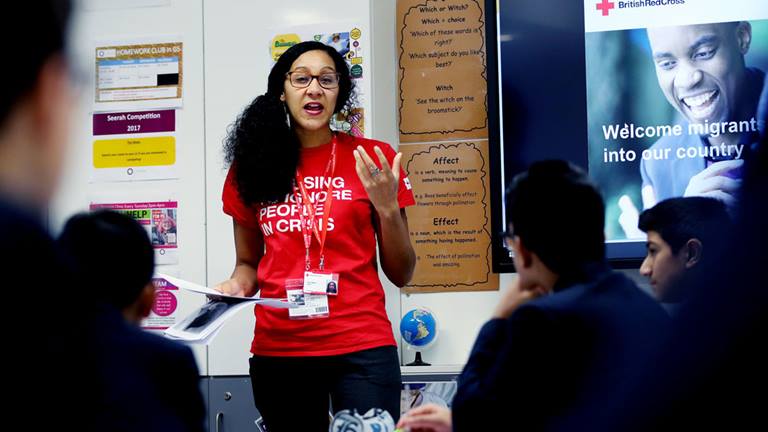 We offer a variety of free primary and secondary teaching resources for citizenship, PSHE, tutor time, and more. Our free resources include lesson plan templates for teachers, assemblies, and quick activities.

Using these learning materials will help children and young people develop new knowledge and life skills based on the humanitarian perspective of the Red Cross.
New teaching resources
We create newsworthy and topical teaching and learning resources that are free, easy to use, and suitable for the national curriculum See our most current resources below.
Teaching resources by topic
We offer a range of learning resources, linked to national curriculum subjects like PSHE and citizenship. Our educational resources relate to the work the Red Cross does in the UK and around the world. Browse by topic below.
Free workshops
Our free educational workshops cover a range of topics, including:
first aid (youth and adult)
empathy plus migration (youth)
coping with challenges (youth)
adapt and recover (adult)
tackling loneliness (adult)


Support for educators
Explore all the free resources the British Red Cross has to offer for teachers, including new resource updates and teacher development tips.
Help communities cope in a crisis
Our free online resources and workshops teach lifesaving first aid and wellbeing skills to millions of people. Help us fund this important work by donating whatever you can.