community education workshops
Supporting individuals, schools and community groups
Find out about our face-to-face and online wellbeing workshops that offer effective, easy-to-learn education in an informal style. Available for young people and adults, the workshops are fully funded - there is no cost to you.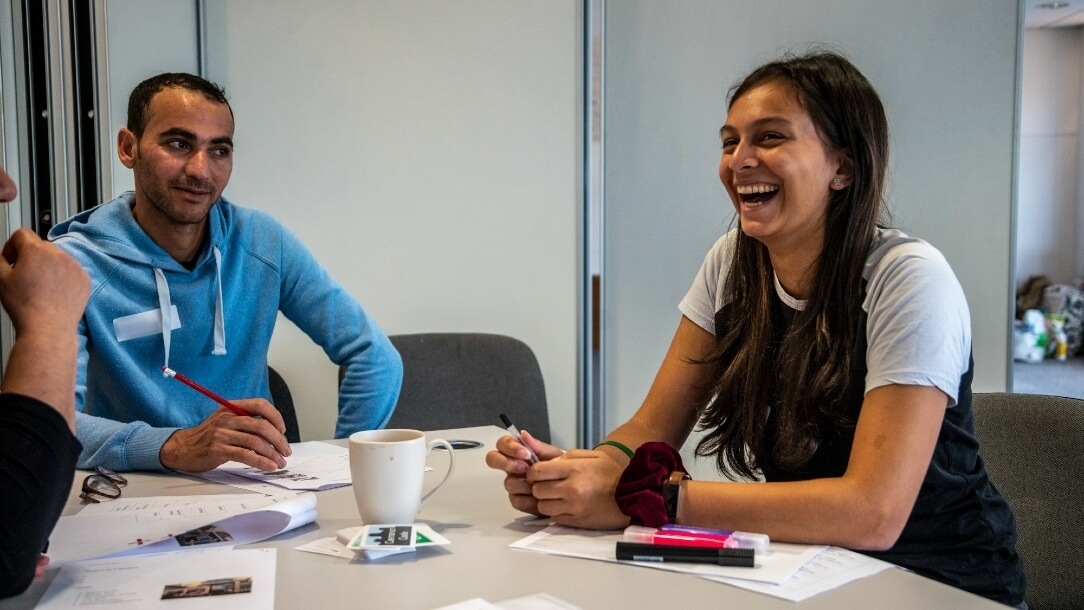 Learn new skills with our free community workshops
Everyone deserves the opportunity to learn. Our community education workshops are designed to help you build resilience and vital life skills that can help you deal with challenging situations you may encounter. In the workshops we cover a range of wellbeing and humanitarian topics.
Current topics available:
First aid (youth and adult)
Empathy and migration (youth)
Coping with challenges (youth)
Adapt and recover from adversity (adult)
Tackling loneliness (adult)
What's involved?
Our workshops support personal development and aim to build positive and healthy people and communities who can manage problems with confidence and recover from difficulties. During the sessions, you can take part in activities, group work and have a chance to discuss the topics with others. This isn't formal training as such, it's an opportunity to learn new things and enhance personal skills, like coping, understanding others, and problem-solving. The workshops are led by a qualified educator, who will make you feel comfortable and help you enjoy the experience.
These workshops are not accredited courses. For accredited first aid courses, suitable for health and safety training for work or to support you in everyday life, visit Red Cross First Aid training.
Workshops at a glance:
available for adults and children aged 10+
60 to 90-minute sessions
online and face-to-face options
qualified and experienced educators
no cost to users
groups and individual (adults only)
Is a workshop for me?
Our education workshops are for anyone who wants the chance to gain new wellbeing skills that will help them in their everyday life and widen their knowledge about important topics.
Why choose a workshop?
Learn practical skills to support you in everyday life and improve your general wellbeing, including:
building confidence and self-esteem
coping with changes
managing challenges and overcoming adversity
approaching problems affecting you and your community
improving communication and empathy skills
Learn more about the skills you can learn in the workshops, and why they are important, here.

What we'll provide you
trained and experienced British Red Cross educators providing a rewarding and enjoyable experience
well-researched and effective approaches to teaching sensitive topics
workshops tailored to learning needs such as English as a second language, or mental health worries
support from the British Red Cross team
Hear from others who have enjoyed the benefit of our workshops, with our Workshop Experiences, here.
Delivery types
Online:
Online video workshops allow you to connect with us from wherever you are. It's a great chance to learn new skills and speak to others from a comfortable and secure place.
Telephone:
For those who aren't comfortable using video calling, we also conduct workshops over the telephone. You can call in from any landline or mobile and enjoy interacting with and speaking to others.
Face-to-face:
Our British Red Cross educator will come to your location and give the workshop in person. They are available for only the most vulnerable and in-need groups within the community. 
Who can take part?
Adult workshops, ages 19+
Individuals: single booking where individual joins a group with others
Delivery: Online or telephone
Groups: Organised group e.g. community or recreational group
Size: min 5, max 15 attendees
Delivery: online, telephone, or face-to-face (for eligible groups only)
Youth workshops, ages 10 to 19
Groups: School groups, organised youth groups e.g. community or recreational groups
Size: min 5, max 35 attendees
Delivery: online or face-to-face (for eligible groups only)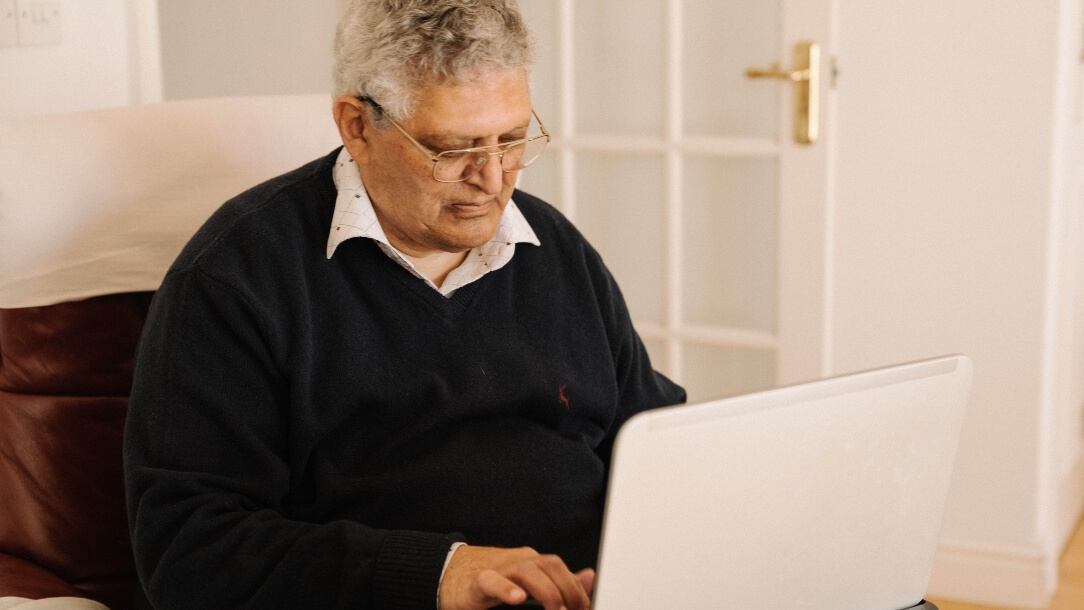 What is "community education"?
Find out more about our learning program for individuals and groups in the community, here.
Workshop experiences
In 2021 we educated over 850,00 children, young people and adults across the UK. Find out what just some of those who have been involved think about the workshops.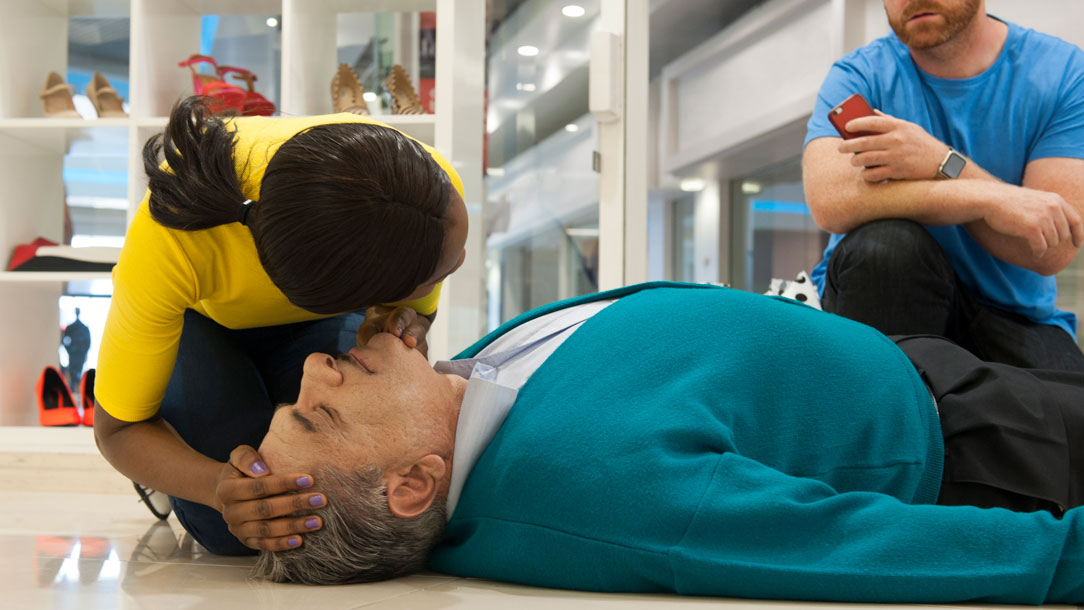 "I found the leader of the session really good because he gave relatable and realistic examples of when you might need to give first aid. I also think discussing the barriers to first aid was really important."
First aid, adult workshop
The session was absolutely excellent - the children were able to face challenges (and conquer them!) in a safe, supportive environment. As they were having fun the usual feelings of anger, anxiety, upset, fear that may appear when challenges arise were not present. They could calmly consider what action they could take to solve the problem, even having fun while doing it!
Coping with challenges, youth workshop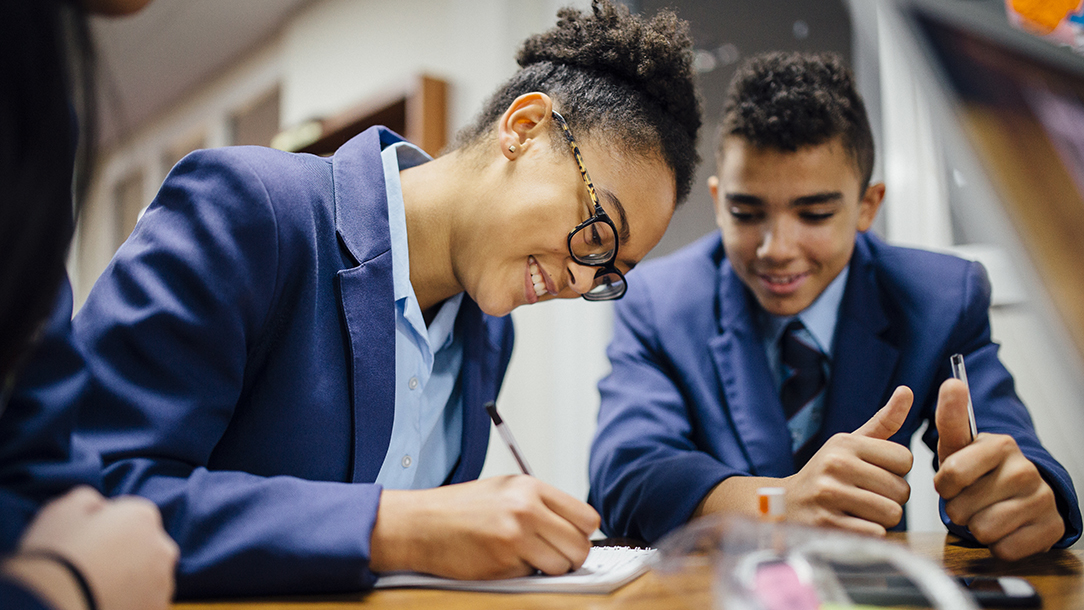 Help communities cope in a crisis
Your donation will help us reach those who need it most through our free online resources and workshops building live-saving first aid and wellbeing skills.
The British Red Cross' Community Education program aims to promote learning and social development work with individuals and groups in communities across Northern Ireland, Wales, Scotland, and England. Our workshops, which champion learning around issues of mental and physical health, as well as humanitarianism, are just one way in which the Community Education teams offers support.
At our workshops you can learn vital skills that can help support you in everyday life. Here's what they focus on:
Building resilience - bouncing back from difficulties, quickly and successfully.
Coping with adversity - being able to manage problems and challenges.
Managing wellbeing - learning ways to look after your mental health.
First aid - Learning what to do in life-threatening emergencies to help others.
These skills will help support you and provide you with the tools you need to tackle problems you and your community may come up against in everyday life. 
There's no cost for the community education workshops meaning those most in need can access support. These are funded via donations to Community Education. If you would like to assist us in providing education for more people, donate here.
There are three different delivery methods of workshop, face-to-face, online or telephone so ensure as workshops can be accessed by those in need. We also provide workshops in Welsh (Cymraeg). We also can also help those with additional needs, including those that have English as a second language.
Please get in touch with us either by email or telephone, if you are interested in a workshop in Cymraeg or need additional assistance.
Adult workshops can be joined as an individual or as part of a group. Individual bookings mean a booking for one person, who will join a workshop alongside other individuals and are available as online and telephone delivery only. A group booking means an organised group making a booking together (attendee size for youth groups 5 to 35, adult groups 5 to 15). This could be an organised group such as a sports or recreational team. They are available as face-to-face, online and telephone delivery.
Educators are based in all areas of Wales, Scotland, England and Northern Ireland and will travel to your preferred location to deliver the face-to-face workshop. The availability of face-to-face workshops depends on several factors including your location as well as your level of need. To check if you're eligible for a face-to-face workshop and book a session here, or contact our team directly.

We're working hard to ensure there are as many opportunities as possible to take part in a face-to-face session in all areas of the UK, however when that's not possible, we have the online and telephone workshops.
The workshops are designed to build personal skills and learn valuable insight into topics and issues affecting you and your community. Rather than a formal qualification, each workshop has a set of learning objectives that can be achieved by completing the entire session. If you take part in a first aid workshop, we can provide a certificate of learning you can fill in yourself, but this does not meet any workplace requirements. For accredited first aid courses, please visit British Red Cross training.
On average, the workshops last between 60 and 90 minutes and vary in length depending on the topic and delivery. For exact timings please check our Adult and Youth Group pages.
We want to provide support for as many people as possible. Currently, anyone over the age of 19 can take part in our Adult workshops, this includes individuals who want to join in with a session and organised groups (5 to 15 attendees). For young people under 19, workshops are available for groups only (5 to 35 attendees) and must be booked via an adult organiser for example a teacher, educator, or youth group leader.
There's no level of education required to join a workshop and you don't need any knowledge of the topic before your session. If you require additional assistance to take part, please contact our Business Development team who will be able to help support any learning needs.
Get in touch
If you have any specific questions about the workshops or want to enquire about eligibility for a face-to-face group workshop, please contact us via e-mail or telephone.
Important documents
Please find below relevant documents you will need to be aware of before taking part in your workshop.