The latest news on the earthquakes in Türkiye (Turkey) and Syria 
On 6 February, a series of earthquakes devastated Türkiye and Syria. Since then, lives have been reshaped, and ongoing needs are immense. 
DONATE TO THE TURKEY-SYRIA EARTHQUAKE APPEAL
Last updated 10 October 2023
Türkiye (Turkey) and Syria earthquake
On 6 February 2023, a series of earthquakes killed over 55,000 people in Türkiye (Turkey) and Syria, and injured a further 100,000.
While the immediate physical danger has stopped, shockwaves are still being felt throughout both countries. The road to recovery for the 17 million people affected is extremely long, and many people have been left with nothing.
In the short term, permanent shelters, food, clean water and better hygiene conditions are still desperately needed. In the long term, many families are likely to live in temporary container settlements for the next two years.
Emotional scars run deep. Many people are still live surrounded by rubble, a visual reminder of the tragedy. Many others have never recovered their loved ones and are unable to grieve.
The IFRC has warned of a mental health 'ticking time bomb' if people don't receive urgent psychosocial support.
How the Red Cross Red Crescent is supporting
Since day one, Turkish Red Crescent and Syrian Arab Red Crescent volunteers have been at the heart of the response. More than 216,000 volunteers have worked tirelessly to provide vital support.
Thanks to their efforts, and the generosity of Red Cross supporters, we have been able to support millions of people who have lost everything.
In the six months since the earthquakes hit, we have provided:
Vital basics to over 6.5 million people, including food, clothing, hygiene and medicine
Temporary shelter and accommodation to 845,000 people
Vital first aid and healthcare referrals to more than 76,000 people
Mental health and psychosocial support to over 700,000 people in Türkiye and Syria
Cash and vouchers to more than 620,000 people for day-to-day needs and to rebuild businesses.
We have also supplied water, sanitation and hygiene supplies to over 1 million people, ensuring dignified, healthier and safer conditions for the affected communities.
This has been a vital part of staving off cholera, which is threatening to tear through communities in both countries, but especially Syria.
What is the Red Crescent doing to help people affected by the earthquake in Türkiye (Turkey)?
The Turkish Red Crescent launched a crisis response operation immediately after the first earthquake, mobilising teams in more than ten regions across the country.
They took care of people's immediate needs by providing 416 million hot meals to affected people and responders.
And as people had lost everything, they also provided 10 million relief items, including kitchen and other housing sets, blankets, food parcels, hygiene kits, clothing and baby items.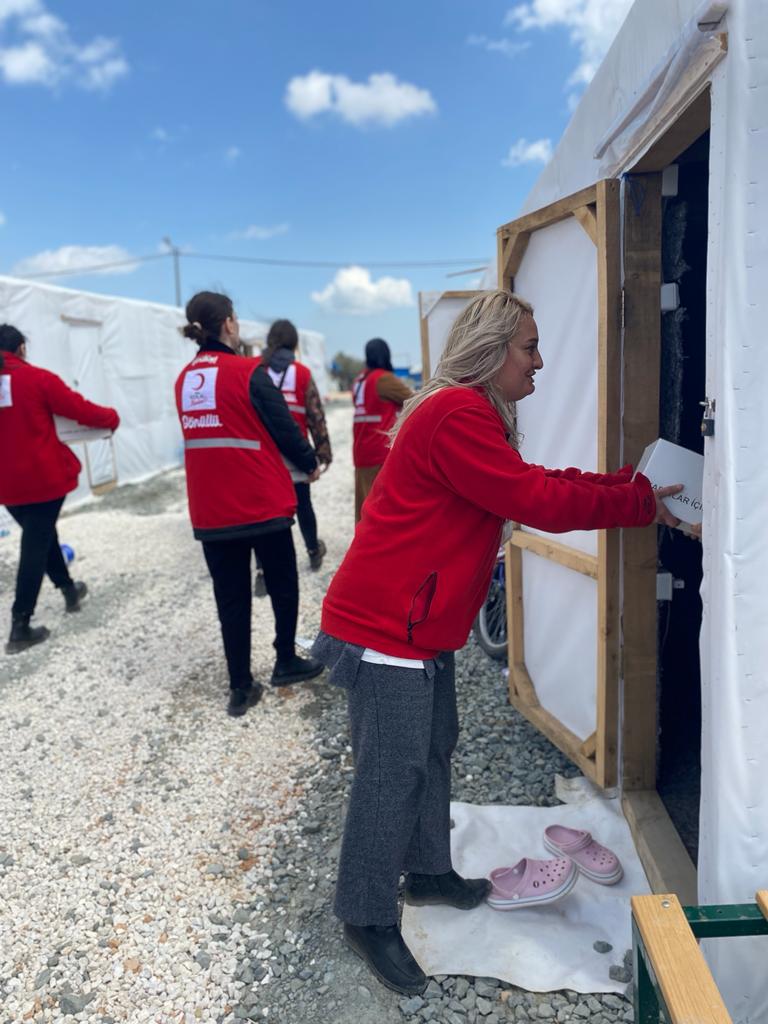 More than 2,800 containers have been installed in earthquake-affected areas to provide temporary shelter. They include toys for children, washing machines and air conditioners to deal with the record-breaking heatwave which has affected Europe this summer.
Cash vouchers have allowed people to buy essentials from the markets. In the worst affected areas, more than 164,000 refugee families have been supported through the Emergency Social Safety Net programme.
This has helped people cover the additional expenses brought about by the emergency with more dignity.
Ahmed is originally from Syria, but has been living in Reyhanli, Türkiye, a city on the Turkish-Syrian border since 2015. After the earthquake destroyed his home, Ahmed and his family slept outside for ten days.
He says that the earthquake triggered painful memories for the family:
"What I saw here when the earthquake hit was truly heartbreaking. It reminded me of what we experienced in Syria when the shelling used to start. We used to suddenly fall in the street, hide and sleep under trees and in corners. It was very scary."
"It was extremely sad and made me want to cry, seeing all those victims, women and children. I didn't know who to help first. I saw people crying over their children, others over their wives and others over their siblings. I saw buildings that were totally damaged."
Ahmed is now living in temporary housing and has been supported with cash assistance by the Turkish Red Crescent, so he can pay rent and buy food. He says:
Without the cash-based assistance, I feel we would have nothing. It helped us cover rent and water bills, and we even used it to buy bread sometimes.
How has the Red Crescent been supporting people affected by the earthquakes in Syria?
Across the border, the Syrian Arab Red Crescent was also on the ground as soon as the earthquake hit, providing life-saving assistance and support to those in need in the regions of Hama, Aleppo, and Latakia.
In the centre of Latakia the Syrian Arab Red Crescent's health clinic was so badly damaged by the earthquakes that is has not been safe to treat patients inside it.
Instead, people like Dr Fatima have been providing emergency and non-emergency care in a mobile medical unit.
In total, Syrian Arab Red Crescent emergency medical services have responded to over 4,900 cases, providing crucial aid to those in need. A further 2.6 million medical services have been provided, ensuring essential healthcare access for those affected. But it doesn't cover the needs.
Dr Fatima says: "We are here in front of the clinic two days a week, and three other days a week we head into the remote villages," she says.
"We've encountered many diseases that were the result of people leaving their homes - lice, scabies, diarrhoea. We have medicine and treatment available but not enough for all the needs people have."
Already reeling from 12 years of conflict, Syrians were greatly affected by the earthquake. Having fled fighting, people in northwest Syria were already living in tents and were particularly vulnerable when the earthquakes struck.
To date, the Syrian Arab Red Crescent has supported 5.3 million people with basic needs such as food, clothing, hygiene products, medicine and more.
Over 8,000 dedicated Syrian Arab Red Crescent volunteers are still supporting people affected by the earthquake crisis every day.
A huge part of their work has been to help children affected by years of conflict and the traumatic effects of the earthquakes themselves. What little normalcy they had, such as going to school with friends, was destroyed in hours.
At SARC-run mobile health centres, psychosocial support specialists are giving children tools to cope and talk through their problems.
One of the most important goals is to make the children feel safe. But they also encourage play, fun and learning: many of Syria's young people have had to take on heavy responsibilities at a very young age.
Please help us support our vital work in Türkiye and Syria
If you would like to help people affected by the earthquake, please donate to the Turkey-Syria Earthquake Appeal here.
Funds from the appeal will help the relief effort and to support those who have lost loved ones and, in many cases, have been left with nothing.
The money will also help ongoing relief, as well as longer term aid for those affected.
Turkey-Syria Earthquake Appeal
Our emergency responders are on the ground now, assisting in relief efforts and providing emergency support to people affected by the earthquakes. Together, we are the world's emergency responders. If you can, please donate today.
DONATE NOW
You may also be interested in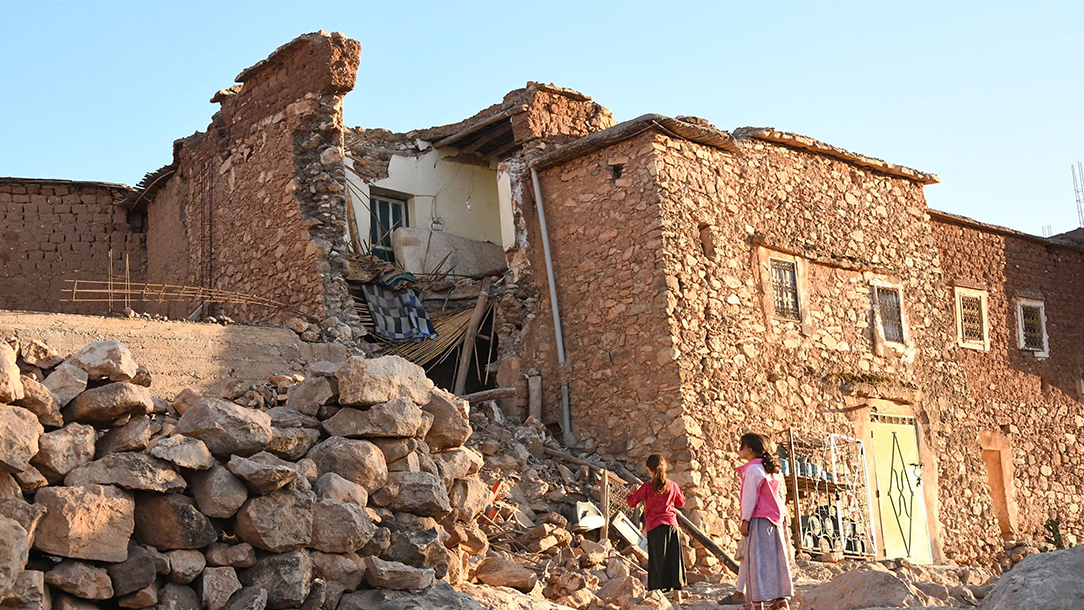 Urgent search and rescue operations are underway in Morocco, after a powerful earthquake struck the Al Haouz province. More than two thousand people were killed and many more are missing.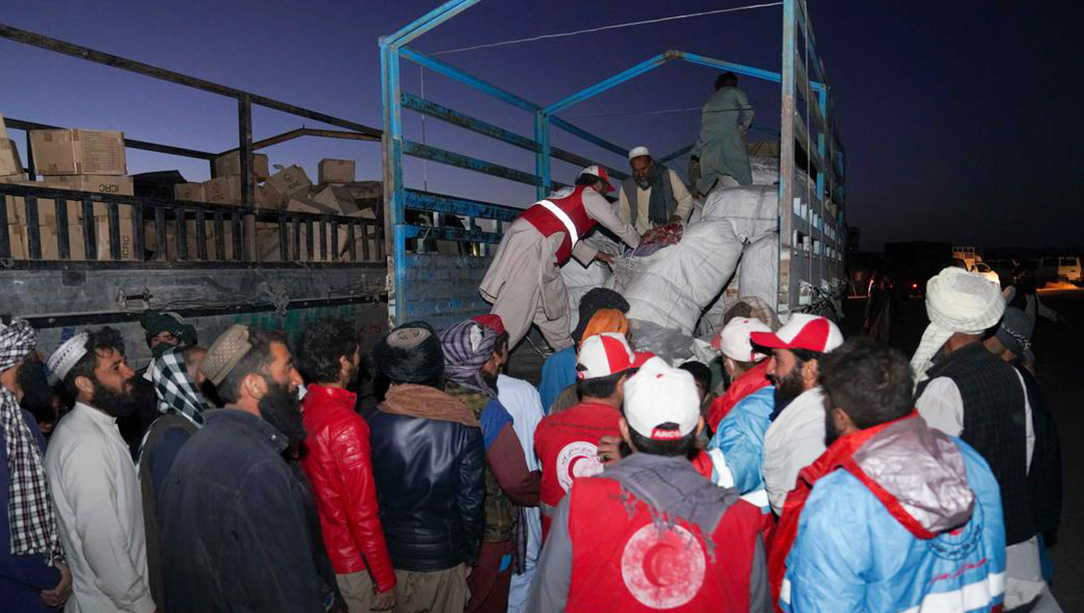 A deadly earthquake has killed more than 2,000 people in Herat, Afghanistan and left many families homeless.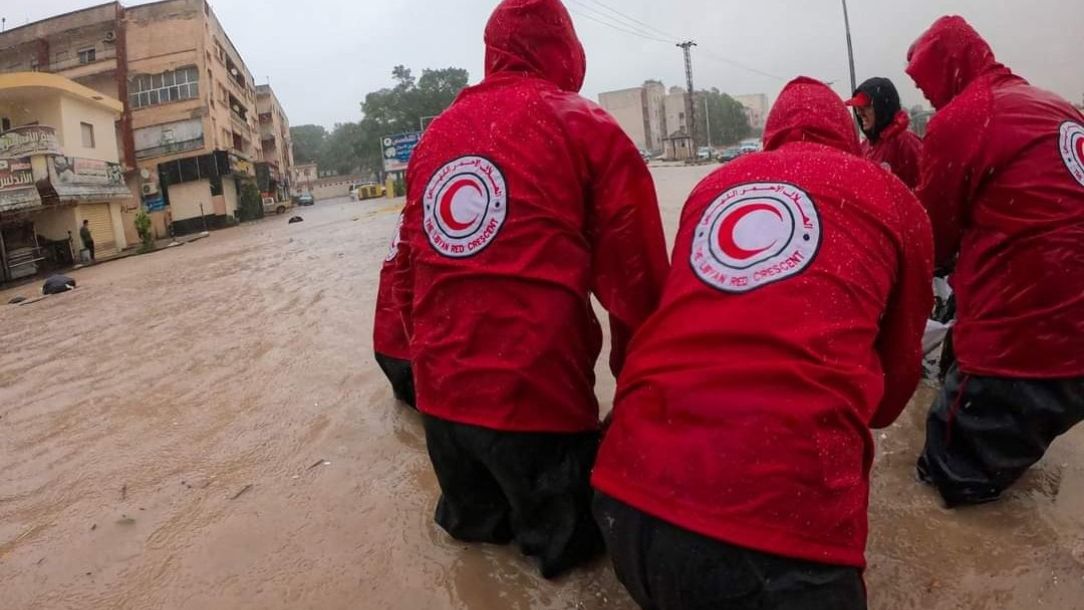 Floods in Libya have left thousands of people dead and more missing. Find out more about the devastating flooding and how the Red Cross is helping.