Libya floods: one month on from catastrophic dam collapses in Derna
Storm Daniel caused tsunami-like floods in north-east Libya on 10 September. Libyan Red Crescent was first on the ground evacuating people, providing first aid and carrying out search and rescue.
DONATE TO THE LIBYA FLOODS APPEAL
Storm Daniel made landfall on 10 September triggering devastating floods
Two dams near Derna burst, causing catastrophic damage and killing thousands
Libyan Red Crescent distributed clean water and sanitation kits to help prevent disease from the dirty flood waters
Last updated 9 October 2023
We're now a month on from unprecedented flooding in Libya caused by Storm Daniel and the collapse of two dams near the city of Derna.
The north-eastern cities of Benghazi, Sousa and Al-Marj were also badly affected by the disaster.
Many people lost everything. Homes, buildings and entire neighbourhoods were swept away by the floods. Thousands are mourning loved ones.
The Libyan Red Crescent was there to offer humanitarian aid from the first hour of the disaster, providing first aid, supporting with rescues and evacuating families. Weeks later, they continue to support those who have lost everything. They have also established a database for missing people.
Have you been affected by the disaster in Libya and live in the UK? We have compiled helpful resources.
Libya floods: how it happened
Storm Daniel hit Libya on Sunday 10 September, causing severe weather conditions including intense winds and sudden heavy rainfall.
The flooding affected widespread areas in north-eastern Libya including the towns of Derna, Benghazi, Tobruk, Almari and Sousa. Many of the affected places were hard to reach and communication was cut off.
Libya floods: map of affected area
Libya floods: before and after images
How have we helped people in Libya?
The Libyan Red Crescent has been responding since the first hours of the emergency.
With no clean drinking water in parts of Derna, Red Cross Red Crescent teams supplied bottled water and hygiene products to stop the spread of disease. Teams also:
distributed aid that was provided from across Libya and around the world
recovered the bodies of people trapped under the rubble, along the coastline and in flooded towns and villages
provided psychological support to traumatised people.
The Libyan Red Crescent were supported by the wider Red Cross Movement:
The Norwegian Red Cross conducted a health and hygiene assessment to monitor the risk and spread of disease.
The Turkish Red Crescent (Kizilay), arrived in Libya with tents, blankets, sleeping bags and generators.
The Kuwait Red Crescent provided food, medical materials and hygiene kits.
Richard Blewitt, Executive Director of International for the British Red Cross, said:
Our thoughts are with all the families who have lost loved ones in these floods.
What caused the floods in Libya?
When rain brought by Storm Daniel swelled the Wadi Derna river, which runs from Libya's inland Akhdar Mountains, it burst two dams near the city of Derna.
Once a bustling port city of 100,000 people, entire neighbourhoods are thought to have been swept away.
It's thought that the floods were down to a strong-low pressure system which took hold of the Mediterranean last week. This turned into Storm Daniel, a tropical-like cyclone called a medicane.
Professor Liz Stephens, Red Cross Red Crescent Climate Centre and the University of Reading, says:
"Medicanes such as Storm Daniel are relatively rare and tend to occur more frequently in the Mediterranean Sea than the arid Libyan coastline.
She says that scientists believe climate change is supercharging the rains that accompany medicanes like Storm Daniel.
"Climate change is thought to be increasing the frequency of the strongest medicanes, and we are confident that climate change is supercharging the rainfall associated with such storms."
What's the best way to help people in Libya?
The best way to help support people in Libya is by donating to our appeal.
Funds from the appeal will support those who have lost loved ones and, in many cases, have been left with nothing.
The money will help ongoing relief, as well as longer-term aid for those affected.
Related stories
Donate to the Libya Floods Appeal
Please support our vital work if you can. Thank you.
DONATE NOW
You may also be interested in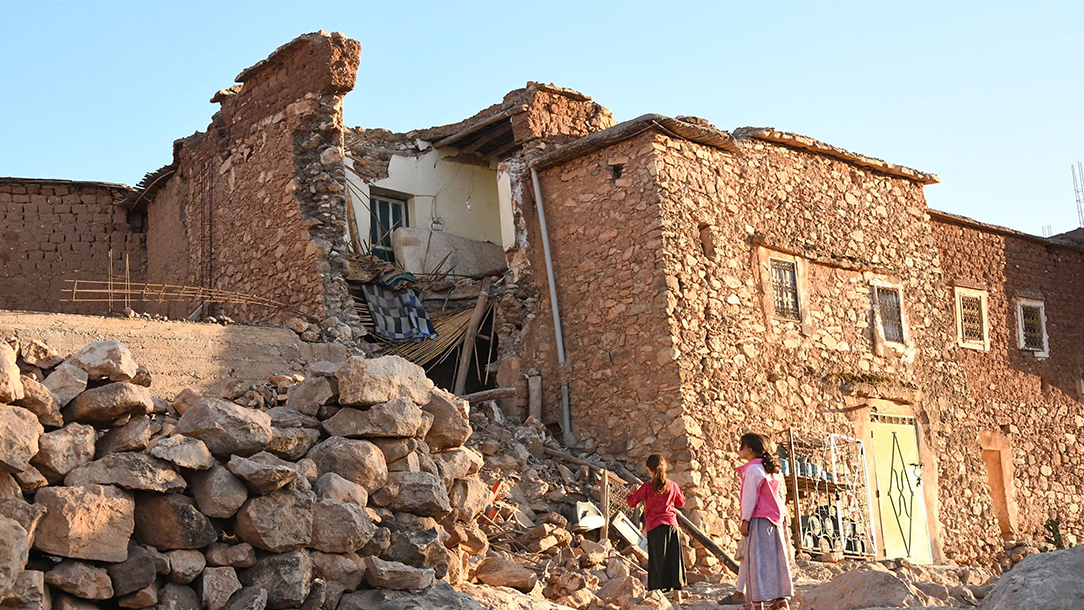 Urgent search and rescue operations are underway in Morocco, after a powerful earthquake struck the Al Haouz province. More than two thousand people were killed and many more are missing.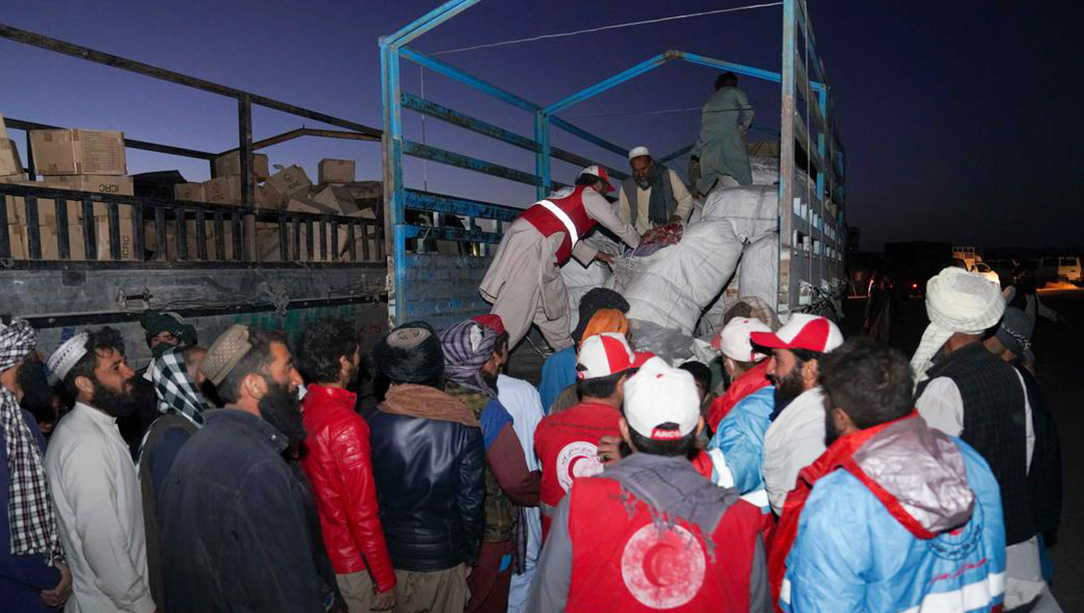 A deadly earthquake has killed more than 2,000 people in Herat, Afghanistan and left many families homeless.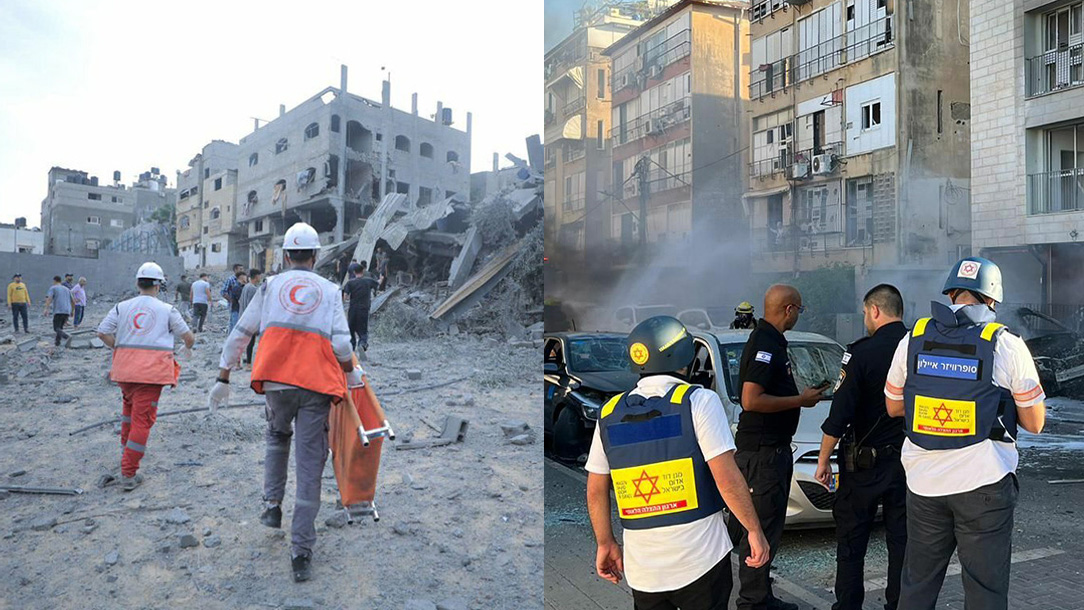 Find out what is happening in Israel and the Occupied Palestinian Territory and why we have launched our crisis appeal.