Morocco earthquake: humanitarian needs remain high as people begin to rebuild their lives
One month on from a powerful earthquake which struck the Atlas Mountains and Marrakesh in Morocco, and humanitarian needs remain great. Red Cross Red Crescent teams are on the ground.
DONATE TO THE MOROCCO EARTHQUAKE APPEAL
Last updated 6 October 2023
6.8 magnitude earthquake struck at 11pm local time on 8 September
As winter approaches there's an urgent need for warm shelter
Many people are experiencing psychological distress
3,000 killed and 6,600,000 people affected
One month on from the devastating 6.8 magnitude earthquake, which struck Morocco's High Atlas Mountains 70 kilometres from Marrakesh, and humanitarian needs remain critical.
According to the Moroccan government, the disaster has claimed over 3,000 lives and left thousands injured. While aid has reached more isolated regions, there is an urgent need to scale up shelter and sanitation efforts.
Many people have been left with nothing. The earthquake has left thousands of families exposed to harsh conditions. As winter approaches, the International Federation of Red Cross and Red Crescent Societies (IFRC) has highlighted an urgent need for warm shelter as many people have lost their homes.
Morocco earthquake: what happened?
The earthquake hit just after 11pm local time as many slept. Buildings collapsed and some villages near the epicentre were almost completely destroyed, including Tafeghaghte, 37 miles from Marrakesh.
Moroccan Red Crescent teams supported search and rescue operations and provided emergency medical care and psychosocial support.
The British Red Cross launched an appeal to support humanitarian needs in the area.
Where else in Morocco did the earthquake hit?
Violent tremors also sent people running from buildings in Marrakesh, and tremors were felt in coastal cities of Rabat, Casablanca, Agadir and Essaouira. The historic Medina in Marrakesh was impacted.
Damage near the epicentre was widespread. Search and rescue teams reached hard-hit areas in the isolated High Atlas Mountains. The Moroccan Red Crescent helped deliver shelter, water, food, blood donations and medical kits.
Hospitals in Marrakesh filled up as people were brought in from the mountains. Nearly 2,500 people were severely injured, most of them critical.
Several violent aftershocks struck the region, hampering relief efforts. People were forced to sleep outside, as buildings were too unsafe to re-enter.
What happened on the ground in Morocco?
The earthquake caused destruction across a wide area of Morocco, including the city of Marrakesh, where building collapses resulted in many casualties.
The disaster also affected communities in more remote mountain areas. There were considerable logistical challenges to reach people in these places.
Makeshift tents were set up as many slept outside. The lack of shelter led to overcrowding and people sleeping in the open air, exposing them to safety and security risks.
Helicopters delivered food and water to hard-to-reach communities.
Structural damage affected many areas: buildings collapsed or were significantly damaged. People left their villages and travelled to urban areas in search of shelter and humanitarian assistance. 
How has the Red Cross and Red Crescent Movement supported people in Morocco?
As well as providing first aid and psychosocial support, Red Crescent teams also evacuated people from damaged buildings and provided dignified burial management.
Teams operated in all affected regions:
In Taroudant, Marrakesh, Chichawa and Al Haouz, hundreds of Moroccan Red Crescent volunteers were mobilised.
The UK deployed 60 search and rescue specialists, along with four dogs and a medical team
Al Haouz province alone has an estimated affected population of 83,000 people. In this province, over 500 volunteers have been deployed.
Medical caravans organised by Moroccan Red Crescent teams reached the most remote villages, providing medical and psychosocial support, as well as medication.
Moroccan Red Crescent volunteers participated in blood donation drives.
The wider Red Cross Red Crescent Movement also supported.
Several Red Cross societies launched appeals, including the German, French, Spanish, Canadian and British Red Cross societies.
Was there a DEC appeal for the Morocco earthquake?
No, there wasn't a DEC appeal in response to the earthquake in Morocco.
How can I help support people affected by the earthquake in Morocco?
The best way to help support people in Morocco is by donating to our appeal. Our expert, highly trained teams are currently working in the area and are best placed to help in dangerous conditions.
Funds from the appeal will help the relief effort and support those who have lost loved ones and, in many cases, have been left with nothing.
The money will help ongoing relief, as well as longer-term aid for those affected.
Donating clothes and other items
While it is very generous to make clothing donations or donate other items, in most cases they do not help those affected in an emergency. Find out more about what donations we accept and why in an emergency a donation to our appeal is the quickest way to help.
Is it safe to travel to Morocco at the moment?
Marrakesh and the Atlas Mountains are popular holiday destinations with British tourists.
The Foreign Office has advised tourists to contact their tour operators and airlines to confirm arrangements, in case the earthquake has caused any disruption
When was Morocco's last earthquake?
At just 11 miles deep, this latest earthquake has become the deadliest earthquake to hit the country since 2004, when the Al Hoceima quake killed more than 600 and left up to 15,000 homeless.
The head of the National Institute of Geophysics in Morocco said that the 8 September earthquake was the strongest in a century.
While Morocco is not on a tectonic plate, it's close to a complex web of active faults that run through the High Atlas mountain range.
Related stories
Donate to the Morocco Earthquake Appeal
Humanitarian needs remain critical in Morocco. Please help us support affected communities.
Donate now
You may also be interested in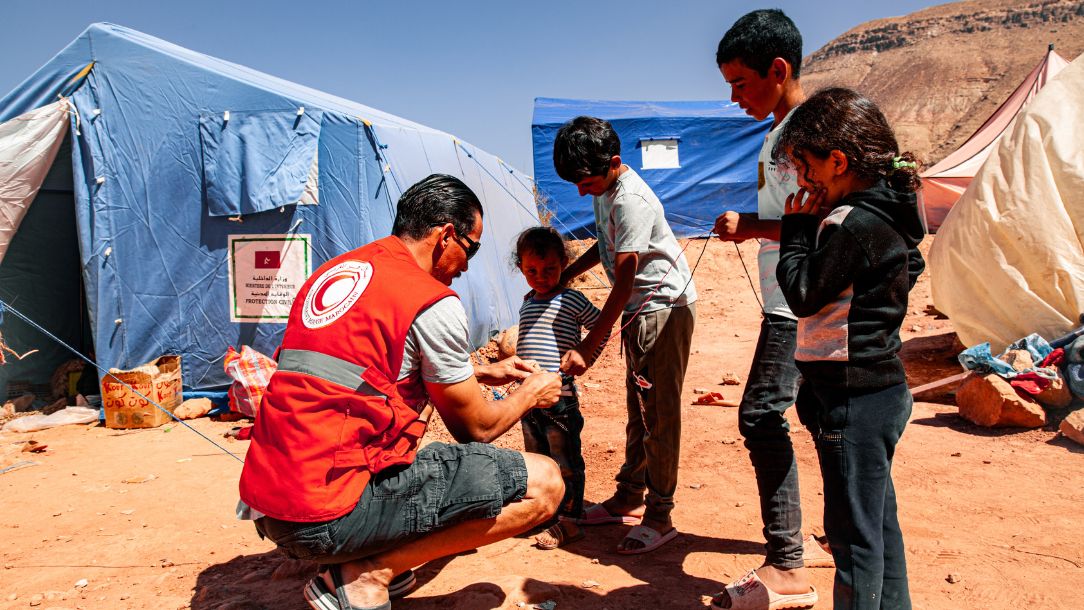 A month on from the devastating 6.8 magnitude earthquake, which struck the High Atlas Mountains and Marrakesh, and communities are starting the long road to recovery.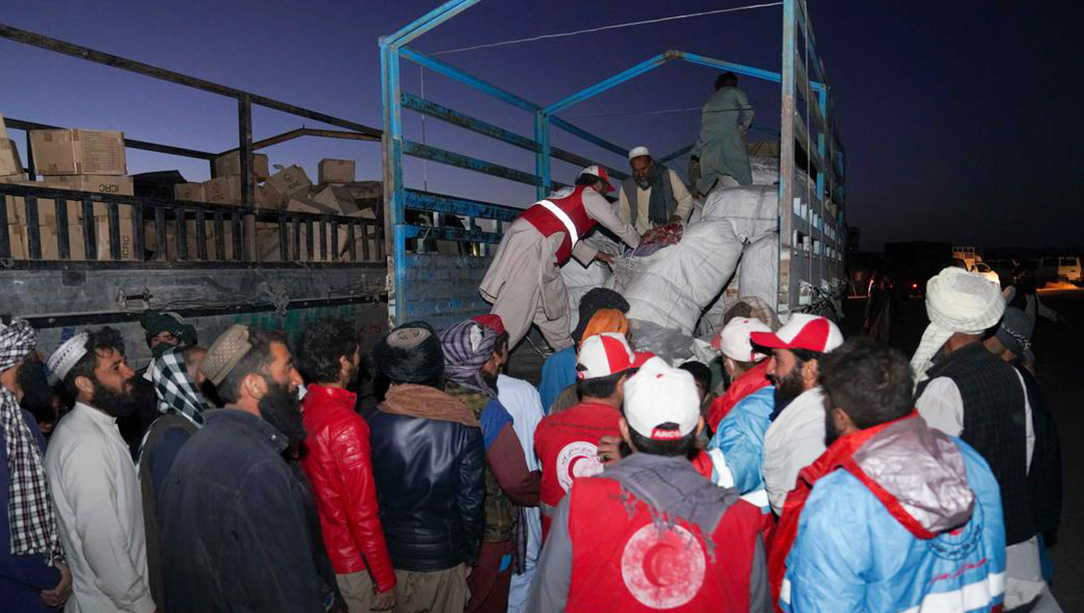 A deadly earthquake has killed more than 2,000 people in Herat, Afghanistan and left many families homeless.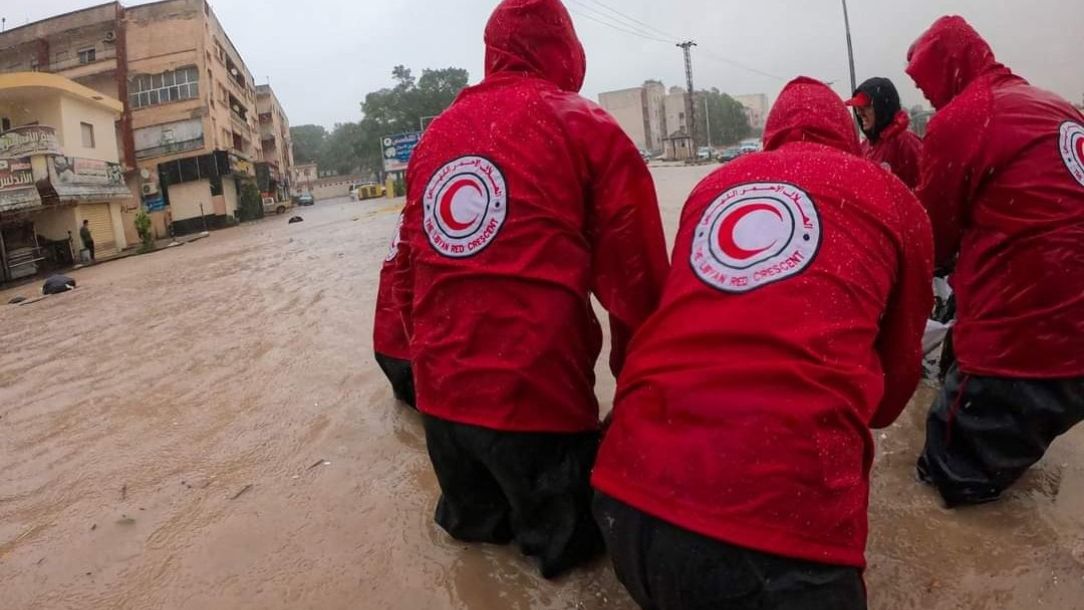 Floods in Libya have left thousands of people dead and more missing. Find out more about the devastating flooding and how the Red Cross is helping.