"Nothing is as painful as being separated from your family"
How one father of three was reunited with his family after three long years apart   
Last updated 25 April 2023
These days, we take being in contact with our loved ones for granted.
After all, when their voices are available at the press of a button, why bother memorising phone numbers at all?
It was a lesson Jan* learnt the hard way when he lost his mobile phone and found he had no way of contacting his wife.
"We joke, because I didn't have her number saved up here," smiles Jan, pointing at his head. "That became a very big problem for me."
In Jan's defence, the events leading up to the loss of his mobile phone are the stuff of nightmares.
I NARROWLY ESCAPED BEING KILLED BY A SECRET AGENT.
A married father of three daughters, his life was turned upside down when he found himself threatened by authorities in his home country.
"I narrowly escaped being killed by a secret agent," says Jan. "I was in my office when I got a tip off from a friend."
Jan was not a criminal or a member of a rebel group. He was simply a lawyer campaigning for his country's French laws to be translated into English for the Anglophone minority.
"There were widespread protests where people came in their millions," says Jan. "So many people were killed, shot from the air. The whole thing became uncontrollable, and the situation was no longer under the influence of lawyers."
Trekking through rivers and forests in search of safety
The authorities had caught up with Jan before, detaining him, torturing him, and freezing his bank account. And this was before he had even been arrested. He knew he needed to leave the country.
"If they can't get to you, they will arrest your husband or wife, forcing them to produce you," explains Jan. "They were coming to the house every day to ask if [my wife] had got in touch with me. Every day harassing her, intimidating her, threatening her. She wasn't lying when she said she didn't know where I had gone because when I got wind that they were coming for me, I left without a word."
Jan fled to Nigeria – he lost his phone while trekking for days through forests and rivers – and found friends he had met while studying law. Those friends helped to pay for his flight to the UK, where he had a visa. But his next challenge was to be reunited with his family.
Finding each other on Facebook
"My wife has never liked Facebook, but after I escaped she set up a profile," says Jan. "When I arrived in the UK I saw her picture on Facebook and thought 'Wow, am I dreaming?' I sent her a message and after some time she got back to me saying 'Is that you? Are you really alive?'"
Jan's wife had also relocated to Nigeria by his point, after several days of harassment at home. She took the couple's two young daughters, and Jan's elder daughter, who was 17 at the time.
In the meantime, Jan struggled to provide for his family while living so far away.
IS THAT YOU? ARE YOU REALLY ALIVE?
"I was a lawyer from a good family, and I came here without a dime," says Jan. "I wouldn't eat, especially if I called and my wife told me one of the children was sick. The children kept asking her 'Why has daddy abandoned us?' When your own child that you love so much gets it in his or her head that you have abandoned them, it is the worst feeling in the world."
Jan tried to reassure them that they would be reunited at soon, and that he was working round the clock to find a way to do so. He told his story to everyone he met, hoping someone would know what to do.
Eventually, someone suggested he contact the British Red Cross.
British Red Cross's family reunion services
"I was confused because I was talking about immigration law and I thought the Red Cross simply gave out medication and treatment when there was a conflict," says Jan.
After doing some research, he found that the Red Cross could indeed help him. The British Red Cross provides a range of services that offer support to refugee families, including the family reunion support project, which aims to deliver free direct family reunion legal advice and representation to refugee families, helping them to reunite and restore links with loved ones.
"I sent an email and waited for someone to contact me," says Jan. "Someone eventually replied, it was Giulia. She wanted to listen to my story and from there the process went on. I kept expecting to hear how much I would have to pay for the service. I had no idea the Red Cross wouldn't charge."
Giulia, a family reunion project officer, got to work. Months later, Jan received the news he'd been waiting three long years to hear: his family were on their way to the UK.
"My family came over on 30th April 2021," says Jan. "When I finally saw them, it was like a very big weight on my head was lifted. The British Red Cross really did give me a rebirth because I was like a dead man."
The family's reunion had been a long time coming, made even more difficult when Jan's eldest daughter was held up at the airport, even though she had a visa. When the delay caused his family to miss their flight, the Red Cross's travel assistance team quickly intervened and rebooked the family's flights.
"I stood staring at the gate constantly until I saw them," remembers Jan. "I saw the little girls first - I just wanted to jump over the barrier to get them. When I finally had them in my arms, I said thank you, thank you, thank you."
The Red Cross liaised with the council to provide Jan's family with temporary accommodation and later helped him access permanent housing.
Reunited, settled, and thriving
Jan's wife is now studying at college and working in social care, and their children are thriving.
"The girls are doing so well, they come home from school with badges," he says of his two youngest. "[My eldest daughter] has been going through interviews with different universities to study mental health nursing."
Meanwhile, Jan has now become a volunteer with the British Red Cross and can draw on his own experiences of being separated from his family as he helps people in similar situations.
"I know what it means to be without your family, and I don't think there is anything as painful as that," says Jan. "When I look at the situation in Afghanistan, I just imagine hearing gunshots, where the mother goes in one direction, the father goes in another direction, and the little kids go in another. Nothing is as painful as being separated from your family."
*Jan's name has been changed
Read more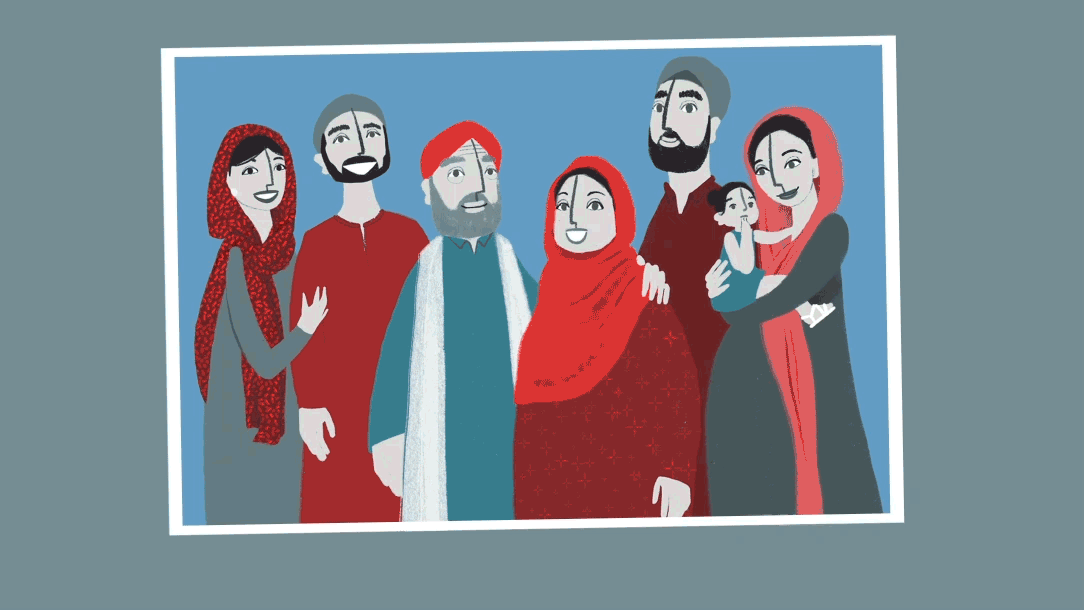 Faridun's family's search for safety kept them apart for four years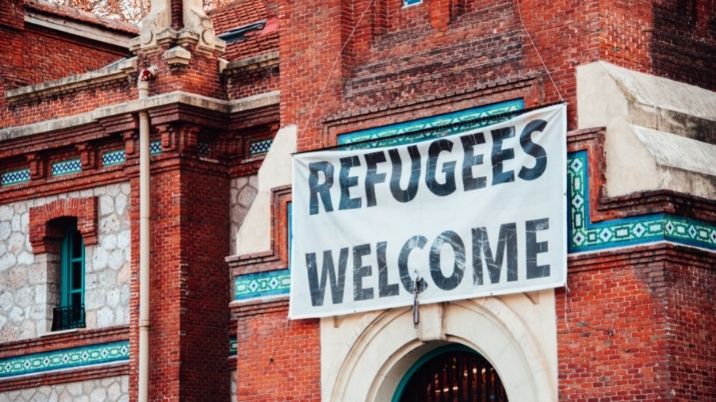 There's never been a better time to stand by refugees. Sign our pledge to show that #everyrefugeematters.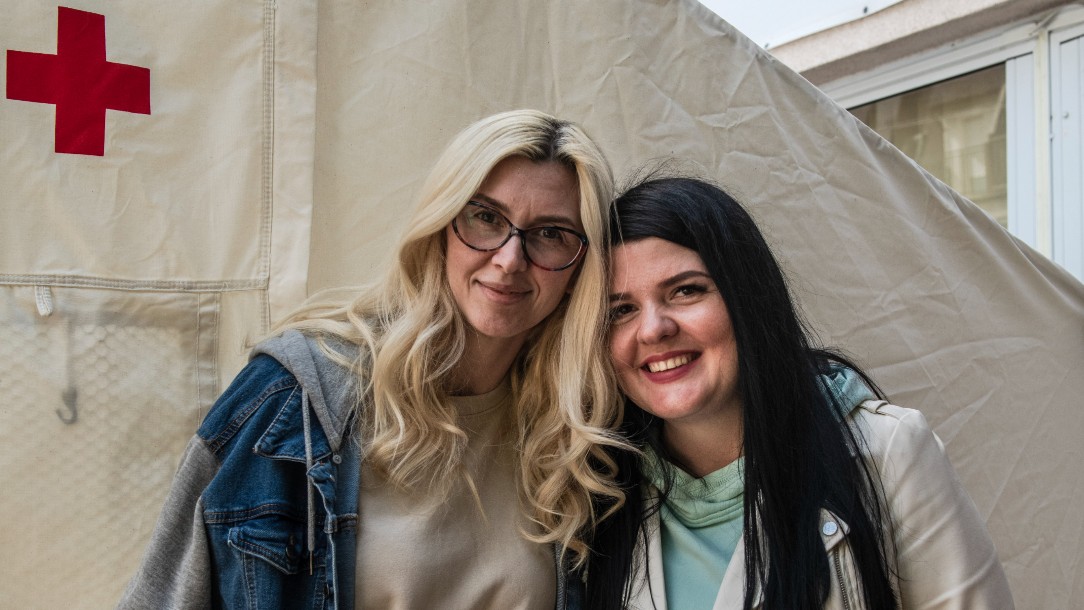 How the Polish Red Cross is supporting Ukrainian people like Olena, Jana and Anna with cash assistance
Every Refugee Matters
We believe that every refugee matters - wherever they're from. Refugees have experienced the worst challenges in life – but together, we can show the very best of humankind. We're calling on you stand with us today.
SIGN THE PLEDGE