Supporting women and girls in Kassala affected by trafficking, and sexual and gender-based violence
Our programme, led by women, is supporting refugee women and girls in Eastern Sudan
Last updated 20 April 2023
Sudan is the third-largest country in Africa, with a population that in 2018 was estimated to be around 43 million people.
In April 2023, clashes broke out in the capital of Khartoum. Currently, over 100 people are reported to have died, while a further 1,100 have been injured.

The Sudanese Red Crescent is leading the humanitarian and relief response in Khartoum, with 14 staff and 254 trained volunteers currently deployed to assist in search and rescue operations, evacuations, and first aid activities across seven areas considered to be high risk.

Across the country, 18 branches of the Sudanese Red Crescent are rolling out operations, with between 50 and 100 volunteers preparing to deploy.
Sudan is a destination for refugees and migrants, including many people moving from East Africa. For many on the move, Kassala state, in Eastern Sudan, is the first place they reach. Over the past decade, thousands of migrants and refugees – women, men and children among them – have travelled through Sudan on the migratory route.

Many are unaccompanied children and young people who have been separated from loved ones.

Sadly, women and girls on this long and dangerous journey are some of the most vulnerable.
The British Red Cross has had a programme partnership with the Danish Red Cross in Sudan since 2018. The aim of the partnership is to support the most vulnerable women and girls at entry points and refugee camps.
We are keeping close contact with our colleagues at the Sudanese Red Crescent and the Danish Red Cross, to monitor and assess the situation as it unfolds.

A long and dangerous journey
In Eastern Sudan, many people on the move have been abducted, a means often used by traffickers. Tragically, people who are trafficked can be subjected to torture, with women and girls often experiencing extreme forms of sexual violence.

In fact, according to the United Nations High Commissioner for Refugees, 67 per cent of identified trafficking cases of women and girls in Kassala are survivors of sexual violence.

Forced and early marriage, early pregnancy and female genital mutilation (FGM) are issues that affect women in Sudan and are also prevalent among the refugee and migrant population. It is reported that 87 per cent of women and girls in Sudan have endured some form of FGM.
SIXTY-SEVEN PER CENT OF IDENTIFIED TRAFFICKING CASES OF WOMEN AND GIRLS IN KASSALA ARE SURVIVORS OF SEXUAL VIOLENCE.

In Kassala, child marriage is the highest in the country, with UNICEF reporting that 18.6 per cent of girls are married before the age of 15, and 45.1 per cent before the age of 18.
A programme led by women for women
Our programme, which is led by women for women, was made possible thanks to funds raised by players of People's Postcode Lottery, and is designed to support these women and girls.
The British Red Cross, along with the Danish Red Cross, Sudanese Red Crescent and Ahfad Trauma Centre (part of Ahfad University for Women in Sudan) supports the programme, which helps those who have been affected by trafficking and sexual and gender-based violence, to regain their sense of wellbeing, dignity and safety.

Here, Sudanese Red Crescent volunteers provide support to refugees in reception centres on the border, and in camps where refugees live.


The first step towards recovery
Often, children arrive at the camps alone, in distress, and without appropriate clothing. The staff and volunteers of the Sudanese Red Crescent provide child-friendly spaces and safe places for women in the reception centres, where our teams can identify women, children and girls who have survived sexual and gender-based violence or trafficking and can safely refer them to health facilities, family tracing, and psychosocial counselling and to safe accommodation.
The volunteers also provide vitally important things like 'dignity kits' catering to the needs of women and girls.

These kits include items like menstrual pads, bath soap, pairs of underwear, detergent powder, toothpaste, a toothbrush, a comb, all provided inside a backpack, or an easy-to-carry bucket. It is easy to take for granted these simple, everyday items, but for women and girls who might have gone for days or weeks without them, they can be a lifeline on their first step to recovery.
VOLUNTEERS PROVIDE 'DIGNITY KITS', CATERING TO THE NEEDS OF WOMEN AND GIRLS.
There is also a safe house which, along with providing temporary accommodation to survivors, also gives them a place to recuperate and heal from their trauma.

Here the women and girls can access mental health services from female psychologists from the specialist Ahfad Trauma Centre, legal assistance and recreational activities and skill-building sessions run by the Sudanese Red Crescent. Hairdressing and make-up training are regularly offered as women report feeling more confident after developing these skills.

During the Covid-19 pandemic, residents of the safe house have been making face masks and hand sanitiser for refugees in the camps and reception centres, as their way of contributing to the response to the pandemic.
Breaking down stigma
As well as supporting survivors themselves, Sudanese Red Crescent volunteers will be working with local communities to raise awareness of trafficking and violence against women so that people can spot the signs and support someone in need. In doing so they are helping to break down the stigma around them, putting these issues firmly on their local community's agenda.

For the women and girls who have survived so much already, Kassala is just one stop for them on a long road in this country – but it's an important one, and one that with continued support could be the beginning of a more hopeful future.
Read more on our work overseas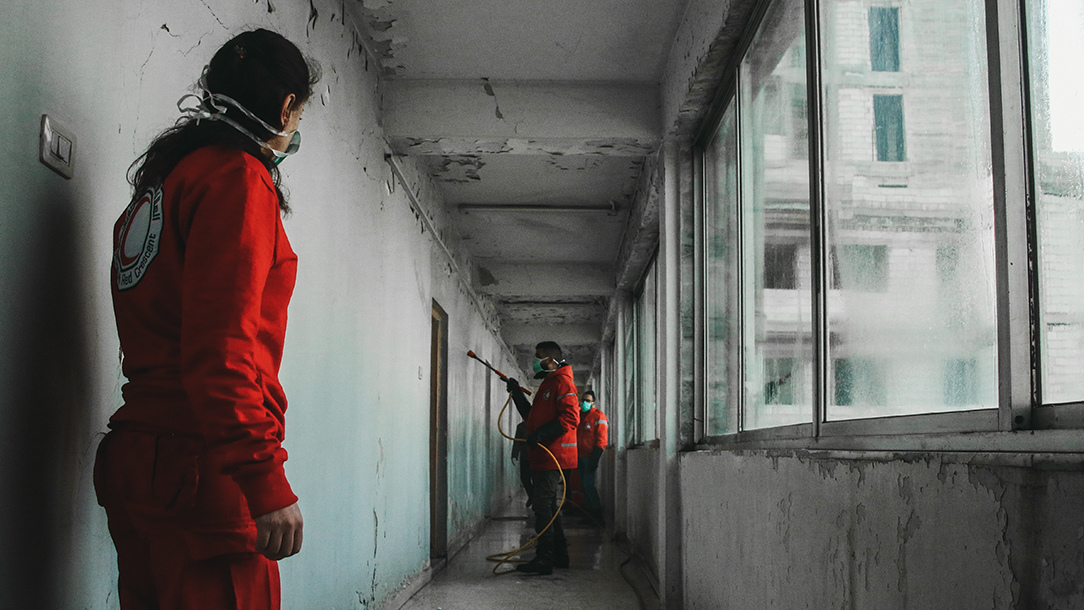 The pandemic could take an even bigger toll on conflict-affected countries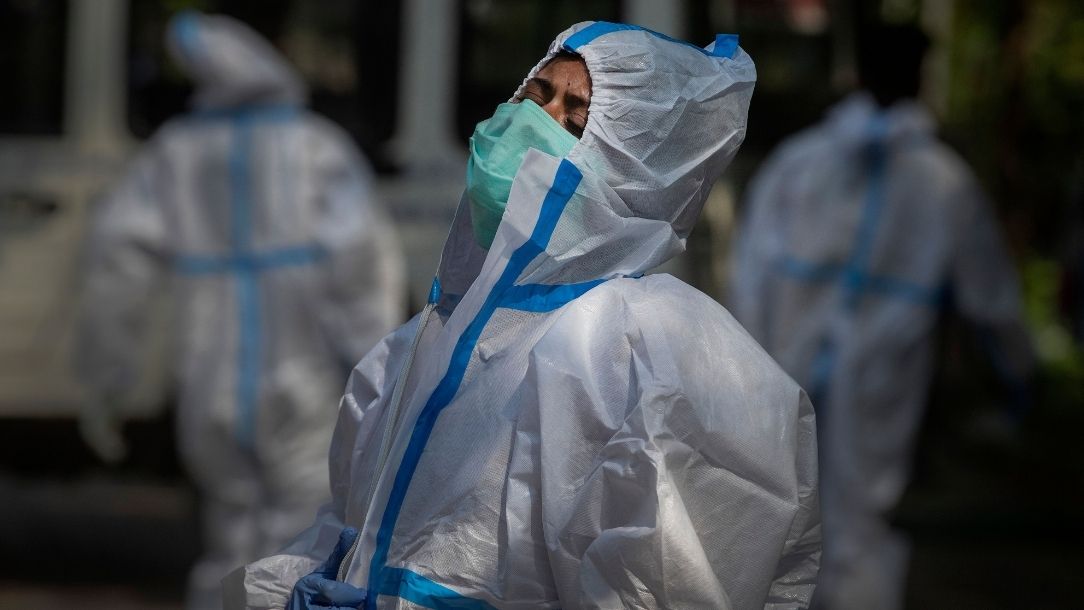 More than 200,000 people have now died from Covid in India and the situation is worsening. Find out what's happening.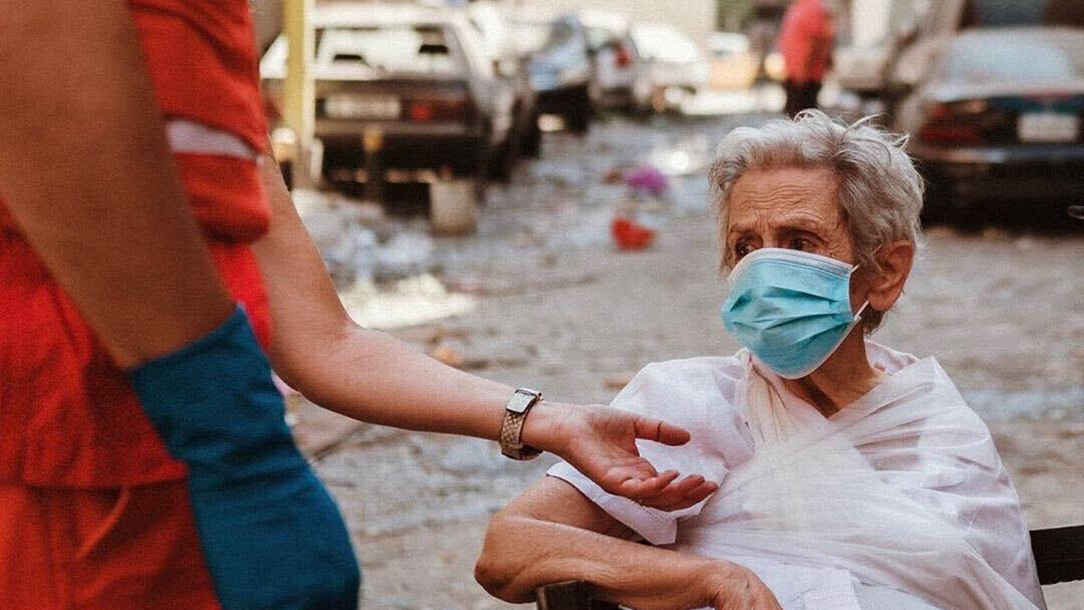 British Red Cross volunteer Tala, who is from Lebanon, talks about the moment she learned of the explosion in Beirut