Supporting people affected by drought and hunger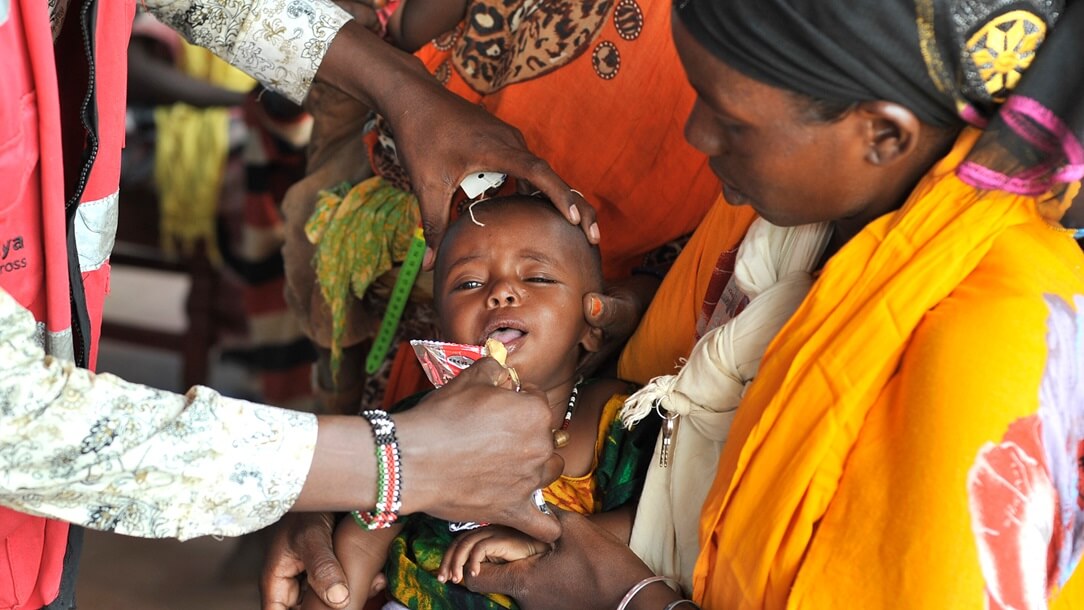 East Africa has been facing of one of the worst droughts in living memory. Now, it also faces the threats of locust and flooding, as well as COVID-19.
In large parts of Kenya, Somalia, South Sudan and Ethiopia, there has been much less rain than needed for several years. Water is scarce, pastures have dried up and livestock has died.
A new desert locust wave is threatening crops in Kenya, Somalia and Ethiopia. Coronavirus lockdown restrictions will make the loss of livelihoods worse and reduce available food in markets.
In Somalia and South Sudan, ongoing conflict has forced millions of people to flee their homes. Often, they can't grow crops, and markets and businesses close, adding to their poverty.
This combination of drought and conflict has caused terrible hunger. Women and children are suffering the most. The Red Cross is providing food, health care and water to hundreds of thousands of people.
How we're helping with coronavirus in Sudan Sudan and Somalia
In South Sudan, Red Cross volunteers have already reached 200,000 people with crucial information about how to stay health during coronavirus. Volunteers are also distributing soap and buckets for handwashing. The International Committee of the Red Cross (ICRC) is putting infection control measures in place in hospitals and medical centres, and training staff in how to keep themselves safe.
In Somalia, people who have had to flee their homes because of climate shocks and violence often live shoulder to shoulder with other in large camps. This makes measures like hand washing even more important, and the ICRC is working with the Somali Red Crescent to equip health care workers and facilities. They are working to curb the spread of coronavirus.
Floods in Sudan
Serious floods that started in July 2020 have contaminated clean water supplies in Sudan. The British Red Cross and our partner Red Cross and Red Crescent organisations are supporting the Sudanese Red Crescent to help up to 200,000 people. This includes providing clean water and hygienic toilets to help stop the spread of infection.