"This is a good opportunity for us to let the world know what a woman can do"
Last updated 26 June 2022
Safaa, Razan and Fadua work with women and girls affected by trafficking and sexual and gender-based violence in Kassala, Eastern Sudan. Here, they discuss what their work means to them

Sudan is a destination for refugees and migrants including many people moving from East Africa. For many on the move, Kassala state, in Eastern Sudan, is the first place they reach.

Sadly, women and girls on this long and dangerous journey are some of the most vulnerable, facing some of the worst situations imaginable. You can read more on the situation in Kassala here.

As can be the case the world over, sensitive issues affecting women are not spoken about publicly.

But in Sudan, our women-led teams are stepping forward to help put issues like trafficking and violence against women and girls firmly on the local community's agenda.

Our programme, made possible thanks to support from funds raised by players of People's Postcode Lottery, is also helping women and girls to recover from traumatic experiences and move forward with their lives.

We spoke to three women – Safaa, Razan, and Fadua – who are working on the project.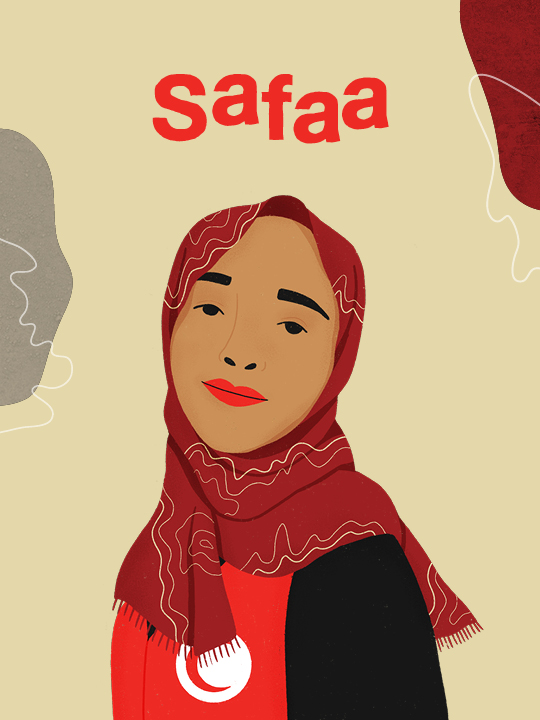 Safaa
Safaa is a project coordinator and manager of a safe house in Eastern Sudan run by the Sudanese Red Crescent. It's a place where women and girls who have experienced trafficking and sexual and gender-based violence can take their first steps on the road to healing from the traumas they have faced.

"Working in the safe house, and working with women who are survivors of trafficking and sexual and gender-based violence is a big challenge. This is a floor and a place where their challenges will be solved. Let's call it a women's connection project.
Here in my culture, women are suffering. Women do everything and don't have the right to talk a lot. Men are the leaders of the house, in every home. But I think now the floor is very open. This project advocates for our rights as women. You see all the time in Sudan, a lot of awareness and advocacy, people that are talking a lot about the rights of women. It makes me very happy.
"I have a lot of satisfaction in my work. You see a young woman, even a child who is 14 or 15, who has been raped, and when she's admitted into the safe house, her life is totally changing. She starts thinking positively, she participates in all the activities and she supports other women [or] girls.
We know there are a lot of women suffering. Before, the project was small, but now it covers a very big area. This makes it possible for us to support a lot of women in changing their lives.
The thing [that] makes these women and girls trust us is giving them the space to be decision makers. Even when we paint the house, they participate in selecting the colour of the house. When we show them the positive side - we love them, we trust them, [treat] them like human beings, we love them like family - this helps make a big change in their life."
Razan
Razan joined the Sudanese Red Crescent as a volunteer in 2009, before going on to work in logistics in a partnership programme with the German Red Cross. She is now a project officer with the Global Challenge Fund.
"The women here are facing many challenges, starting from the way they came to Sudan. Maybe they have been raped or trafficked. Even if they came without those issues, they will be very traumatised because the way [journey] is very hard. They are suffering from when they left their home until [they] come to Sudan.
We were feeling we need to support these women and we are very happy to get this chance in this new project with People's Postcode Lottery. We are really happy to concentrate on those women and girls that are the most vulnerable.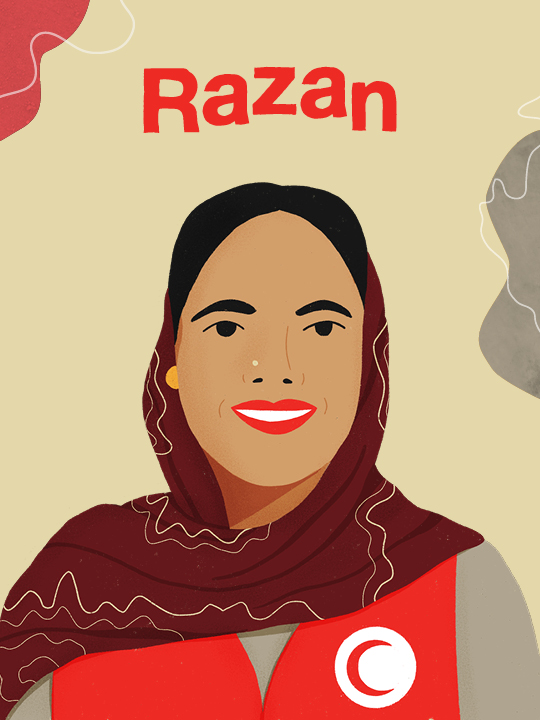 "I'm very happy because we put [in] counselling treatment for these women, from the beginning when they come to the reception point. The counselling room is nice and comfortable for them. If they feel comfortable, they can talk more with the psychologist. It's become more confidential, more private.
We have opportunities to help women and be the reason for them to be better. Personally, I'm a woman and a girl, and it's normal to feel I want to help them [other women]. If I want to stay safe, I need other women to be safe. What I give to myself, I need also to [give to] other women.
WE HAVE OPPORTUNITIES TO HELP WOMEN AND BE THE REASON FOR THEM TO BE BETTER.
I think it's really important for us to share all our experiences, to share all our stories, for the good [of] women in the world. I think it's very important to be part of this international day. It is a good opportunity for us to share with other women our experiences - to let the world know what a woman can do."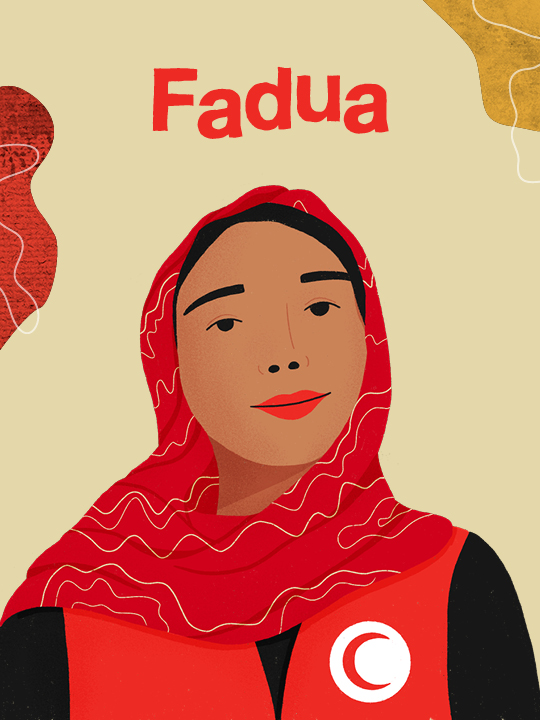 Fadua 
Fadua is a field officer with the Sudanese Red Crescent, supporting women and girls at the Wad Sharife refugee camp. Her role involves everything from distributing clothes to meeting survivors of trafficking and gender-based violence, and referring them to the safe house.
"Most of the women at Wad Sharife are vulnerable. They need a lot of time to support them. Communication is easier from woman to woman. When some women come to the community services office, when they get a man, they cannot talk. They cannot say what they want to do or what they want to ask them until this man [has] left the office.
[They say] 'I want to share my story with another woman. Maybe I will not be ashamed because she's a woman like me'. They say 'if there is no Fadua, no woman, I will leave the office.' It's very important to be a woman.
"Also I'm very excited [about the project] because I will work closer to children - that's a favourite for me. In this programme, we have a child-friendly space in the reception centre, where I'll be [working] very closely with them. Before there was no activity, especially for the children. In this project, it will be a good opportunity for me to make activities for them.
At the end of the day I'm feeling very proud about my work. When we provide the service and we reach more people I'll be very happy."
Learn more about our work overseas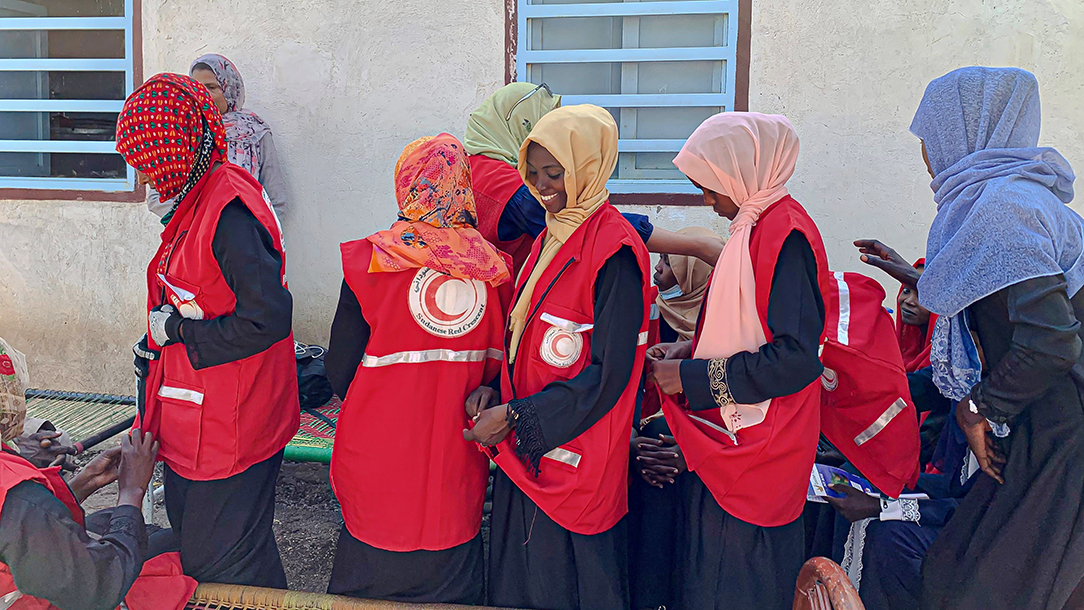 Over the past decade, thousands of migrants and refugees have travelled through Sudan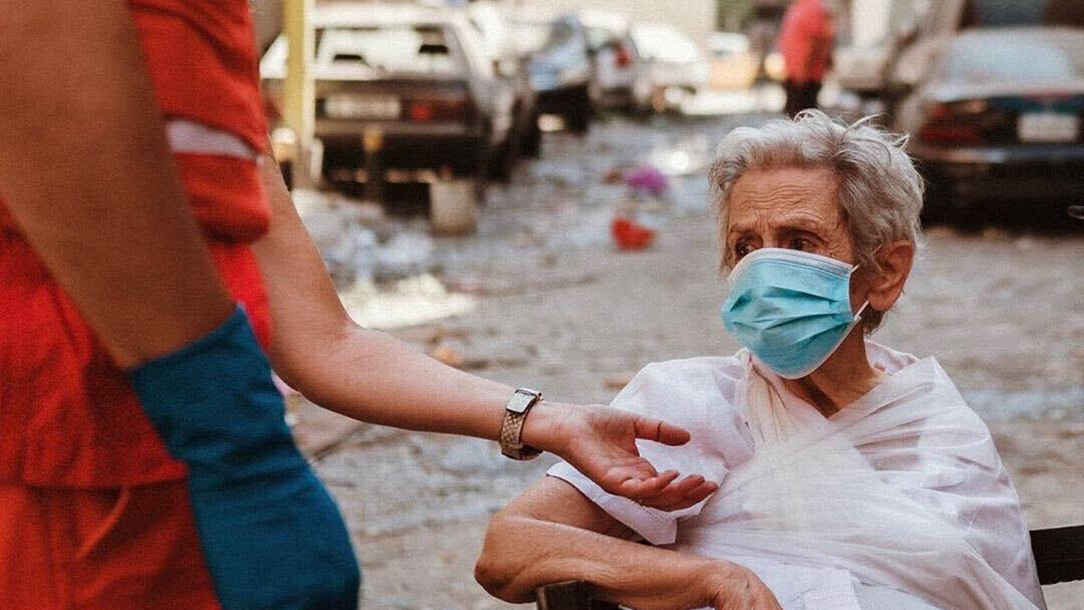 British Red Cross volunteer Tala, who is from Lebanon, talks about the moment she learned of the explosion in Beirut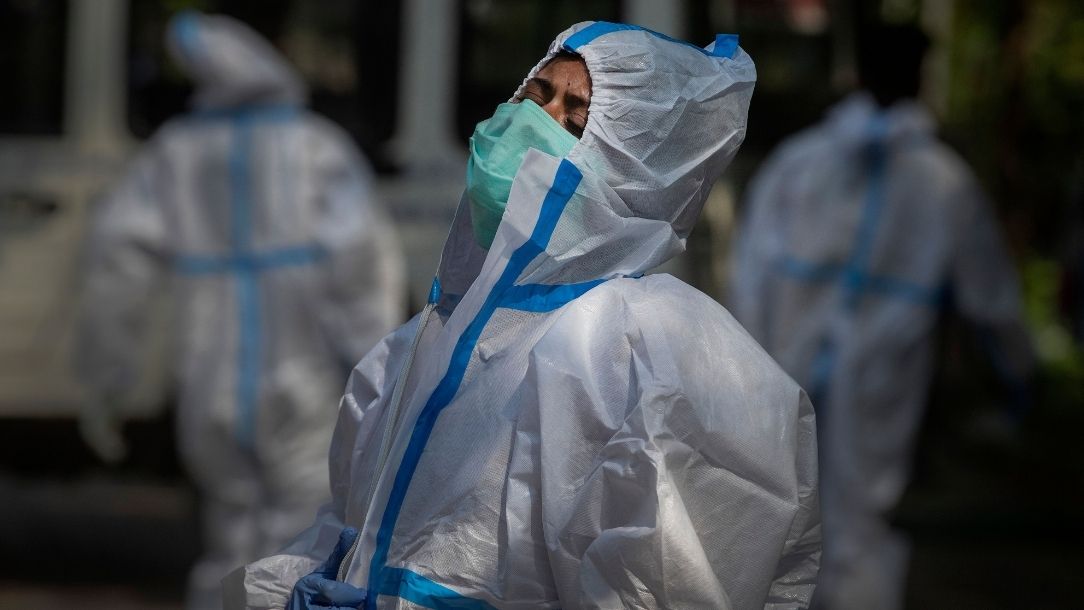 More than 200,000 people have now died from Covid in India and the situation is worsening. Find out what's happening.
Every refugee matters to us
We work with refugees and people seeking asylum to help them feel safe, live with dignity and build a new life. If, like us, you believe that every refugee matters, get involved by donating below.
Donate