rED cROSS Free EDUCATION: lEARNing materials
Education resources and workshops to build skills, confidence and empathy
British Red Cross offers free educational support for teachers, adults, children and young people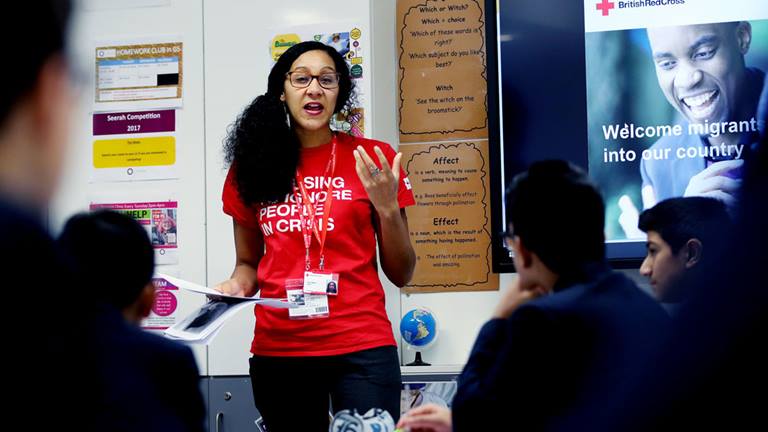 The British Red Cross' qualified education team put together these free resources for children, young people and adults. Our aim is to improve the resilience of individuals and communities across the UK, so they can better cope with crisis.
Our themes include:
first aid
refugees and migration
international humanitarian law and conflict
wellbeing and kindness
humanitarianism
educator development
Teaching resources and workshops
Free education resources by theme
Sign up for updates on our adult learning resources
Find out more about British Red Cross free learning resources and workshops for adults (+19). Sign up and receive updates on topics such as first aid, wellbeing and how to help people in your community.
Get in touch
If you would like to speak to our education and learning support centre, you can get in touch via e-mail or call us on 0344 412 2734.
You might also want to...