Institutional funding partners
The incredible support we receive from government aid agencies and institutional donors allows us to help vulnerable people in the UK and abroad.
Why do institutional funding partners give to the British Red Cross?
By partnering with us, institutions can achieve their strategic goals in key areas, such as the cost of living crisis, refugee support, and UK and international crisis response.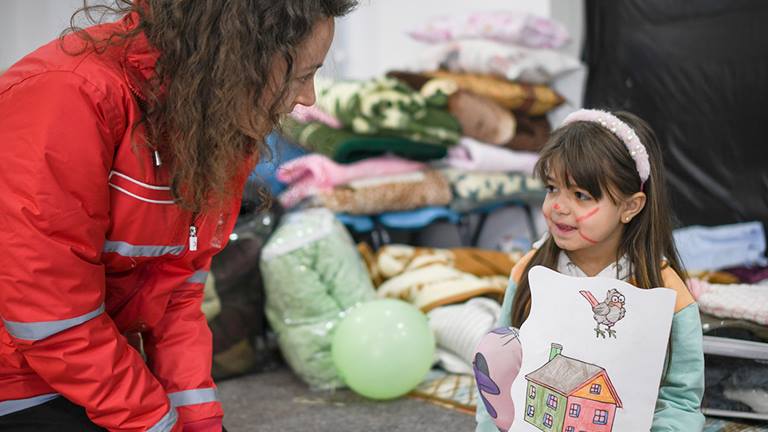 How do institutional donations help our work?
The funding we receive from institutions means we're able to help people in crisis right now and be ready for the next emergency. This support is vital to our work.
If your institution would like to find out more, please get in touch:
Donations from institutions help us:
Our institutional funding partners
Thank you to our incredible institutional partners for helping us reach people in crisis around the world and in the UK.
Department for Culture, Media and Sport
Department for Levelling up, Housing and Communities
Department of Foreign Affairs and Trade (DFAT)
Foreign, Commonwealth and Development Office
Glasgow Communities Fund
Guernsey Overseas Aid & Development Commission
Home Office
Isle Of Man International Development Committee
The Scottish Government
National Lottery Community Fund
The Northern Ireland Executive Office – Racial Equality Unit
The Welsh Government
Ulster Garden Villages Ltd.
United States Agency for International Development (USAID)