Our expenditure explained
How we spent the money we received
This chart shows our spending in 2019, which was £247.1 million.
Our support costs were nine per cent and included overheads such as finance, human resources, IT, central management and governance.
This spending is essential to make sure our organisation runs efficiently and allows us to help as many people in crisis as possible.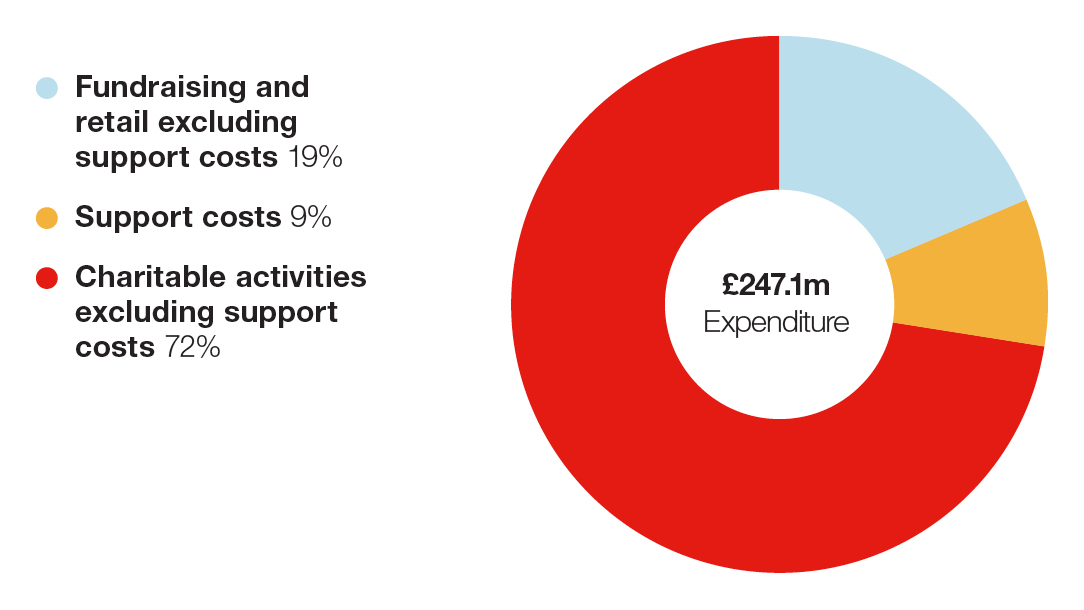 Our charitable activities
We spent £197.5 million on our charitable activities in 2019.
In the UK, this was split into areas such as crisis response, first aid education, refugee support, and supporting people between home and hospital. The remaining funds were spent on providing help overseas.
We publish data on all our international grants on the International Aid Transparency Initiative (IATI) website. You can also read more about using IATI data.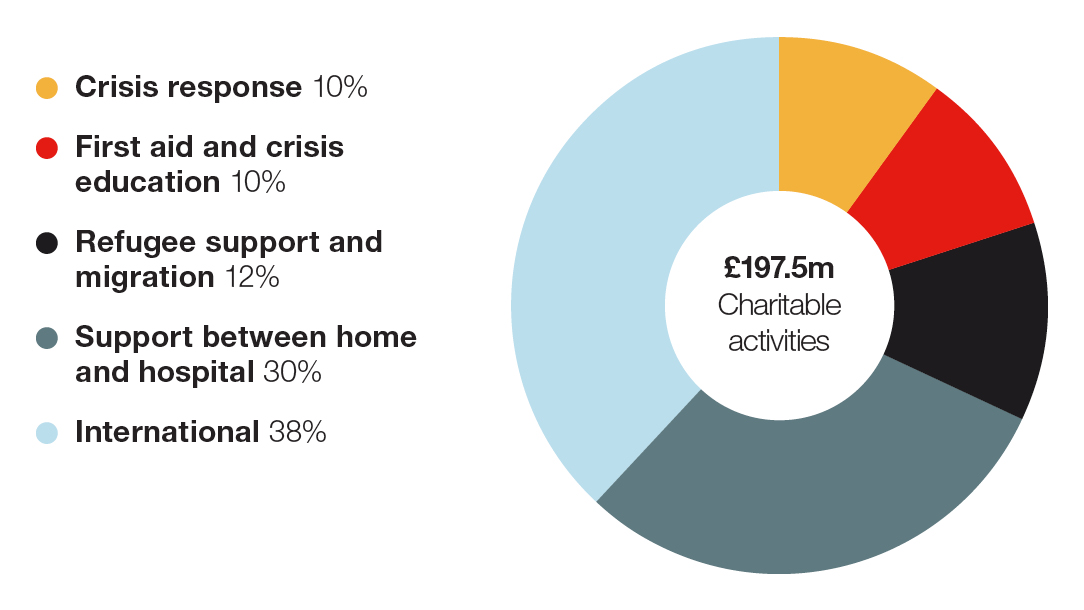 Want to find out more about how we spend the money we receive?
Please get in touch.
Call us:
Calls charged at your phone operator's UK landline rate