PRISM Project
Promoting reconciliation and integration through safe mediation (PRISM)
The PRISM project brought together people from different communities across post-conflict Northern Ireland.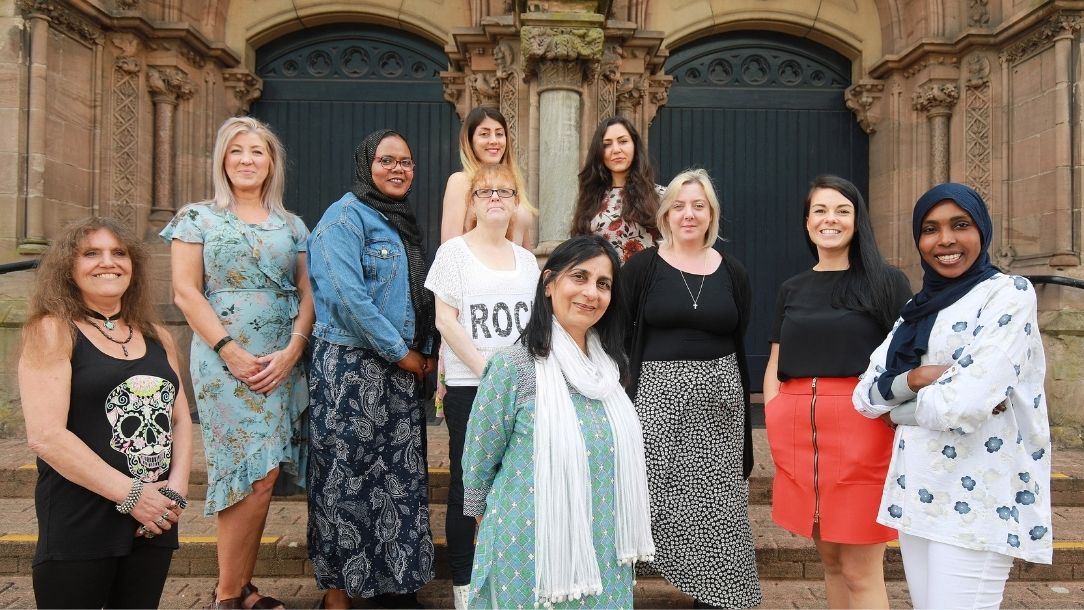 Connecting people and communities in Northern Ireland
Run by the British Red Cross, ArtsEkta, Corrymeela and the Irish Red Cross, the PRISM project helped celebrate diversity in post-conflict Northern Ireland.
The project, which ran from March 2018 to March 2021, brought together people from different cultural backgrounds to make connections with people from their own and other communities.
This included Protestant and Catholic communities in Northern Ireland as well as people from different ethnic origins.
The project reached out to people in north and west Belfast, south and east Belfast, Antrim, Craigavon, Derry/Londonderry, Dungannon and Newry.
Improved wellbeing
PRISM carried out workshops to understand the issues faced by these communities. Activities included arts and holistic therapies such as massage, sound healing, dance, flower arranging and basket making.
The aim was for participants to:
get to know new people and make friends from other communities
enjoy positive and fun times together
learn and understand more about their own and other communities
find out how to share their new experiences and ideas with others in their communities
feel more connection to the people they live with in Northern Ireland.
As a programme participant, I met people from all around the world. I enjoyed cultural sharing and learned a lot about other cultures while taking part in the range of exciting arts activities.

Due to the success of the programme,

I applied for a grant so that we could bring a similar initiative to Newry

.
Marie McShane, Newry Interchurches Forum
PRISM project: key findings
The project finished on 21 March 2021. A final report showed that overall, people from all sides wanted to engage with each other in a safe space. Other findings showed:
There are significant levels of loneliness and social isolation common to both host and new communities. Many struggle to find opportunities and activities to connect with others in a meaningful way

There are gaps in refugee integration support including barriers to seeking employment, public transport, health services and connecting with community support and activities. Language remains a barrier to integration for all communities
The need for more engagement work with Northern Ireland host communities to help them welcome and include newcomer communities
The programme also drew attention to the needs of migrant communities in Northern Ireland. There was a great deal of empathy displayed between traumatised communities.
The PRISM research report clearly shows how simple changes to the way newcomers are welcomed, perceived and supported in our local communities can help build positive and inclusive relationships which benefit all community members.
Sharon Sinclair, Red Cross NI Director