Find your perfect wedding dress, bridesmaids dresses, morning coat and more at our British Red Cross bridal charity shop.
Our specialist bridal shop in Edinburgh has a beautiful selection of wedding dresses, bridesmaids dresses, mother of the bride outfits and morning suits.
Some of our local charity shops may also have bridal wear for sale. And you can find a selection of vintage wedding dresses and accessories on our Asos marketplace.
Let us help you plan a beautiful, sustainable wedding and find a bargain. Every purchase will also support our work to help people in crisis.
Shop for wedding dresses and suits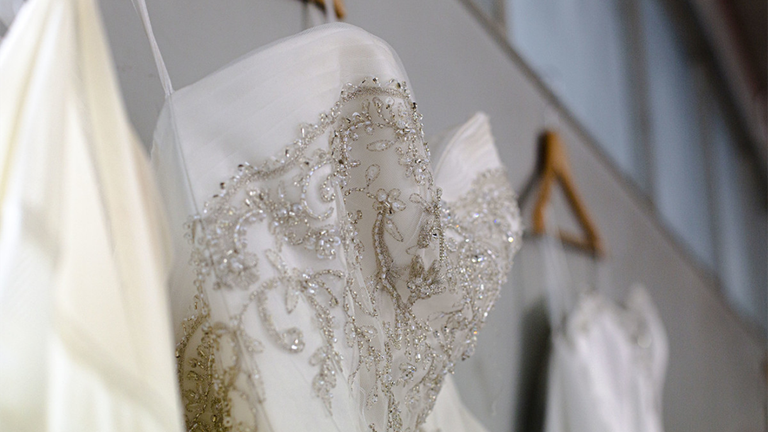 Shop for wedding dresses and suits
For the bride, we offer new and vintage wedding gowns. As well as bridesmaids' dresses and outfits for the mother of the bride or groom, we also sell veils, shoes, jewellery and accessories.

Men can find frock coats, morning suits, ties, cravats and cummerbunds for the groom, best man and ushers.

Please call ahead to arrange an appointment with our bridal specialists in Edinburgh.
If you can't get to this shop easily, some of our shops have a collection of formal wear. You can contact your local shop to see if they have anything in stock.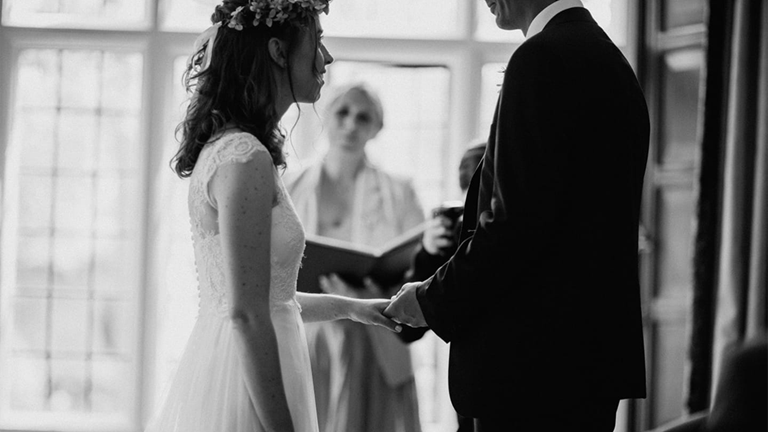 How a wedding dress dream came true for two brides - when Laura found her perfect dress at a Red Cross charity shop, she was amazed to see a sweet note from its former owner tucked inside. Now, that dress and others like it are waiting for new brides to make them their own.
Donate wedding dresses and suits
We'd love for your wedding dress to make another bride's perfect day. We also accept donations of wedding shoes and accessories including veils and jewellery. Men's wedding suits are very welcome as well.

Any of our charity shops can accept donations of wedding clothes, so please drop them off at our shops during opening hours. You can also call your local shop to see if we can collect your donation.

You can also make your gift worth 25% more to the Red Cross just by donating through Gift Aid.
Find out more about donating to British Red Cross charity shops.