Give that 'found it!' moment
Choose a British Red Cross gift card and give your favourite sustainable shopper those hanger-grabbing, joy-sparking moments.
eGift card
Just head to Amazon, select an amount (£5-£100), and the gift card will be emailed to your loved one.
Gift card
Our gift cards are available to buy in our shops nationwide, plus selected Tesco stores.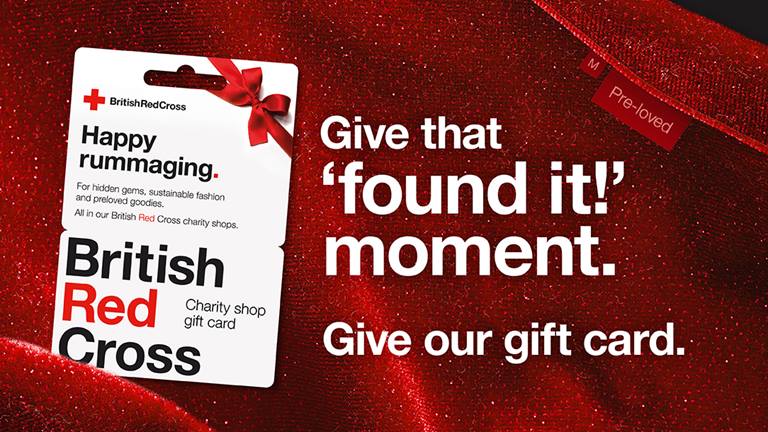 A gift that does good
Our gift card gives the experience of discovering pre-loved treasures in our shops, making it the perfect sustainable gift that also helps people in your local community and around the world.
Redeemable in all 300 British Red Cross shops nationwide - so wherever you are, it's easy to enjoy the thrill-of-the-find!
Received one of our gift cards?
It's time to go treasure hunting! Share your 'found it!' moment with us on your socials and tag #ShopRedCross