This one-acre garden evolved into a series of interconnected and different spaces.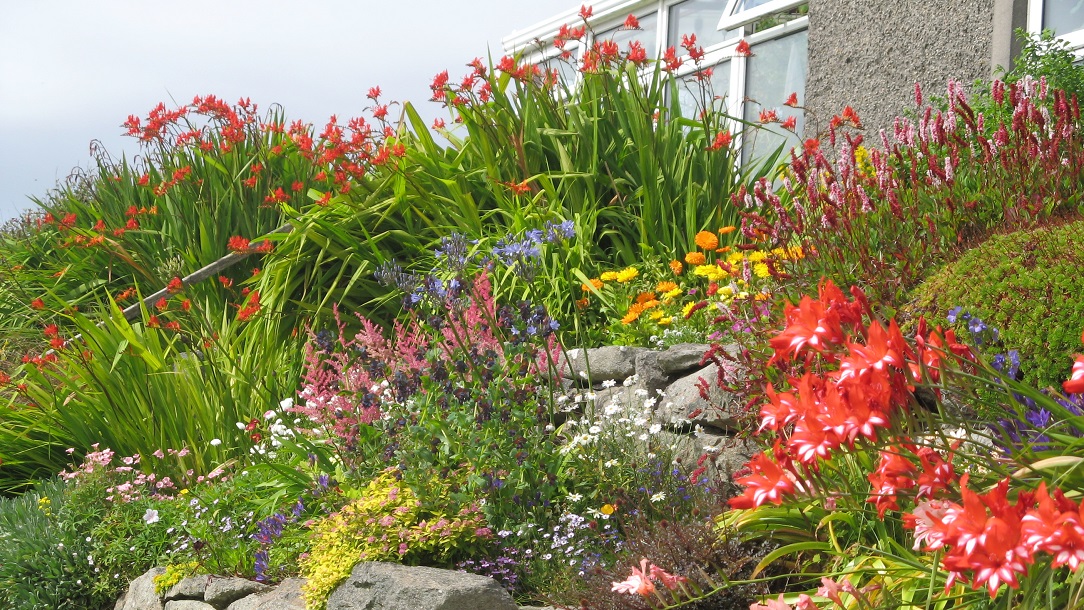 01 May 2019 to 30 Sep 2019
Isle of Lewis
Entrance fee:

£4.00 per adult, children go free

Date:

May - September, Monday to Saturday, closed on Sunday

Time:

10.00 am - 2.00 pm

Garden owner:

Stuart and Rowena Oakley
A plantaholic's garden, it bursts with exuberance and colour with many uncommon plants (at least for Lewis). Following the paths gives a new view and experience around every corner.

Using raised beds and shelter, the owners have made bog gardens, dry beds, shady and exposed conditions and also grow fruit and vegetables, including those grown to show standards.

Leathad Ard means 'steep hill' in Gaelic and, although not mountain steep, this may restrict access for those with walking difficulties.
Please note that this garden is open from May to September, Monday to Saturday, but closed Sundays.