Host a Red Cross tea party
Pour a cup of kindness and raise money for people in crisis.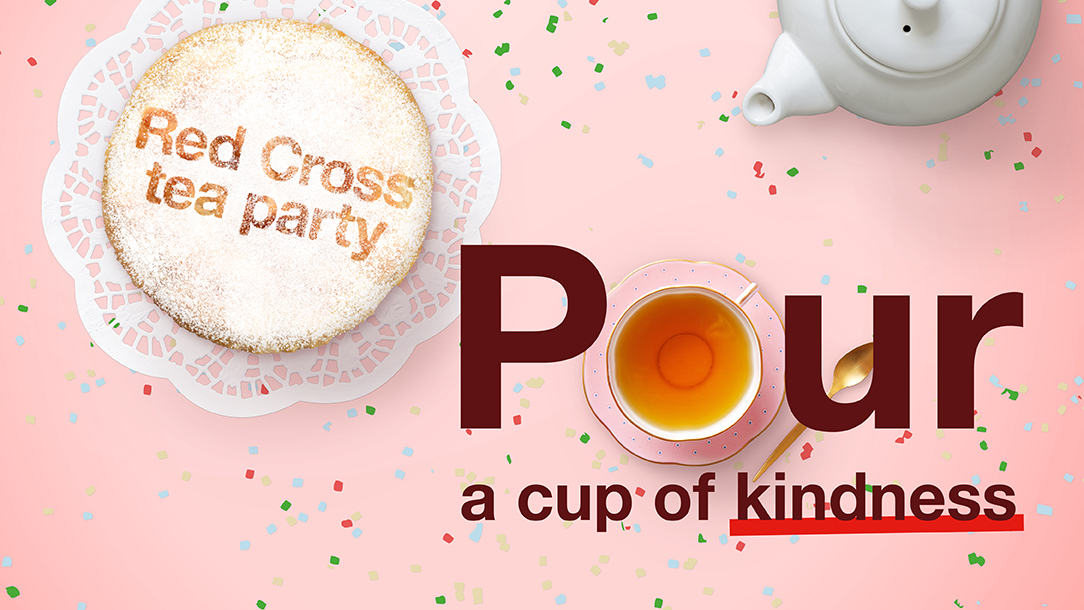 01 Jan 2019 to 01 Jan 2021
Across the UK
You can change lives by hosting a Red Cross tea party!

Every year, people all over the country come together to hold Red Cross tea parties. Whether it's at home, at work or your school, join the movement and show how strong the power of kindness can be!

All you need to do is pick a venue, send out your invites and stock up on tea and delicious treats. Help bring your community together and show the world that a cuppa really can count.

Every cup changes lives.

Right now in your community there are people affected by loneliness. Others may have an injury that affects their career. Some may be struggling to return to normal life after a long stay in hospital. Overseas, natural disasters and conflict destroy people's homes and leave many without food or clean water.

The money you raise will help us to be there for these people in crisis in the UK and abroad, whoever and wherever they are.

How your donation could help people in crisis:
£61 could help keep one of our emergency response vehicles running for a day in the UK, keeping us prepared for a crisis.

£100 could provide 10 people in the UK with a wheelchair for a week, to ensure they can keep getting out and about.

£200 could help give a meal to around forty people left without electricity in the UK after a power cut or flood.



Sign me up!

Just register here for your free tea party pack, which will tell you everything you need to put on an event to remember. It's a piece of cake.
Requested a paper copy of the pack?
If you would like to make a voluntary contribution of £4.50 to cover the cost of post and packaging, please click on the donate button on the right.