Pour a cup of kindness for people in crisis and hold a tea party to make a difference.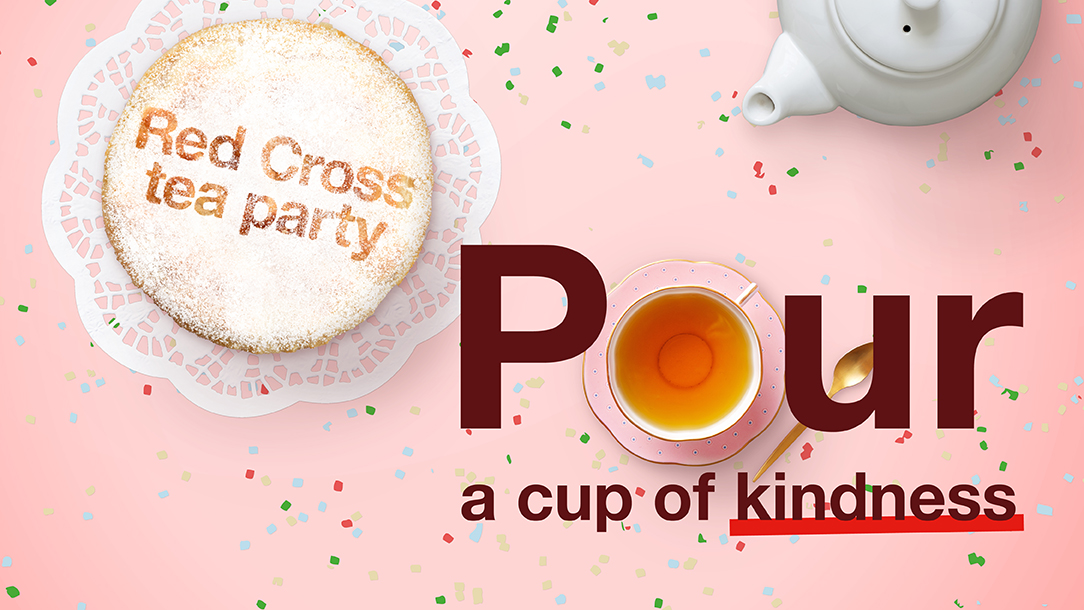 01 Jan 2018 to 31 Dec 2020
Across the UK
The Red Cross Tea Party is the perfect way to catch up with your friends over a cuppa and a scrumptious slice of cake while raising money for our life-saving work here in the UK and abroad.
Hosting your Red Cross Tea Party couldn't be easier.
All you need to do is pick a venue, invite your friends and stock up on tea and delicious treats. Help bring your community together and show the world that even a small act of kindness has the power to help someone in crisis.
Right now in your community there are people affected by loneliness. Others may have an injury that affects their career. Some may be struggling to return to normal life after a long stay in hospital.
Overseas, conflict and disasters can force people to flee their homes. Many don't have enough food to eat or clean water to drink.
The money you raise will help us to be there for these people in crisis, whoever and wherever they are.
£100 could provide a wheelchair for 10 people for a week.

£200 could provide one person with the vital support they need to recover from a fall, disability or illness.

£600 could help three people re-adjust to life at home following a spell in hospital, through visits and phone calls.
Just register below for your free Tea Party pack, which will tell you everything you need to make your cuppa count. It's a piece of cake.