Host a Red Cross tea party
Pour a cup of kindness and raise money for people in crisis.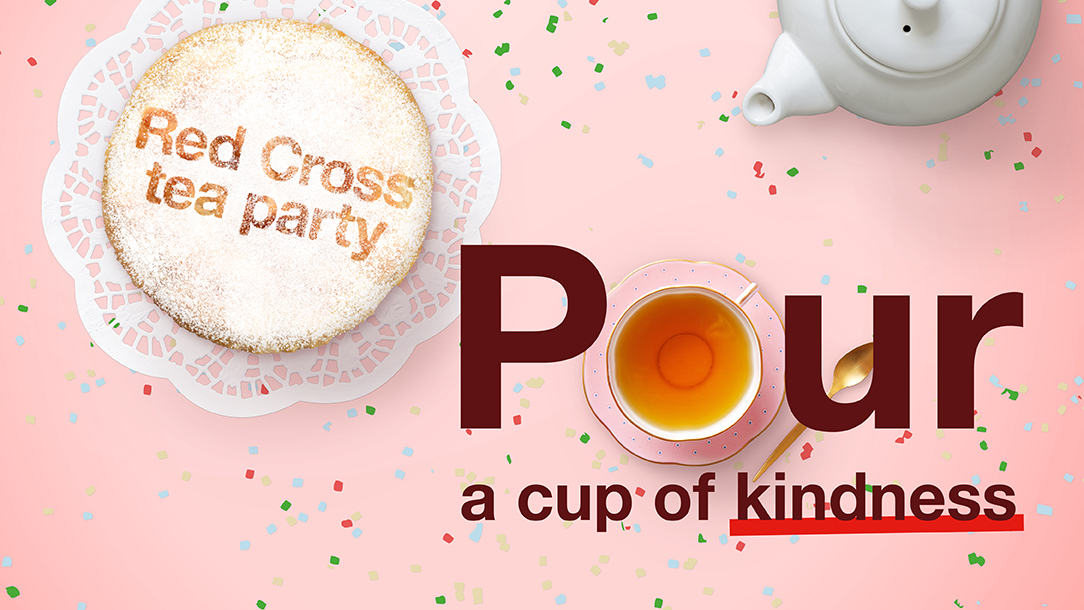 14 Sep 2021 to 01 Jan 2023
Across the UK
You can change lives by hosting a Red Cross tea party!
Every year, people all over the country come together to hold Red Cross tea parties. Whether it's a socially distant gathering in the garden or local park, or a virtual celebration over video call, join the movement and show how strong the power of kindness can be.
All you need to do is pick a venue or video call platform like Zoom, send out your invites and encourage everyone to stock up on tea and delicious treats. Help bring your community together and show the world that a cuppa really can count.
Every cup changes lives.
The money you raise will help us to be there for people in crisis, whoever and wherever they are. The British Red Cross is needed now more than ever, as we work to make sure the most vulnerable people aren't left behind. We're supporting the NHS and getting patients home from hospital, delivering essential supplies to isolated people and giving a lifeline to anyone struggling emotionally or financially.

How your donation could help people in crisis:

£20 could pay for a volunteer team to deliver medication and other essential supplies to vulnerable elderly people who are self-isolating.
£50 could cover the first grocery shop for someone coming home from hospital to an empty kitchen, making sure they have what they need after their stay.
£104 could cover a week of fuel for one of our specialist Mobility Aids vehicles, allowing us to reach vulnerable people in their communities during the pandemic.
Sign me up!

Simply sign up below for your free digital fundraising pack, full of information on how to put on an event to remember. It's a piece of cake.

Your safety and well-being is our main priority, so please check guidance from the Government and your local authorities regularly, to ensure you are following the most up-to-date advice. Don't forget to check out our guidance and tips on running a socially distant or virtual tea party below!