Our partnership with the Scouts
The British Red Cross is delighted to work with Scouts to help spread the power of kindness.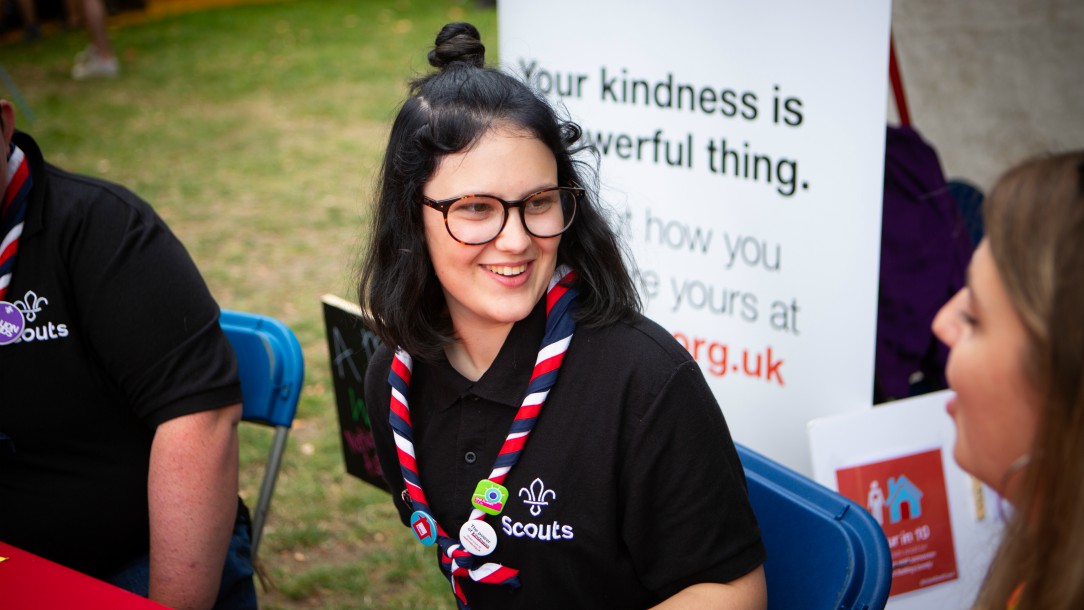 The British Red Cross is proud to be part of A Million Hands. This Scouts campaign is helping half a million young people to support those in their communities and beyond.
Working in partnership, we're showing the power of kindness through active projects in the Scouts' own communities.
How the Red Cross and the Scouts are working together
We are reaching Scouts aged five to 25 through a learning and action programme that explores what kindness is and how we can show it.
Scouts will have the opportunity to carry out acts of kindness linked to Red Cross projects and develop their own. From collecting clothes for charity shops to welcoming young refugees, Scouts across the country will be able to make a real difference to people in crisis.
The world needs a little more happiness and being kinder to one another is the first step. Scouts are inherently kind people which is why I think this is such a natural programme and partnership.
Sam, Scouts community impact group
By 2023, we'll sign up 20,000 Scouts as Kindness Champions to:
act as kindness role models
challenge unkind acts
use their influence to spread kindness
give 'acts of kindness' to support local, national and international needs.
What does kindness mean to us?
Whether you are a Beaver, Cub, Scout, Explorer, Network member or adult volunteer, your kindness can make a huge impact on the world around you.
Through our partnership, we can help people feel less lonely and make sure everyone gets the help they need.
Watch our video to learn more about how this works.
Email us your kindness pledges 
What's your kindness pledge? Please email to let us know what you will be doing to show the power of kindness.
The British Red Cross will be a charity partner in Scouts' A Million Hands programme from 2019 to 2022.