Activities to help children and young people cope with the return to school and build resilience for the future.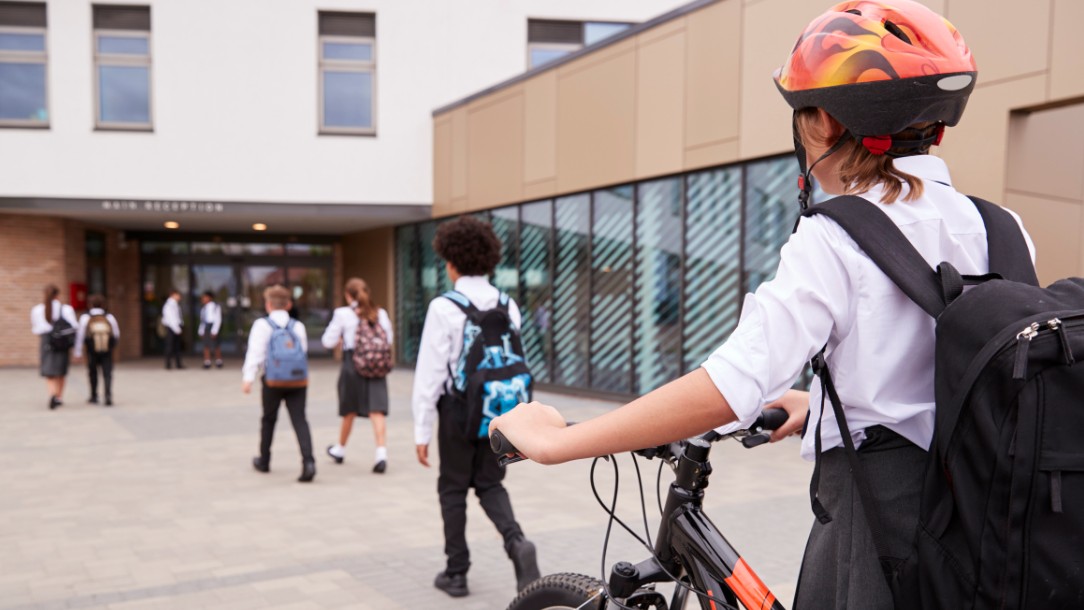 Age:

5-18

Type:

Subjects:

PSHE, Tutor time

Topics:

Kindness, Disasters and emergencies
New and updated for 2021
As children and young people can return to school after the third lockdown, it is important to make time to reflect on their journey to help them move forward and build their resilience.

This toolkit is differentiated by key stage and explores three topic areas: reacting, recovering, and reflecting. It has lots of quick activity ideas to help learners cope with change and challenges. There's a handy teacher guide to help get you started.
Learning objectives
learn how to manage wellbeing and cope with challenges
critically evaluate how human beings deal with emergencies and show resilience
prepare for the future and build resilience.
Resource overview
1. Reacting
Use the reacting module to explore resources for dealing with uncertainty and the return to school.

For primary learners, use the video of children talking about their back to school anxieties and our PAW Patrol card game to review how social distancing techniques we can use to stay safe.
For secondary learners, explore the concept of a crisis and how they affect people and communities. Explore risk and consequences using our photo activity.
2. Recovering
Use the recovering module to help learners reflect on their coping skills as well as learning some new ones that could help them manage challenges and change in future.
For primary learners, explore change and how to cope with it. Reflect on how the power of kindness helps us and others cope with challenges.
For secondary learners, use our printable recovery cards to explore ways we can help manage our wellbeing.
3. Reflecting
Use our reflecting module to review what we have learned about ourselves and prepare for how we can better cope with change and challenge in future.
For primary learners, use the Back to better footsteps template to break down how to tackle problems and review a challenge we overcame.
For secondary learners, use the Back to better journal template to reflect on our experiences and challenges. Consider the meaning and importance of resilience.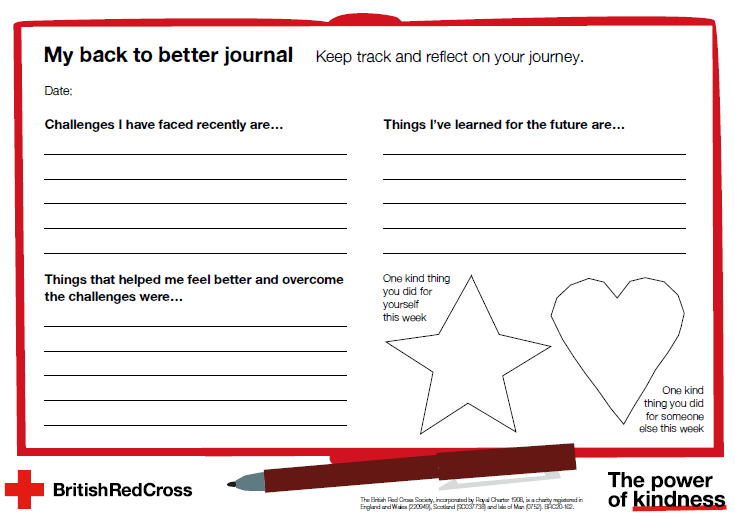 Produced by the British Red Cross. Last updated March 2021.
Help communities cope in a crisis
So far in 2021, we've educated over 850,000 children, young people and adults. Your donation will help us reach those who need it most through our free digital resources and workshops building live-saving first aid and wellbeing skills.