Climate change in the South Pacific
Learners consider the impact of climate change on people living on the Pacific island of Tuvalu.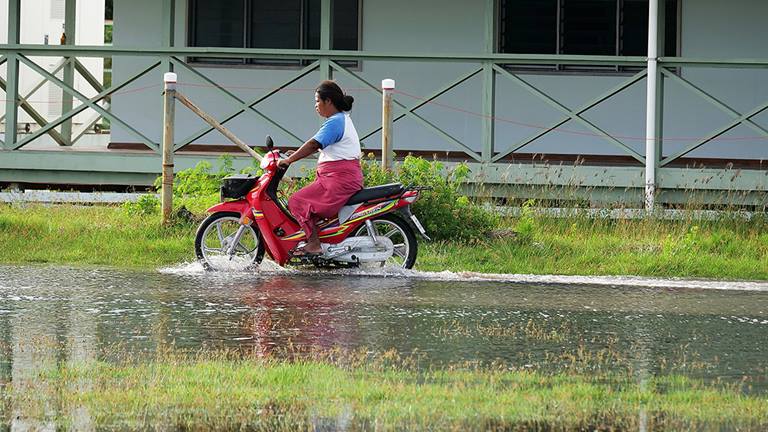 Age:

11 - 16

Type:

Lesson plan

Subjects:

PSHE, Tutor time

Topics:

Refugees and migration, Newsthink
Young people in the UK have recently shown their concern about climate change. Many are worried about the slow pace of change in responding to what some are now describing as a "climate emergency".

Although the effects of this emergency may not be obvious in the UK, there are parts of the world where climate change can already be seen as leading to a humanitarian crisis. In some places, the impact of a changing climate is so severe that people are not just forced away from their homes, but have had to leave their country. They are among the world's first climate change refugees.

This activity uses a short film called Warm Waters to discover what the human face of this crisis looks like by visiting some of the world's first climate change refugees in the low-lying islands of the South Pacific.
Learning objectives
Learners will:
consider the humanitarian impacts of climate change.
improve their understanding of the effects on people's lives.
be introduced to the term "climate change refugee".
understand ways people can remain resilient and optimistic.
Resource overview
1. Discussion: Impacts of climate change
Review what the impacts of climate change are around the world, considering the effects on people's lives.

2. Video: Warm waters
Discuss the meaning of the term "refugee" and watch a video on climate change refugees from the Pacific island Tuvalu.

3. Discussion: Staying optimistic and resilient
Consider how people might show resilience and maintain optimism in the face of changes.

Credits

This resource was written by Rob Bowden and Rosie Wilson of Lifeworlds Learning and published in February 2019.

Image of a woman in Tuvalu © Fiona Goodall/Getty Images for Lumix.