Creating a safe, inclusive and supportive learning environment
A guide to supporting your students as they discuss sensitive or challenging content.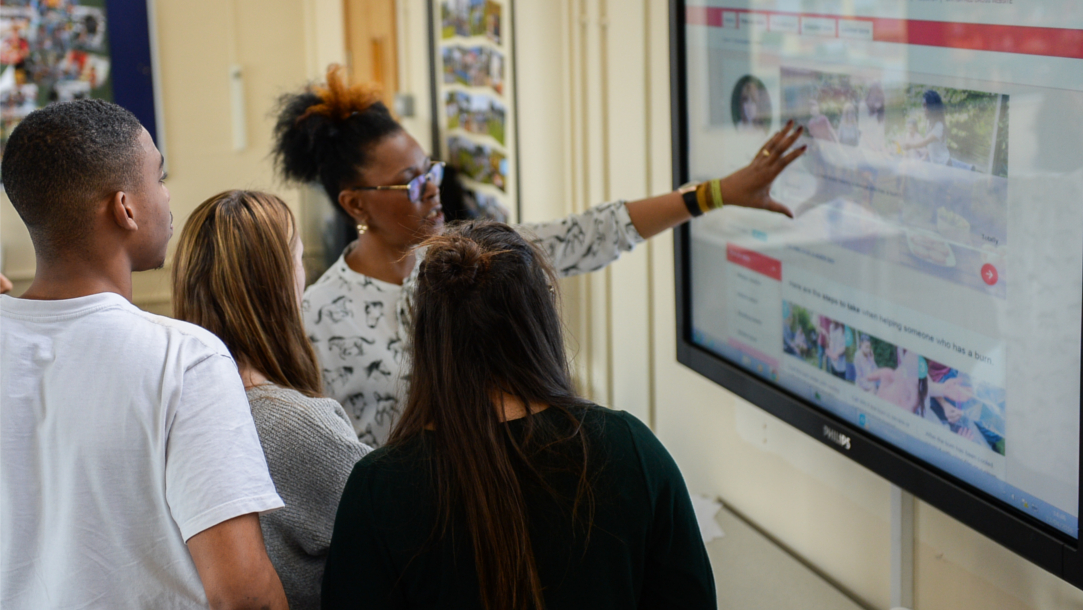 Age:

5-19

Type:

Teacher briefing

Subjects:

PSHE, Citizenship

Topics:

Conflict, Disasters and emergencies, First aid and the bystander effect, Humanitarianism and the Red Cross, Newsthink
When exploring the topics and concepts in the British Red Cross teaching resources with children and young people, use this guidance and activity document to create a safe, inclusive and supportive learning environment.
This guidance introduces essential advice on:
how to manage sensitive or challenging content
answering questions safely and appropriately
creating opportunities for open discussion
using distancing and constructive feedback techniques
creating a group agreement with pupils.
Supported by the PSHE Association:
This toolkit resource, which includes differentiated activities, will give teachers the flexibility to deliver first aid sessions tailored to the needs of their students, within the context of their PSHE education programme. First aid knowledge and skills are taught through engaging films and scenarios, whilst opportunities are provided for young people to reflect on their feelings and attitudes to providing emergency help. Assessment is featured throughout, allowing students to monitor their progress. Relevant to their everyday lives this programme makes a vital contribution in supporting young people to respond positively, develop strategies to minimise harm and gain confidence to provide first aid in an emergency situation.
Claire Keech

Subject Specialist at the PSHE Association
Resource overview
Guidance: Managing sensitive or challenging content
How to consider learners' backgrounds and experience and provide signposting for support or guidance.
Guidance: Answering questions safely and appropriately; creating opportunities for open discussion
Tips on how to manage complex or challenging questions.
Guidance: Using distancing techniques as part of some learning activities
Support pupils to consciously distance themselves from the learning before and after stepping into character for role-plays.
Activity: Feedback technique: two stars and a wish
A suggested structure for learners to provide feedback on each other's role-plays and presentations.
Activity: Creating a group agreement
A class activity to develop ground rules that create the basis of a safe learning environment to support more open discussion.