Resources to help children and young people learn first aid.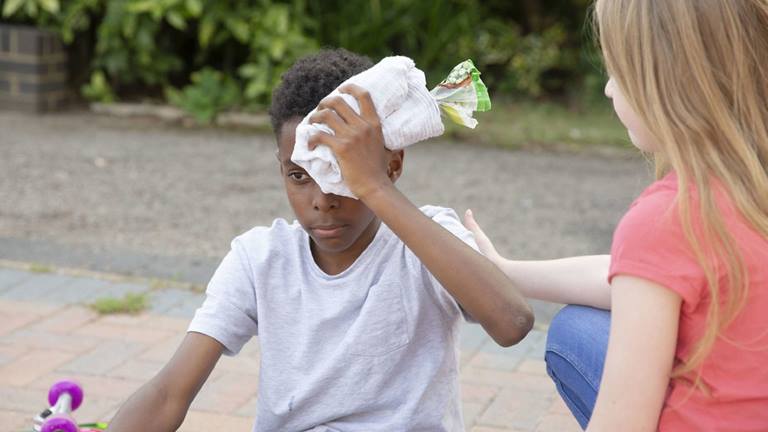 Age:

5-18

Type:

Lesson plan, teaching package, videos

Subjects:

PSHE, Tutor time

Topics:

First aid and the bystander effect, Home learning resources
First aid champions is an online resource for learners aged 5-18. First aid education is now on the RSE and Health curriculum in England, and First aid champions can be used by all schools in the UK to teach the skills children and young people need to save a life.
You don't need any first aid training yourself to use the site and there are also resources for children and young people to learn independently, too.
Learning objectives
Learners will:
Use engaging films, PowerPoints, role plays and quizzes to learn, practise and share first aid skills.

Learn about kindness, how to cope and keep calm, and how to keep yourself safe.

Gain the confidence and willingness to act in a first aid situation.

Understand first aid from a range of perspectives, using realistic scenarios and engaging characters.
The resource is differentiated for different ages (primary and secondary) and both follow a 'learn – practise – share' structure. You'll find a variety of activities, films, PowerPoint presentations, quizzes and photographs to create engaging first aid learning sessions.
Don't miss out
Sign up to our mailing list and receive new teaching resources, newsworthy resource packages, and information about educational offline and online products straight to your inbox.

Credits: The resource was developed by the British Red Cross.
Lead author: Lucy Tutton, with support from Christine Boase and Katy Parker.
Films and imagery: CCTV
Visual guidelines: Not on Sunday
Digital support: Mando