Power of kindness calendar
Find out how your primary school can count down to the end of term with our kindness calendar.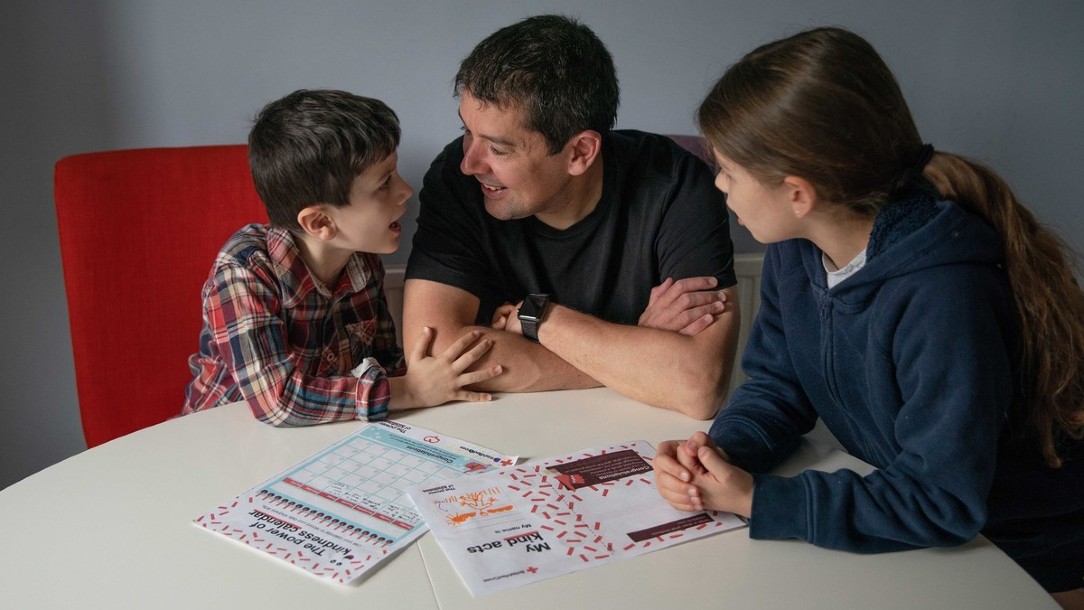 Age:

7 - 11

Type:

Quick activity

Subjects:

PSHE

Topics:

Humanitarianism and the Red Cross
The power of kindness calendar helps children (aged 7 to 11) learn about and carry out kind acts during the month of December. Each day is linked to a short kindness activity that can be used at the start of the day, or as an energiser during the day, with each activity lasting approximately ten minutes.
Learning objectives
By taking part in the power of kindness calendar activities, children will:
learn about the power of kindness
carry out kind acts
consider how they can be kind to themselves and others
learn about humanitarian actions such as coping, helping and welcoming others.
Resource overview
1. Power of kindness calendar
Download the power of kindness calendar to display in your classroom. Each day has a suggested kindness activity that you can tick off.
2. Blank pupil calendar
You can use the blank calendar to record their learnings and daily kindness acts.
3. Supporting activities
Use the supporting activities in this document to accompany the calendar.
4. Introduction to kindness and the British Red Cross
Use this presentation to introduce your class to the notion of kindness.
5. My kind acts
The record card helps your class decide on five kind acts that they'll each do during December. They can use this to look back on all they have achieved at the end of term.
Share your kindness
If your school has a social media account, you could take a photo of your class's kind acts during December and share them on Instagram, Twitter or Facebook using #PowerofKindness and @BritishRedCross.
Power of kindness packs
If you have requested a pack in the post, you'll receive it by the third week of November. The pack will contain an A2 power of kindness calendar for your classroom, stickers for you to celebrate your class's kindness and a kind acts record card to record your class's kind achievements.
If you have any questions about the resource, please email reducation@redcross.org.uk.