Get involved in Restart a Heart Day 2019 and teach young people essential life-saving skills.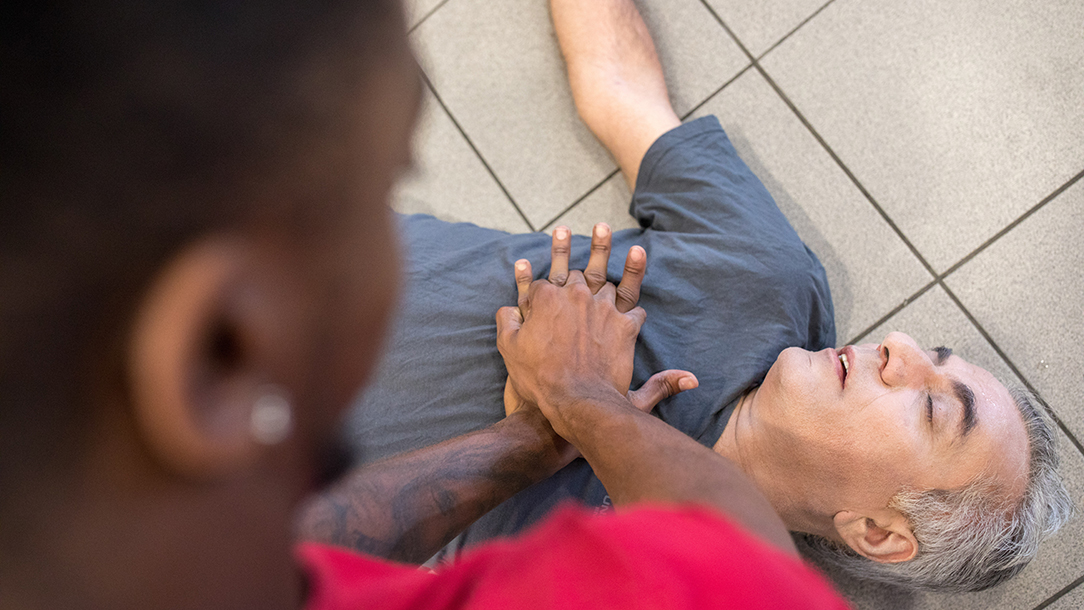 Age:

11 - 16

Type:

Lesson plan

Subjects:

PSHE, Tutor time

Topics:

First aid and the bystander effect
This year's Restart a Heart Day, which takes place on Wednesday 16 October, will see people all over the world learning life-saving skills. We'd love for you and your learners to join in too.
First aid is simple to teach - you don't need any first aid training yourself. It's also fun to learn, especially with our first aid teaching resource for 11–16 year olds.
Learn the skill
Restart a Heart Day is a designated day of action with the aim of teaching vital lifesaving skills to as many people as possible.
To take part, you can teach your learners the steps to take if they find someone who is unresponsive and not breathing:
Tilt their head back and look at their chest or stomach to see if it is moving. Look, listen and feel for breaths on your cheek. If they are not breathing, their chest or stomach will not be moving.
Call 999 immediately or ask someone else to do it.
Give chest compressions by pushing firmly in the middle of their chest and then releasing.
Push firmly at a regular rate until help arrives.
Download our flexible session plan to teach learners how to help someone who is unresponsive and not breathing when an automated external defibrillator (AED) is available. Or read our first aid for young people website's guidance on how to use an AED.
These first aid skills are part of the new health curriculum guidelines in England, which will be mandatory from September 2020. Other UK nations can also use these resources to deliver first aid learning to pupils. Restart a Heart Day is a great opportunity to introduce first aid learning.
Book a first aid workshop
We also offer fully funded first aid workshops in areas where 10–18 year olds are at higher risk of experiencing a crisis related to drug/alcohol use or incidents involving knives. You and your learners will gain essential first aid skills and build the confidence you need to help in an emergency.

Find out more about our workshops delivered by a British Red Cross educator.
Share your learning
If you're planning to teach first aid skills for Restart a Heart Day, we'd love to hear about it. Share your pictures on social media using the hashtags #RestartAHeart or #RestartAHeartDay and don't forget to tag us @BritishRedCross.