Talking with young people about a major emergency
Learners explore their emotions and think about how to support others following a major emergency.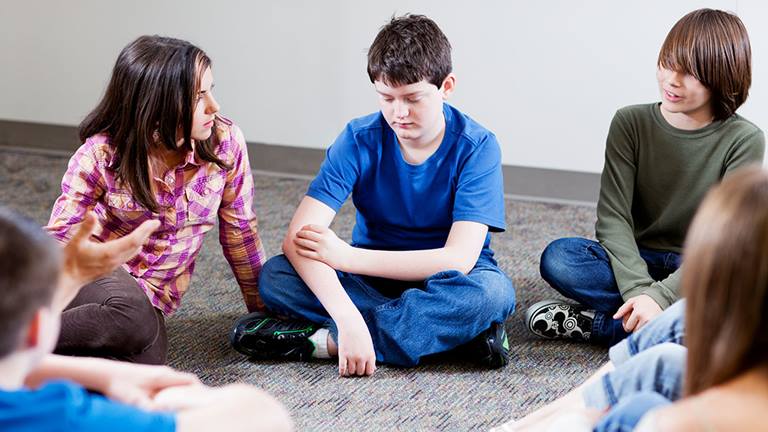 Age:

11-19

Type:

Lesson plan

Subjects:

Citizenship, PSHE

Topics:

Disasters and emergencies
Major emergencies regularly appear in the news headlines. When an event like this occurs, teachers can use these discussion activities to support young people to explore how they feel about the emergency. Learners also consider personal coping strategies, the impact the event might have had on others and how to offer support.
Note: This guidance is for young people learning about major emergencies indirectly. If they or someone they know were involved and you think they may be experiencing trauma, your local CAMHS (Child and Adolescent Mental Health Services) might be able to help.
Learning objectives
Learners will:
have a safe space to explore how they and others may feel following news of a major emergency

develop understanding of the people affected and appreciate the humanity and generosity of those helping

gain awareness of coping skills that they can use to help themselves and others when distressing events are in the news.
Resource overview
1. Starter: First reactions
Explore what has happened and who has been affected.
2. Discussion: Helping
Consider who might need help, what they would need and who could help.
3. Discussion: Stress and anxiety reactions
Look at the different ways people may react to distressing news and situations, and discuss different ways of coping.
4. Role-play activity: What can I do to help?
Practise supporting someone in distress, thinking about what you can do or say.
5. Plenary: Share the learning
Find out what others think, and share what you have discovered, with a questionnaire and creative activity.
Credits
This resource was written by P J White of Alt62 and published in November 2017.
The photo of a group of young people holding a discussion © Alina555/iStock.