Volunteering abroad for 18 to 30-year-olds
Want to gain new skills, experience a different culture and help people? If you're aged between 18 and 30, you can volunteer across Europe for 8 to 12 months.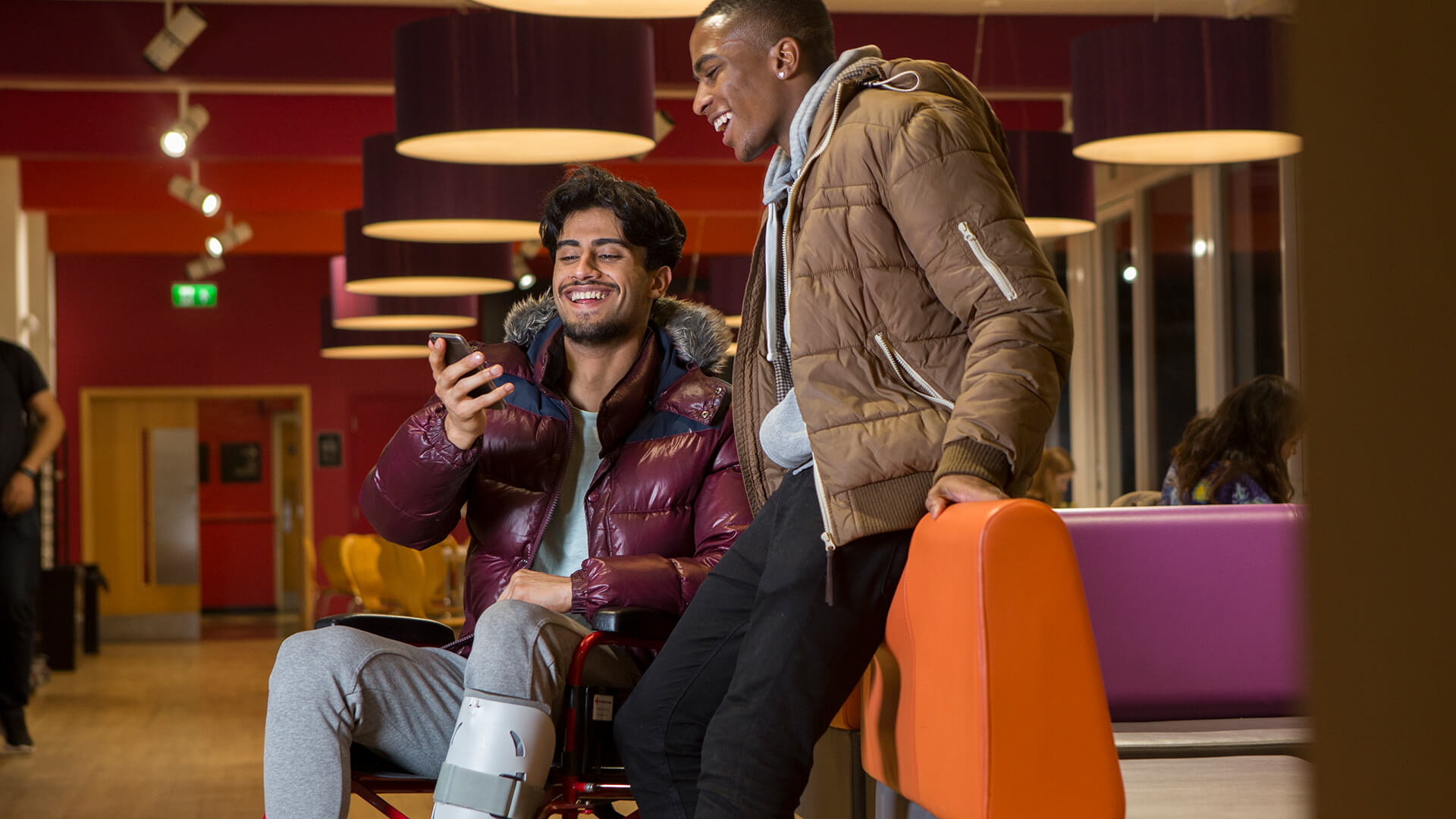 Unfortunately, due to the UK no longer participating in the Erasmus+ programme, we will not be running European Solidarity Corps placements from 2022 onwards. We have also finished recruitment for our final cohort of volunteers within this programme. This page will be updated if we can run similar placements in the future.
This page is available in Welsh (Cymraeg).
What do youth volunteers do?
There are a wide range of placements to choose from, all of which have a community focus. You could be volunteering with young people, refugees, people with disabilities or other vulnerable individuals.
All of our placements are full-time volunteering roles which support Red Cross services in the UK and overseas.
Who can take part?
We're looking for people who:
are between 18 and 30 years old
legally reside in one of the following countries: Armenia, Belgium, Finland, France, Germany, Iceland, Luxembourg, Norway, Spain, UK
have ideally done some volunteering before
will bring commitment and initiative to their work
are friendly, flexible and open to new experiences
are serious about helping individuals and local communities
are willing to learn a new language or improve existing language skills (at least a GCSE or equivalent is required for certain placements)
are keen to spend eight to 12 months living and working in another European country.
We are always keen to hear from people who are from under-represented groups or who would not otherwise have access to such international volunteering opportunities.
Travel and volunteer allowance
Volunteers receive a monthly allowance to cover living expenses. They are also provided with a return flight to their host country. Current projects are funded by the European Commission's European Voluntary Service (EVS) scheme.
Accommodation
Living arrangements vary but normally volunteers live in a shared house with other volunteers. Everyone usually has their own bedroom with a shared kitchen and bathroom.
Training and support
We will arrange training and assign a supervisor to look out for your general well-being. We will also provide ongoing confidential support and 24-hour emergency cover.
Holiday
Volunteers are entitled to two days of holiday per month of service.
Insurance
All participants in the European Voluntary Service are covered by a group insurance policy. This is provided by Cigna insurance and administered by the European Benefits Administrators.
The policy is designed to cover you during the period of your voluntary service and is provided to you free of charge.
The policy will protect you against most medical, dental, disability or liability problems. Your individual host project is responsible for providing insurance to cover you while you are at work.
Volunteers will require a European Health Insurance Card, valid for the duration of their project.
You will need to arrange any additional cover for personal belongings.
Language learning
For certain placements, language training will be provided. However, this is not a language course and for the majority of placements at least a basic understanding of the language is required. In placements where language lessons are not provided, we can advise you on how to arrange your own. You can agree with your supervisor how to fit these lessons into your weekly timetable.
Certificate
Every volunteer will get a Youthpass certificate, which proves your participation in the scheme and highlights your achievements.
What skills do I need?
You do not need any specific skills. Volunteers receive all the necessary training for their role. All you really need is the motivation and commitment to make the most of this opportunity.
How do I apply?
If you live in the UK
Search for the key word 'international' to find the volunteering opportunities for this programme on our volunteer vacancies website.
Different projects are advertised throughout the year.
If you live in another European country
If you live in one of our European sending partner countries (currently Armenia, Belgium, France, Germany, Spain and Portugal), you need to apply through your own Red Cross National Society.
Currently the programme only runs with National Societies in these countries, and therefore we cannot accept applications from the residents of any other countries.
More international volunteering opportunities
Find more international opportunities through the European Commission's Youth Portal and the European Solidarity Corps.
Who do I contact with questions?
Email your questions to IYVP@redcross.org.uk