"COP26 must support communities already dealing with climate change"
By Mary Friel, British Red Cross policy and advocacy manager, COP26
Last updated 4 August 2023
In less than two months' time the world's eyes will be on Glasgow, as world leaders meet at COP26 (31 October -12 November) to negotiate global action on climate change.
With COP26 postponed by a year due to the Covid-19 pandemic, the urgency for action on climate change is growing day by day.
This summer we've seen extreme weather events dominate the news, from unprecedented heatwaves in North America to flash floods in London and Belgium, and wildfires in Southern Europe. But many communities hardest hit by climate change in the least developed countries (LDCs), and communities most impacted by conflict, Covid-19 and climate change, simply don't make the headlines.
THE URGENCY FOR ACTION ON CLIMATE CHANGE IS GROWING DAY BY DAY.
Climate change is a daily reality for many. The families that skip meals and go hungry as droughts have caused their crops to fail. The families made homeless by floods that have destroyed their houses. People displaced by cyclones and hurricanes.
We need COP26 to deliver for people and communities who are already feeling the harsh impacts of climate change.
Code red for humanity
We know the last decade has been the warmest on record, with climate change driving more extreme weather events. This is increasing global humanitarian need.
The Red Cross World Disasters Report shows that 1.7 billion people have already been affected by climate and weather-related disasters in the past decade.
AS THE SCIENTIFIC COMMUNITY AND UN CALL THE LATEST EVIDENCE FROM THE IPCC REPORT A 'CODE RED FOR HUMANITY', THERE IS NO TIME FOR DELAY.
As the scientific community and UN call the latest evidence from the Intergovernmental Panel on Climate Change (IPCC) report a "code red for humanity" there is no time for delay.
The Red Cross is calling for the most climate-vulnerable people and communities to be at the heart of COP26 discussions and decisions.

As we get closer to the COP26, here's a run-down of what it's all about.
What is COP26?
COP (Conference of the Parties) is the annual United Nations climate summit. World leaders meet to discuss and make decisions on key global issues. This year will be the 26th annual summit – COP26.

Every year a different country takes on the Presidency of the summit, and this year it's the UK Government's turn, in partnership with Italy.

The COP26 UN climate conference is particularly significant as it marks the fifth COP since the signing of the Paris Agreement, which took place back in 2015, at COP21.
COP26 is important as progress on the Paris Agreement is reviewed every five years as countries submit updated plans and pledges.
What is the Red Cross's role at COP26?
The Red Cross and Red Crescent Movement through the International Federation of the Red Cross (IFRC) and the Red Cross and Red Crescent Climate Centre works all year round in UN processes which support the annual UN Climate Conference (COP).
Through this work the Red Cross raises the needs of the most vulnerable communities already facing humanitarian impacts from climate change, and offers solutions and ways of working with those communities.

The Red Cross Movement also supports the Risk Informed Early Action Partnership (REAP), a global network convened by IFRC, which aims to make one billion people safer from disasters by 2025. REAP is part of the COP26 Presidency Race to Resilience campaign and is helping to build momentum for COP26.
What is the Red Cross calling for at COP26?
The Red Cross is calling for global leaders to take action and for the UK Government to continue to use its diplomatic influence to put communities already dealing with climate change at the heart of COP26.
1. Scale up global climate finance for adaptation
Exceed $100 billion climate finance commitment - the 2020 target agreed by world leaders which is critical for the most climate vulnerable counties
Scale up the proportion of climate finance commitments for adaptation to 50:50 – to balance adaptation and mitigation to help communities to cope now.
2. Increase access to climate finance for locally-led work and adaptation
3. Invest in more adaptation, preparedness, early warning, and early action to prevent future extreme weather events from becoming disasters.
Red Cross teams are on the ground now, working side by side with communities, listening and responding to people's needs. From communities to governments to the private sector, we all have an important role to play in tackling the impacts of climate change.
We will continue to share our call for action with the government in the lead-up to, as well as during, COP26 to better support communities to be able to prepare for, respond to and recover from climate-related emergencies.
Read more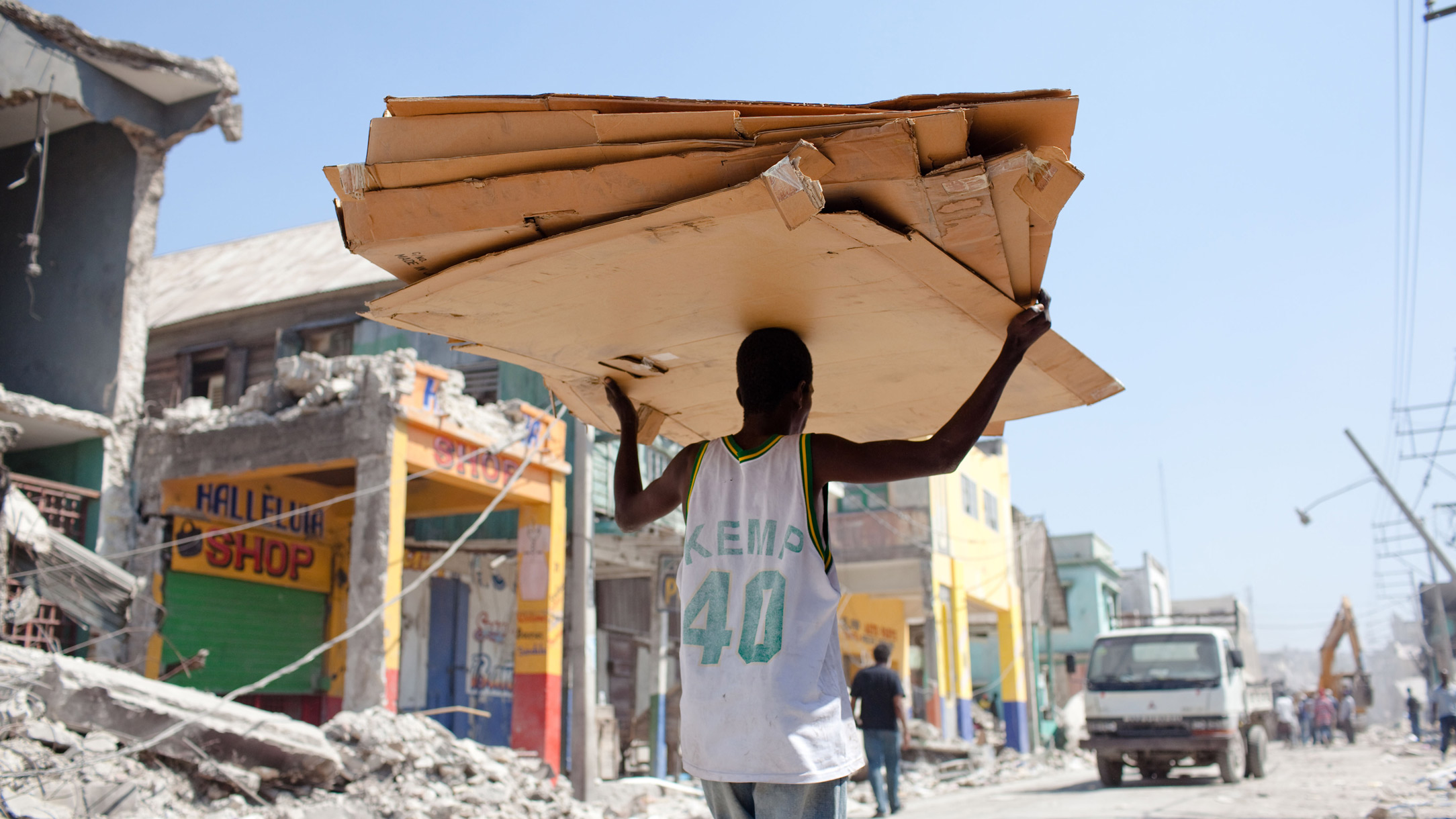 Our head of emergencies on tackling change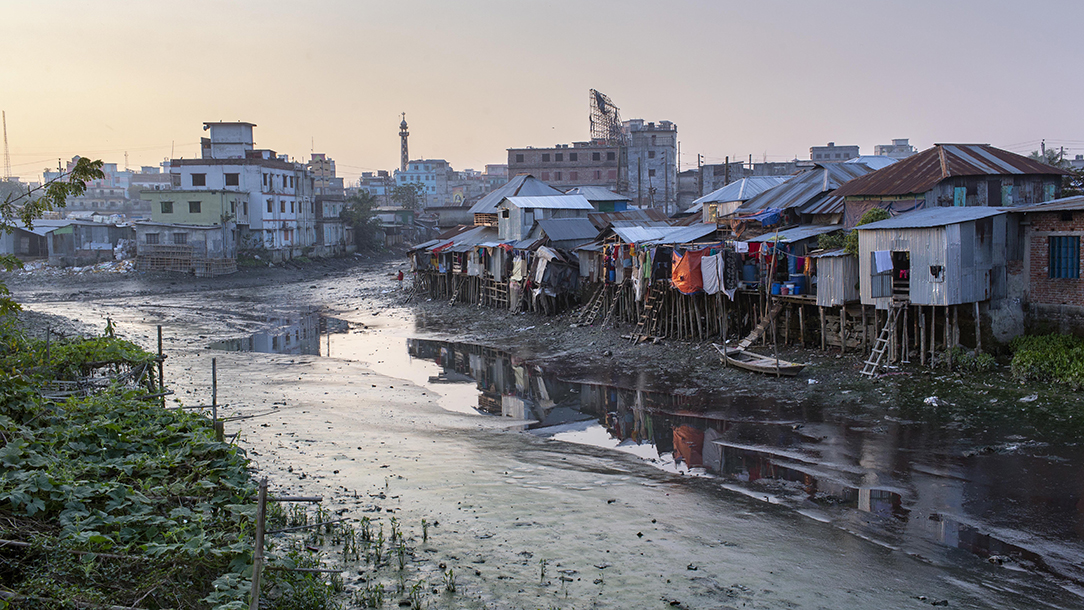 A new Red Cross report warns that we face increased weather-related disasters unless we act urgently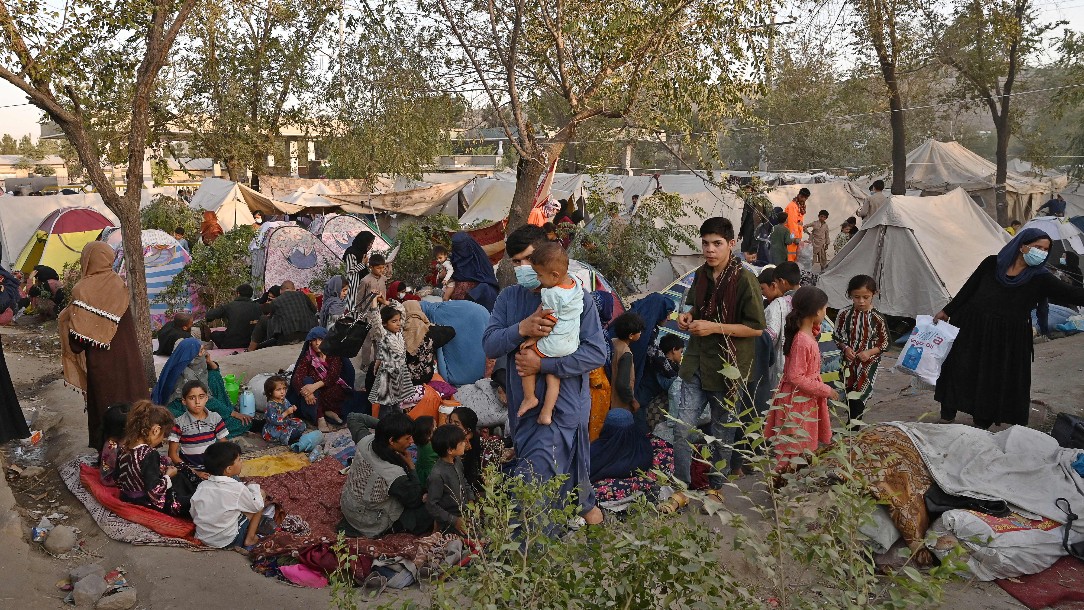 The British Red Cross has launched an appeal for the people of Afghanistan, as millions face severe food shortages and hunger