Europe heatwave 2023: extreme heat spirals into wildfires
Southern Europe has been at the centre of sustained and unprecedented heatwaves for more than two weeks.
Last updated 27 July 2023
Since Sunday 23 July - the hottest day of the summer so far - more than 20,000 people have been evacuated from the Greek island of Rhodes due to wildfires, which have affected homes and hotels.
It's the largest wildfire evacuation Greece has seen.
Around 10,000 British tourists are believed to be on the island, with many sleeping in schools, sports centres, and airports. The British Red Cross is providing psychosocial support to those affected, as part of our special role as a humanitarian auxiliary to the UK public authorities.
It's been a similar picture in other parts of Europe over the last week, with the Italian island of Sardinia experiencing 47C, and a red alert placed on all major Italian cities. Sicily's Palermo airport has been encircled by wildfire and is currently closed.
Wildfires are also spreading in Portugal and Croatia and across the Mediterranean, authorities are also battling wildfires in Algeria, where 34 people have reportedly died.
As sea temperatures reach the high 20s around Spain, Greece, Turkey and Italy, it has also been unsafe to enter the water.
The extreme weather is down to the Charon anticyclone, which is reaching Europe from North Africa. It is the second 'heat storm' to hit Europe in two weeks. The first was named Cerberus after the mythical monster who guarded the gates of hell.
The Red Cross Climate Centre has said that extreme temperatures are being felt in Asia and North America too.
Why is it so hot in Europe this year?
The World Meteorological Organisation said that July started with the hottest week on record. This is down to a combination of climate change and El Nino – a weather phenomenon that warms the Pacific Ocean.
The unprecedented heat is also down to a 'heat dome' which stretched over southern Europe and is sealed in the hot air.
But the latest highs have been made worse by the Cerberus and Charon anticyclones. These areas of high pressure started in the Sahara before moving across northern Africa and into the Mediterranean.
While the Charon heatwave is unlikely to reach the UK, the Europe heatwaves come as the Met Office publishes it's 'State of the UK Climate report', which examines the UK's record-breaking weather last year.
The report says that a new all-time temperature record of 40.3°C was set on 19 July during an unprecedented heatwave.
It also says that 2022 was the warmest year since records began in 1884. The Met Office says both events are likely down to 'human induced climate change'.
How are extreme temperatures affecting people?
The European heatwave is taking its toll on human health. Deaths have been recorded in Italy, and several people across Europe have collapsed in the baking heat – some of them British tourists.
With record-breaking temperatures seen at night too, people have been struggling to sleep. With no respite, it can be hard to maintain a core 37-degree body temperature, and this is when heat stroke sets in.
Last year was Europe's deadliest summer on record. More than 60,000 people died in Europe from heat-related causes, according to a study in the scientific journal Nature Medicine.
While the death toll was highest in Italy, Greece, Spain, and Portugal, the unrelenting heat has been deadly in much of the continent.
Over the last 10 years, more than 400,000 people have died from extreme climate and weather-related disasters, according to the International Federation of the Red Cross Red Crescent (IFRC) World Disasters Report.
Who is most affected by the European heatwaves?
Children and older people are at particular risk, as they are less able to adjust their body temperatures. The heat can affect people with conditions such as autism and dementia too.
But most heat-related deaths are down to the impact extreme heat has on people with pre-existing conditions. These include cardiovascular and respiratory diseases, along with conditions like diabetes.
People in urban areas are also at particular risk, according to the Red Cross Climate Centre, as cities tend to be hotter than the surrounding countryside.
The IFRC has created a heatwave guide for cities, to help authorities future-proof urban communities.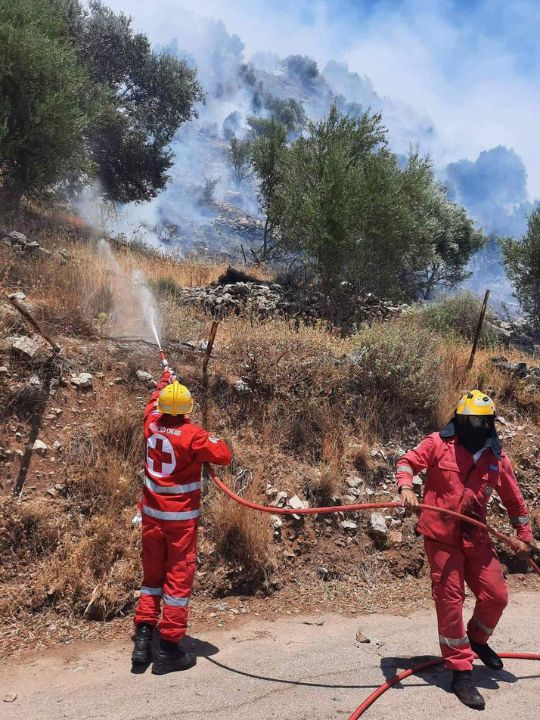 How is the Red Cross supporting communities affected by the heat?
The Red Cross has been supporting people affected by the Cerberus and Charon heatwaves in Italy, Greece, Portugal, Spain and France.
Staff and volunteers have supported during evacuations, and provided first aid, food, water and psychosocial support.
The French, Greek, Portuguese and Italian Red Cross societies have also been issuing safety advice in person, and via social media. This includes advice on avoiding heatstroke and warning people not to leave animals or children in parked cars.
With high alerts set for nearly all major Italian cities, the Italian Red Cross has been checking on the elderly and very young, who are less able to regulate their temperatures.
Staff and volunteers have also set up street units to check in on homeless people. These provide essential services to vulnerable people in key cities such as Rome, Milan, Naples and Catania.
Italian Red Cross president, Rosario Valastro, says: "Our volunteers support those in marginal communities. People living on the street are already exposed to a range of health risks and are especially vulnerable during times like this."
With extreme heat here to stay, the IFRC aims to better protect 250 million people most at risk from the heat by 2025.
They have issued a joint report with the United Nations Office for the Coordination of Humanitarian Affairs and the Red Cross Climate Centre to show how heatwaves are already driving humanitarian need.
Advice for those travelling to Europe
It is currently peak tourist season in Europe, and with the heatwave expected to last into next week, Dr Ellie Murtagh, UK Climate Adaptation Lead at the British Red Cross, has issued the following advice to people traveling to Europe.
"If you are travelling to a country experiencing extreme heat, there are several steps you can take to keep yourself and others safe.
"This includes wearing sunscreen, staying out of the sun during the warmest hours of the day, drinking plenty of water, and drinking less alcohol. You can also help keep wherever you're staying cool by keeping blinds and windows closed.
"We know that extreme heat can be particularly dangerous to vulnerable people. So if you are travelling with older people, pregnant women, young children or someone with a chronic health condition; take extra care to make sure they're safe and healthy." 
You might also like...
Our Emergencies Fund
When disaster strikes, the first few hours are critical. Our Emergencies Fund helps us to respond quickly and give people urgent help in the UK and overseas.
DONATE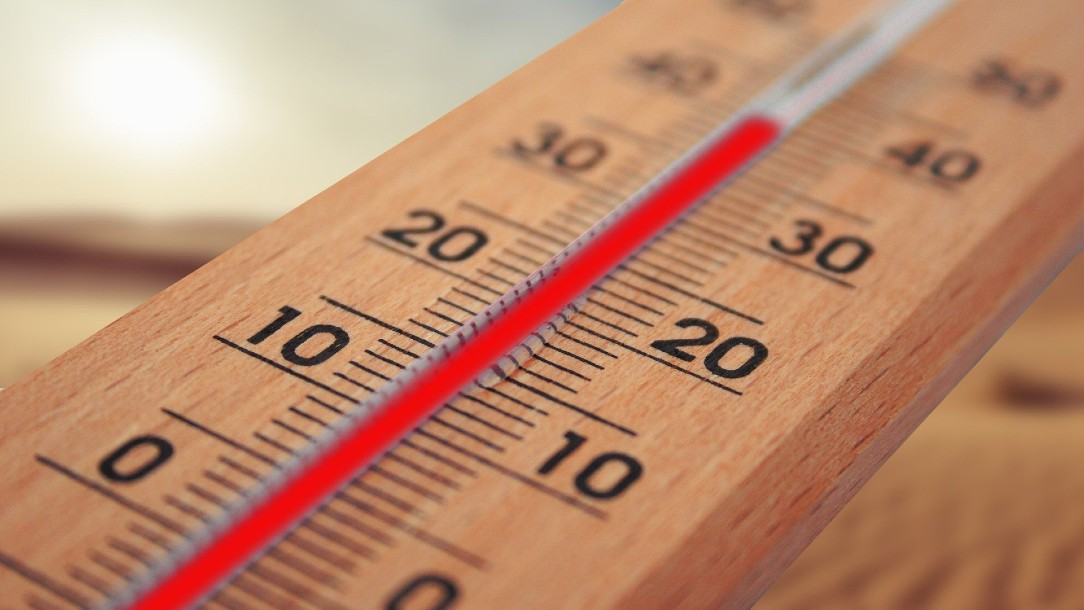 The Met Office's State of the UK Climate report shows that July 2022 was the warmest summer since records began.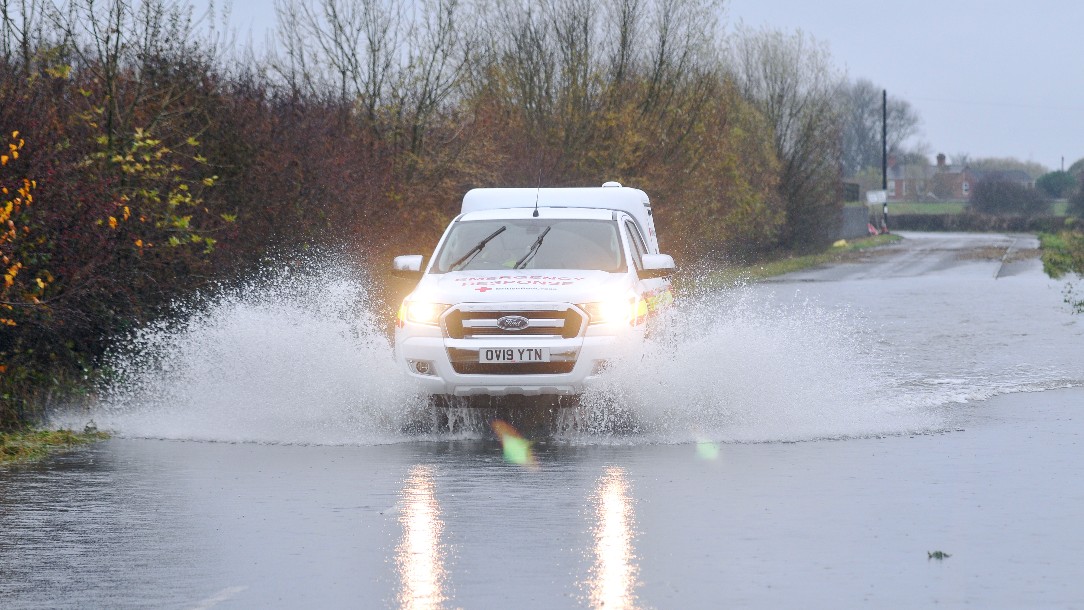 The Met Office's senior climate scientist Nikos Christidis explains the link between extreme weather events and climate change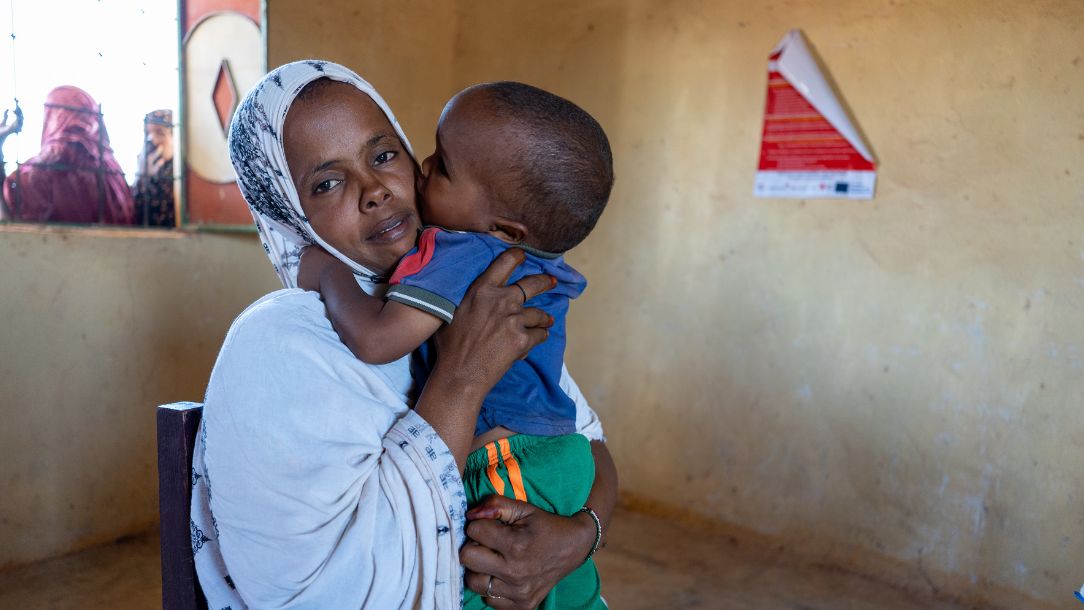 A fast approaching catastrophe is unfolding in Somalia. Lives are already being lost. Humanitarian agencies are working around the clock to provide much-needed support and aid. We must pull together and act now.