Heat stroke: what is it? Find out how to spot it, and what to do
Last updated 6 July 2023
Heatwaves are happening around the world, including the UK - and due to climate change, they're getting hotter and longer.
Heatwaves mean heat stroke and other heat-related illnesses will be on the rise. Here, one of our first aid experts tells us how to spot heat stroke symptoms as well as other heatwave first aid advice.
What is heat stroke?
Last updated 6 July 2023
Heatstroke happens when the body is unable to cool itself by sweating. During periods of hot weather the brain's thermostat - the hypothalamus - fails to regulate our body's temperature.
It can become very dangerous and can develop with little warning. A person suffering from it could become unresponsive within minutes of feeling unwell, especially if their body temperature rises to 104 F (40C) or higher.
When someone has heat stroke, they will require emergency treatment and will need to get to a hospital immediately. You will need to dial 999 and call an ambulance.
What can cause heat stroke?
Heat stroke can happen when you're exposed to very high temperatures, especially if you're not used to them.
Exercising in the heat, and wearing excess clothing that prevents sweat from evaporating easily. Drinking alcohol and becoming dehydrated by not drinking enough water will increase your chance of heatstroke.
Who's at risk from heat stroke?
Anyone can be at risk from heatstroke, but young children and older people tend to be most at risk. People with certain health conditions are also at greater risk. These include certain chronic illnesses such as heart or lung disease, or diabetes.
"The first sign that a child is overheating is when they become grumpy or complain of a headache. If this happens, get them into a shaded place that is as cool as possible. Remove any clothing you can, give them water to drink and get them to rest." Sheffield Children's NHS Foundation
What is the difference between heat stroke, heat exhaustion, and sunstroke?
Heat exhaustion is caused when your body fights to maintain its core temperature - 37.5C. When the surrounding environment is hotter than that, your body grows tired and heat exhaustion sets in.
Symptoms of heat exhaustion are a headache, dizziness and confusion, feeling sick, sweating, cramps in the arms, legs, and stomach, fast pulse, high temperature, and feeling thirsty. Find out more about heat exhaustion with our first aid advice.
If heat exhaustion is not treated, it can then become heat stroke. And that's a lot more serious.
Sunstroke has the same symptoms as heat stroke but happens when your body overheats from too much sunlight. Heat stroke can happen when you're stuck inside a room without enough cool air.
What does heat stroke feel like? Symptoms of heat stroke
It's important to spot the symptoms of heat stroke early. Here are six things you should look out for to identify heat stroke:
a headache
dizziness or confusion
Paler skin than normal - depending on your skin tone this could mean your skin looks ashen, grey, or a more yellowish hue. This might be easier to notice on the palms of hands, nails, eyes, gums, and tongue
a strong pulse
a raised body temperature
deteriorating response levels.
"With severe heat stroke, the dehydration means your brain literally shrinks and pulls away from your skull...Naturally this causes not very pleasant headaches but also reduces blood perfusion to the brain which means confusion, drowsiness, and irritability."Dr. Raj, NHS Surgeon and Lecturer
What should you do if someone has heat stroke?
You need to lower their body temperature quickly and get them to a hospital.
Call 999 immediately or ask someone else to do it
Quickly move them into a cool environment and remove outer clothing. Loosely wrap the person in cold damp clothes or a sheet. Continuously pour cold water over the sheet or clothes. If there is no sheet available, you can also fan them or sponge them with cold water
Keep cooling them while waiting for help to arrive. If their temperature returns to normal and they no longer feel hot to touch, you can stop cooling them. Replace the wet sheet with a dry one and help them to rest.
For more comprehensive advice about heatstroke, signs and symptoms of heat-related illnesses, and heat-related first aid, visit our learn first aid pages:
Heatwave first aid advice
During periods of hot weather and heatwaves it's important that you take care of your health. As well as the risk of heat exhaustion and heatstroke, there are other health risks to be aware of. Make sure you are taking precautions to protect yourself.
Dehydration
Dehydration can occur when your body loses more water than it takes in, often as a result of sweating in hot weather.
Symptoms
dry mouth
dizziness and confusion
headache
reduction in or dark urine
How to help
Drink plenty of water and avoid alcohol or caffeine as they can make dehydration worse.
Sunburn
Sunburn is skin damage caused by too much sun exposure.
Symptoms
red and painful skin (these symptoms can take up to five hours to appear)
How to help
Move the person out of the sun and encourage them to drink sips of cold water.
Cool the affected skin with cold water or encourage them to soak in a cold bath for up to 20 minutes.
Calamine or after sun lotion may also soothe the skin.
More advice about dealing with burns and learning first aid to deal with them.
Hay fever
Hay fever is an allergic reaction caused by high pollen levels. Warm, sunny weather can increase pollen levels in the air, so it is important to watch out for updates on this in the weather forecast.
Symptoms
sneezing
itchy eyes
runny nose
How to help
Most symptoms can be treated with medicines called antihistamines which help relieve the symptoms of allergies. Other measures include:
wearing wraparound sunglasses to stop pollen getting in the eyes

showering and changing clothes after being outside to wash pollen off

remaining indoors when pollen levels are high
More first aid advice about dealing with someone with an allergic reaction.
Remember: You can also get advice from NHS 111 and if it's an emergency, call 999.
How you can help in a first aid emergency
In an emergency first aid can save lives. There are many ways to learn with the Red Cross. Choose your own path to gain new skills and confidence to help.
Read more about heatwaves and the impact of climate change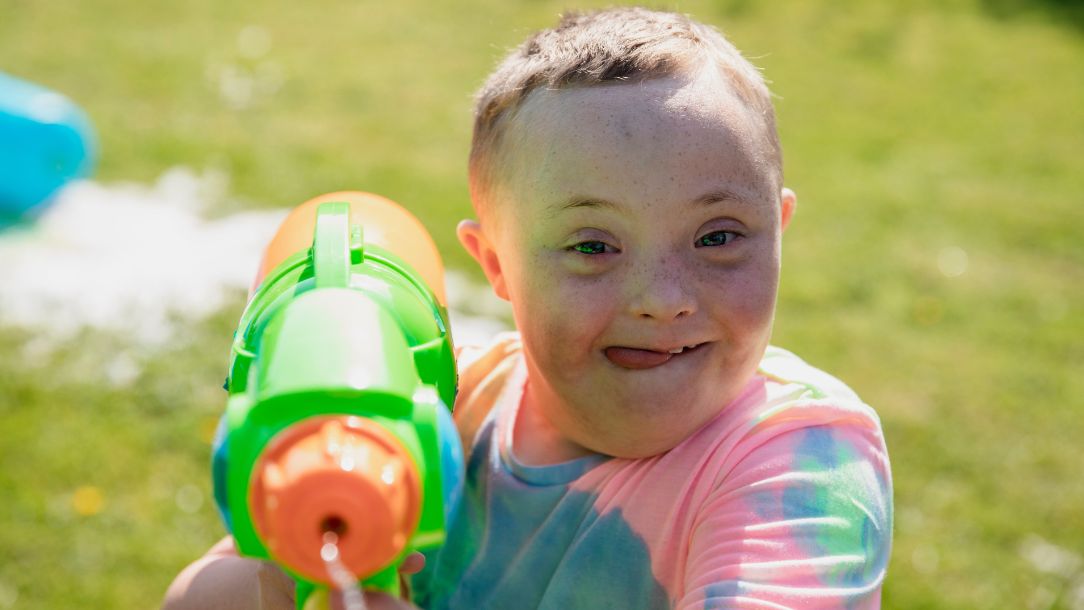 How to cope with heat: Learn how to keep cool in a heatwave with our top tips for cooling yourself down in hot weather.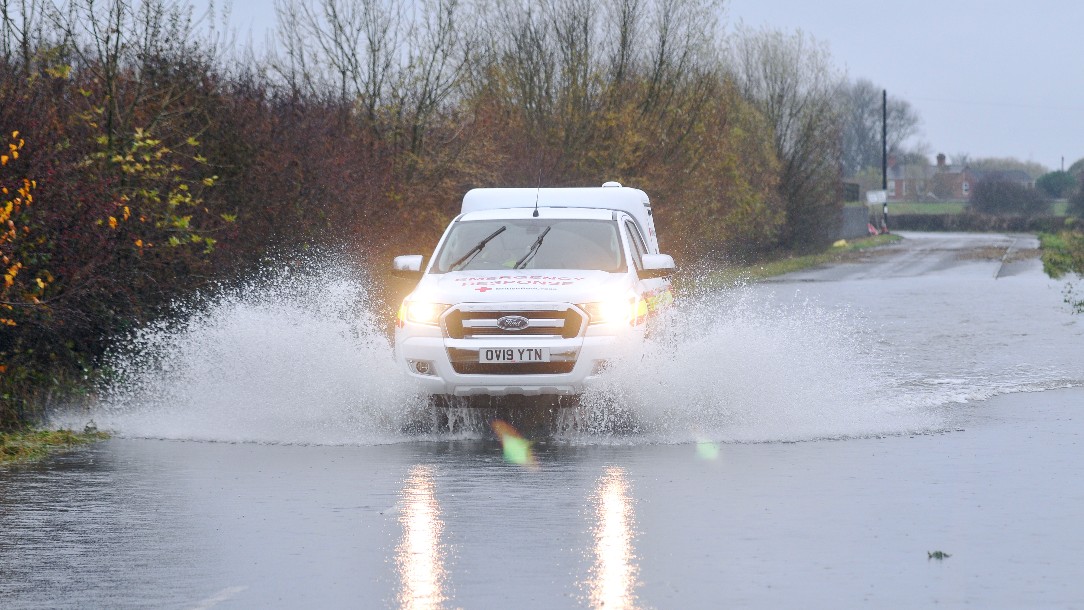 The Met Office's senior climate scientist Nikos Christidis explains the link between extreme weather events and climate change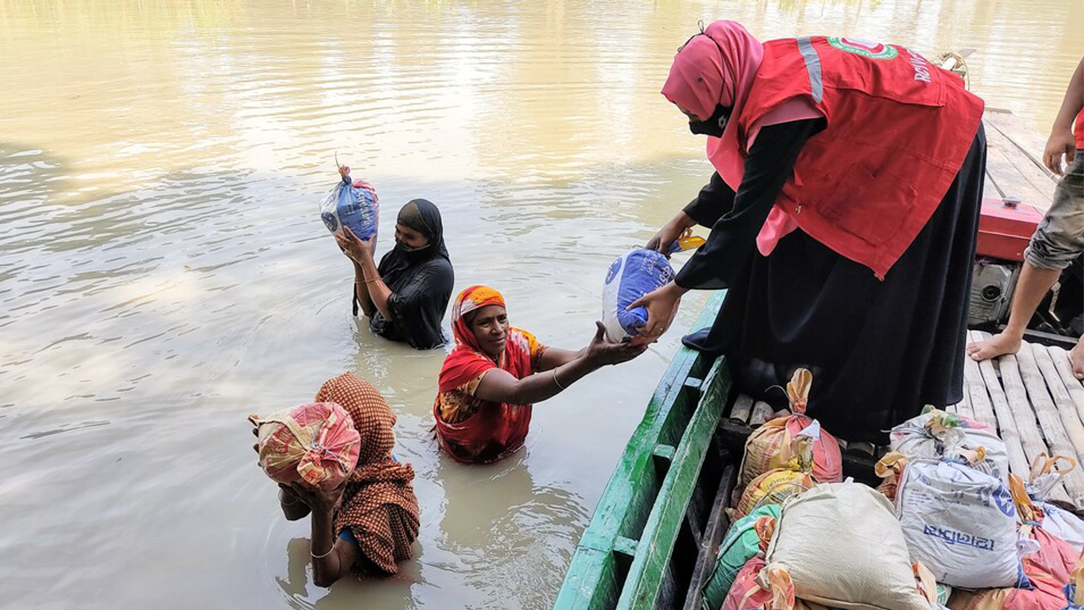 The IPCC states that climate change is already contributing to humanitarian crises